Wine Writers Based In Paris
04/02/2021
If there is anything a wine lover wants to know about wine, knowing, and reading the wine contents written by wine writers in France is paramount.

France and wine are like two sides of the same coin. The French wine culture is almost unrivaled anywhere else in the world. So it isn't much of a surprise that some of the world's renowned wine writers and content creators are based in France.
And what the heck should I care about wine writers? Well, buddy, wine writers are your best sources of information, tips, and tricks in getting to know and enjoying the best of wines, not just from France but from all over the world.
So we have put together a list of some of the most famous France-based wine writers ever to tread the taste vineyards.
Lindsey Tramuta
Lindsey is a Paris based, American born journalist with vast experience as a notable writer. She moved to Paris from Philadelphia 14 years ago and has settled in the world's wine capital city.
Lindsey's experience as a writer includes robust working stints with popular media houses, web and print publications such as The New York Times, The New York Times T Style Magazine, Afar Magazine, Conde Nast Traveler, Bon Apetit, The Financial Times Weekend Magazines, Food & Wine, Fortune, and a host of others.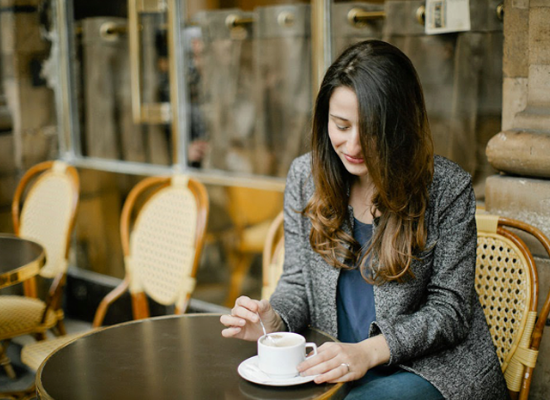 Lindsey enjoying a cup of coffee
In most of her works, Lindsey wrote about wines, and her knowledge on the subject has helped many wine lovers to know more about their favorite taste. Lindsey has also authored some books like "The New Paris" that went on sale on April 18, 2017, and became a bestseller. Her other book, "The New Parisienne," is also out and making good progress so far.
You can find more about Lindsey's wine writing pieces on her website.
Fabien Laine
You can describe this guy as the wandering Jack of all trade and master of all. Fabien Laine is a photographer, a marketer, content creator, writer, a videographer, an entrepreneur—name it. Fabien loves to travel a lot, eat good food and above all, drink good wine.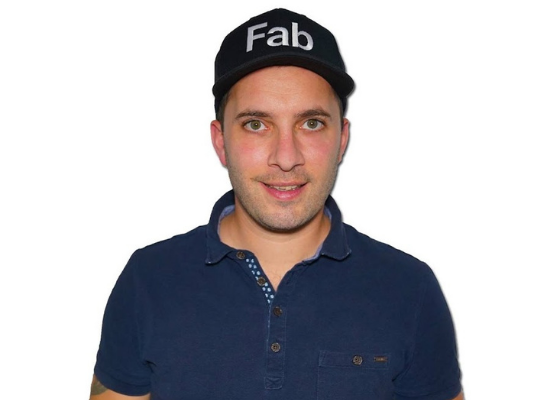 In Frame: Fabien Laine
Currently residing in Paris, Fabien Laine has scooped up so many honors to recognize his evergreen works aimed at helping wine lovers enjoy wines. For instance, he won the Millesima Blog Awards for the Best Wine Reporter category in 2017 and has attained even more awards since and before that time.
You can visit Fabien laine's website for more info on wine.
Nicholas De Rouyn
Nicholas is another prolific wine writer that resides in Paris. He is a strong voice in the winery world, with huge followers on social media. Nicholas has a blog dedicated to wine and has helped many wine lovers to solve nagging questions regarding wines. Most of Nicholas's blogs are available at the wine blog called "Bonvivant," where he writes in French on various wine topics.
Visit the Nicholas website for more stories on wine.
Louise Binns
Louise Binns is a British citizen who is currently residing in France. She is regarded as one of the best wine content creators in the Parisian area, where she has been living since 2009. As a freelance writer, Louise has written many articles on wines under varying topics. Her social media accounts are always flooded with visitors and followers who want to know more about wines.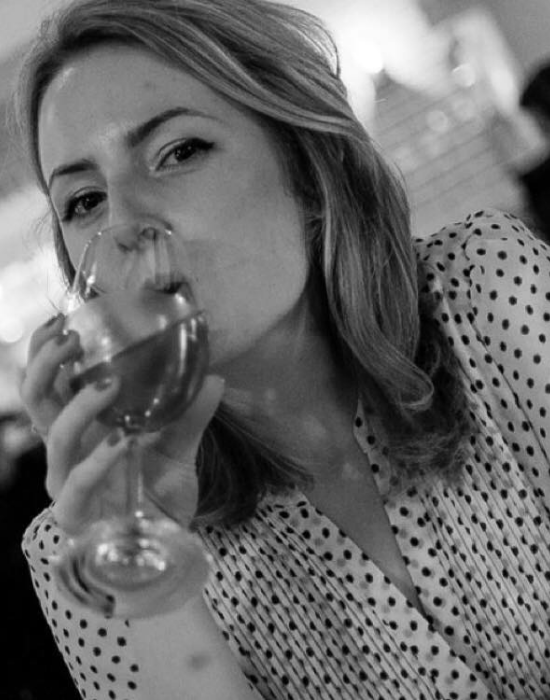 Louise enjoying a glass of fine wine
Currently, Louise is working with DDB Paris, an advertising agency where she occupies the position of International Account Director. She is also part of the founding team that established the popular feminist group called "The FBC Paris."
To see more of Louise's works on wine, visit her website.
Steven Spurrier
There is no way you will talk about wine writers without mentioning Steven Spurrier, one of the best wine writers of all time.
Steven Spurrier is an English man that lives in Paris, France. He is widely regarded as "the man who orchestrated the Judgement of Paris," the famous wine tasting get-together that saw the best French wine culture receiving some kick-up-the-butt from their California-American rivals. Forty years after, Steven has gone on to author many articles, journals, and books about wine. One of the books titled "Wine—A Way Of Life" talked about his indulgence and escapades in wines that characterize his entire life. Steven has written many books on wine tours, wine traveling, wine tasting, and wine judging.
Steven Spurrier with a glass of wine.
No doubt, Steven Spurrier is a prolific wine writer all wine lovers should follow.
Stephanie Papa
Stephanie Papa is another prolific wine (poetry) writer that is residing in Paris. She is the author of many wine-related content. Most of her works have been published on Rumpus, 5X5, The Prose Poetry Project, Cleaver Magazine, and Cerise Press. The Pennsylvania-born writer is also into reading projects and is in charge of a group where people read aloud. She may not be a world-renowned wine writer, but her reference to wines is worth mentioning in most of her works.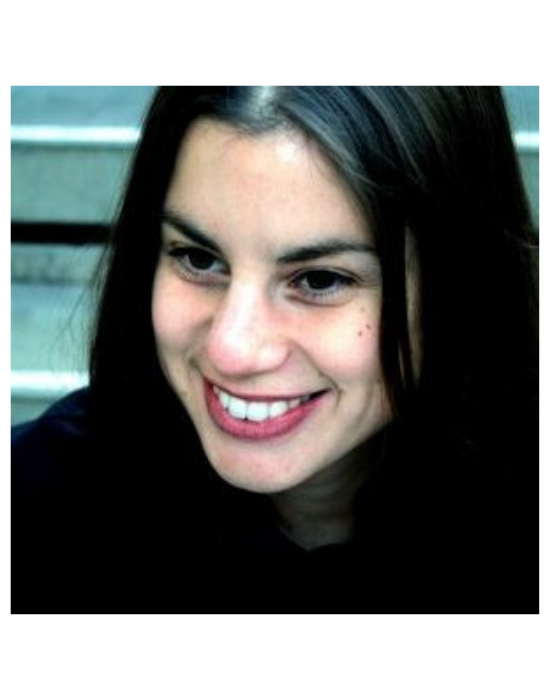 In Frame: Stephanie Papa
Pamela O'Neill
Pamela O'Neill is a United States-born writer who moved to Provence, France, in 2002. Pamela's love for wine was the motivating factor that saw her relocating from the U.S to France. Pamela is currently a contributor to the popular Provence Wine Zine (PWZ), a website dedicated to the course of wines. She has authored many wine-related articles on the sites and is often sorted by her followers for advice on wines. She may not be the most popular of our wine writers, but her passion and years of experience in wine tasting and judging is something that brings good tidings for those that care to seek her opinion.
Wrapping Up
Getting the best out of anything demands first getting the best information, which is what this wine writers list is all about? You can get in touch with us for further information, or if you have a better suggestion, feel free to contact us by leaving a comment in the comment section below.