10 Leading Wine Importers in Paris
03/09/2019
Importing wine is on the up in France and these importers are the leading protagonists in Paris.

Whilst Paris is always unequivocally and stoically French there are an increasing number of importers in the French capital, as some global companies and organisations contemplate Brexit and its implications for their European relationships. Importing wine is on the up in France and these importers are the leading protagonists in Paris.
---

---
Vin du Monde
Discover a worldwide selection of fine foreign wines from 5 continents: 33 countries, 196 producers represented and nearly 900 references.
Vin du Monde opens its website with an interview with Italian/Australian Biodynamic winemaker Julian Castagna and goes on to present a romantic quote from Charles Baudelaire.
They import a wide range of wines from around the world and have a network of distributors across all territories of France.
Baron Philippe de Rothschild France Distribution
As far as wine and wine quality is concerned then this company needs no further introduction. They have been synonymous with high end wine for generations. However we might not be aware of their distribution capabilities. In their home territory they look after brands such as Hardy's, Torres, Tio Pepe, Zonin, Grahams port, Altano Douro, Conch y Toro and Trivento.
Vranken Pommery
Although they produce a number of well known Champagne brands including Heidsieck & Co Monopole, Charles Lafitte, they also have Portuguese interests. Quinta do Grifo, Douro Superior and Rozès Port are imported and distributed in France.
Caves Bardou
In the heart of the 10th district of Paris, Arnaud Bardou welcomes you to his cellar with a modern and warm atmosphere. Located in the district since 1907, Bardou Caves are a place where the wines of small producers and large estates, organic and conventional wines are mixed.
You will find nearly 2500 references of wines, champagnes, whiskeys and other alcohols, and a delicatessen department.
South World Wines
Founded in 2006 by Gaëtan Turner, South World Wines, has quickly developed a reputation for quality and innovation through its professionalism and the excellence of its wines. Starting out with Australian wines, the range has expanded to other New World countries around major internationally renowned estates and small family-owned and managed estates. Each vineyard has its own history and South World Wines maintains a privileged direct relationship with these world winemakers with unique estates. Indeed, the human factor has always been at the center of South World Wines.
Luxury Sparkling Wine
Luxury Sparkling Wine is a young independent wine and Champagne company. They manage a portfolio of brands and products such as: Prosecco, champagnes, sparkling wines ...
Audacity, creativity, pleasure, and luxury are the values that guide them every day. They are constantly looking for the balance of quality and perfect taste.
They specialize in CHR tours (coffee, hotels, and restaurants) and local shops (wine merchants, caterers, delicatessen, luxury hotels).
Vintage et Cie
An eclectic range of traditional French classics and Italian, Spanish and Chilean classics. Beautifully laid out and located in the historic rue de Faubourg Saint Honoré, this high-end retail store, you can buy Sassicaia, Almaviva, Gorgona and Vega Sicilia.
Nicolas
Although they have more than 500 stores across France they have over nearly 20 in Paris.
Their extensive range was once known to be exclusively French, but now spans the world of wine. Their current selection includes all the countries that have made their names recently – Australia, New Zealand – and some that have been producing wines for longer than France – Georgia.
Soif D'Ailleurs
This phrase in French means Wanderlust and describes the range and approach excellently.
The notion of the outlet embodies that well worn story of the traveller who has been to somewhere previously unseen that produces great wines, whereupon they then enthuse endlessly about them. Of course it is an unfulfilled tale, as the availability of these wines for us in the travellers domestic setting is nil. So we are never given the opportunity to enjoy (or otherwise) our intrepid voyagers' finds.
For founder Mathieu Wehrung the idea of the French only range 'c'est fini'.
At 'Soif' you will find wonders from Canada, Chile, New Zealand, Germany, England even! You'll find varieties aplenty, only a few known in French production circles.
Legrand Filles et Fils
Although a retailer at their core their range of imported wines is impressive. Starting out in the late nineteenth century showcasing and retailing foods from all corners of the globe, the outlet was taken over by the Legrand brothers in the early part of the 20century. Pierre Legrand's eldest son, Lucien carried forward his father's love of wine and discovered famous producers such as Rousseau, Dauvissat, Trévallon and Sélousse.
The shop became legend for artists of all genres to meet and discuss… whatever with a glass of wine.
Whilst the selection is clearly dominated by the French classics, there are the telling 'New World' classics of Penfolds, Ridge and other selected specialities from various corners of the world.
---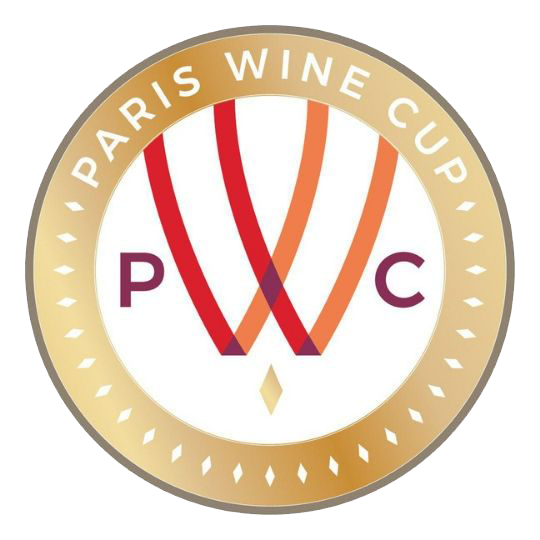 Paris Wine Cup will be assessed and judged by a leading panel of top-level wine buyers with current direct commercial buying responsibility. Or wine consultants and experts who are also directly involved in the development of new wine brands or buying wine for commercial resale.
Put your wines in front of them and get rated by Value, Quality, and Package.
Deadline For Submission Is Approaching Fast.
Leading wine brands from around the world now have an opportunity to grow their business and gain the attention of wine buyers, wine directors and influencers globally via the Beverage Trade Network Community.
Submit your wines in the Paris Wine Cup.