4 Tips to Drive Sales With Packaging
26/12/2019
Consumers shop with their eyes, and this makes packaging an important part of the sale. Here are 4 solid tips to help drive sales with your brand's packaging.

The packaging is one of the most important parts of your brand and plays a huge part in the sales of your wine. Consumers usually shop with their eyes first, especially when walking down supermarket aisles - where they can't really taste your wine and judge it based on its quality. But if your packaging attracts the consumer, and your wine is within their purchase budget, then there's a high chance that that's what they're going to be picking off the shelf.
---

---
Here are a few ways in which you can use your packaging to boost your wine sales.
Build brand awareness around packaging
Brand awareness, as you might already know and heard a lot of, is very important in the game. For your brand to sell, people need to know about your brand. One way to build brand awareness is by optimizing your packaging and making it your brand's signature. Keep in mind that your packaging speaks for your brand. Your packaging is what makes the consumer recognize your brand in the midst of hundreds of others on retail shelves, or even behind the bar.
So, make sure that you have the sort of packaging that expresses your brand to the consumer. Your consumers need to know what you're talking about through your packaging, and they should be able to recognize your brand's packaging anywhere. Familiarity sells, and when consumers are familiar with your packaging - they feel comfortable with it, and there's a high chance that it's your wine that they will grab off the shelves.
Convenience
Convenience is something that all consumers look for these days, even in packaging. If your packaging is the type that doesn't make it easy for the consumer to get through, then they're most likely not going to pick it up. Think of it this way, if you're looking to buy a bottle of wine, and one bottle of wine is in a large box which is hard to open and you need your tools to open it - would you really pick it up?
When designing your packaging, here are a few things to keep in mind in regards to convenience:
Make sure your packaging is easy to carry. It shouldn't be something that the consumer should struggle to carry - because that will make them think twice before purchasing it - and if there's another wine beside it which is much easier to carry and take away, then that's the one they're going to be picking.

Make sure your packaging is sturdy and doesn't bend and break when in transit.

Make sure that the consumer has easy access while working around your packaging. If it's hard to open and impossible to close again - then they aren't going to go for it.

Try making something that is easy enough for gifting as well. A lot of people purchase wines for gifting purposes, and if your packaging is good enough to purchase it for themselves, and gift to another person - then you've hit a home run.
Stay up to date with trends and seasons
Consumers love to purchase things that are trending and have seasonal packaging. Create packaging for different holidays such as Christmas and Easter. This will attract the customer as they will get the feel of the season, and will incline them to pick it up. Slowly, your seasonal packaging can also become your signature.
For example, take a look at Starbucks' Christmas cups. A lot of people end up picking up a coffee during the festive season just because of their Christmas cups - and they have sort of become a signature. Consumers wait for the Christmas cups throughout the year, and that's how you should make consumers thrive with your packaging. So if you have a Christmas packaging, create a buzz around it - repeat similar packaging each year, and consumers will be awaiting your packaging all year round and will grab it off shelves as soon as it's out.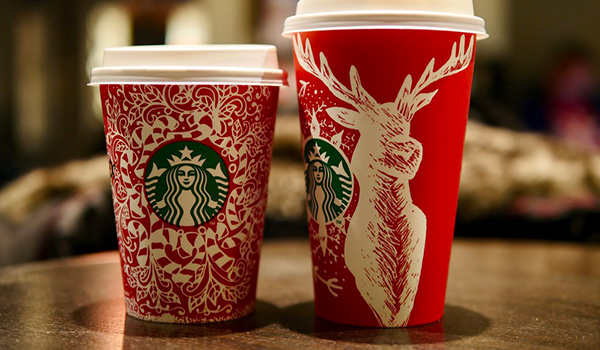 [Image: Starbucks Christmas Cups]
Tip: Make sure that as your seasonal packaging changes, you still tend to keep your branding and font the same. This will make the consumer recognize your brand immediately, and the seasonal packaging will also excite them.
Package inserts
Package inserts are a great tool for promoting your brand and bringing sales towards your wine. You need to keep in mind that to increase sales and make customers return for your wine, you don't only need to provide them with a good quality wine - but you also need to offer them an experience. Package inserts are a great way to offer your consumers a positive experience with your brand.
This makes your consumer feel that you really care about them, which helps in improving a customer's loyalty towards your brand.
A couple of things you can use as package inserts are:
Notes for the consumer. This could be something funny, or a fact about your wine, or anything that will interest the consumer.

A discount code. You can add a small discount code for their next purchase, which will incline them to grab another bottle of your wine off the shelves.

Something that goes along with your wine. This could be a little block of cheese, or maybe a food pairing guide telling your consumers what would work best with that particular wine.
By leveraging these techniques and refreshing your packaging strategy, you're bound to see an incline in sales over a period of time.
---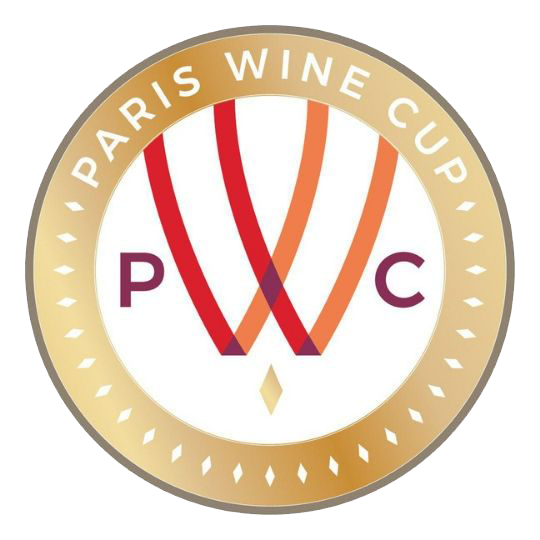 Paris Wine Cup will be assessed and judged by a leading panel of top-level wine buyers with current direct commercial buying responsibility. Or wine consultants and experts who are also directly involved in the development of new wine brands or buying wine for commercial resale.
Put your wines in front of them and get rated by Value, Quality, and Package.
Deadline For Submission Is Approaching Fast.
Leading wine brands from around the world now have an opportunity to grow their business and gain the attention of wine buyers, wine directors and influencers globally via the Beverage Trade Network Community.