5 Halloween Promotion Tips For Restaurants And Bars
24/10/2019
With Halloween just around the corner, here are 5 Halloween promotion tips for restaurants and bars.

Let's greet the holiday season with Halloween, shall we?
Halloween is a holiday which is anticipated by both children and adults all year round. Full of fun and frolic, Halloween is the perfect excuse to stay out all night - which most people do.
According to the National Retail Federation, consumer spending on Halloween hits almost $8 billion. Halloween is one of the best times to take advantage of consumer spending to drive up sales and increase footfall in your restaurant/bar.
---

---
Over the years, European countries have also picked up on the trend of Halloween, making it one of the biggest days across Europe as well.
People celebrate Halloween in all sorts of different ways. Some like bar hopping, some go from party to party, some have their own parties, but the one thing that stays constant is enjoying drinks all night long.
If you leave a mark on the consumer during Halloween with your impeccable quality and ideas, they're bound to come back for more during the rest of the year as well.
Here are 5 Halloween promotion tips for restaurants and bars to help increase Halloween rush.
1. Special Menus & Cocktails
Anything new and exclusive always excites customers. A great thing to attract customers and sell more during Halloween is to create a special cocktail and food menu based on the theme of Halloween. You can use the basic halloween elements, such as fire, blood, skeletons, pumpkins, and bats - and spin them to create a selection of cocktails and food menu that include those elements.
A great example of a Halloween themed cocktail would be something like "very bloody mary" - which would be a twist on your regular bloody mary. Maybe something spicier, more fiery, and a Halloween themed glass/decor.
2. Decor by theme
It's Halloween, and walking into a bar or restaurant that has its usual ambiance might be a little unappealing to the customer. Everyone is looking for something interesting and new for festivals and occasions, especially if it's Halloween. Make your restaurant/bar's interiors Halloween themed to attract customers on Halloween night.
3. Twist on happy hour
If you're a bar or restaurant, then you surely have Happy Hour for your customers, and if you don't, then what are you doing? However, add a Haunted Happy Hour to your offerings on Halloween night. A good way to do this would be to curate a special Happy Hour menu for Halloween night, with Halloween themed cocktails. To drive sales even higher, your offer could be something like : Buy any drink from the menu, and get a spooky cocktail to enjoy a Haunted Happy Hour. It's also beneficial to extend your Happy Hour timings to invite footfall.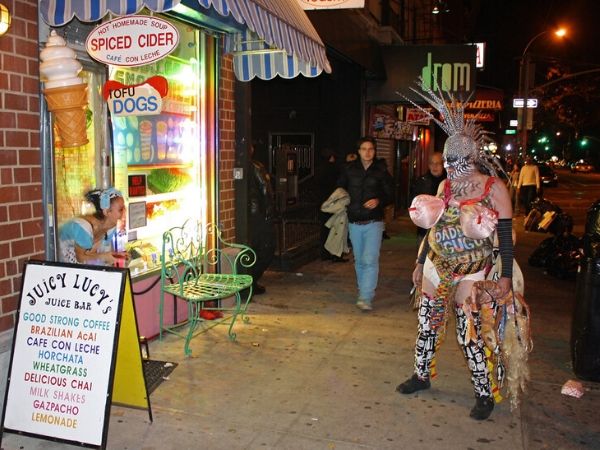 4. Halloween parties
A good way to drive up sales and increase footfall on Halloween night is to throw Halloween parties at your bar/restaurant. People are always looking to hit into their inner child and enjoy a Halloween night, but with a cocktail. So organize a Halloween party, give out flyers, boost your party on social media with all your special Halloween offers, and you're bound to have a successful night.
You can also spice up your party by adding a costume contest and host ghoulish games to make the night more interesting for your customers. A contest and games would also be the perfect way to market your Halloween party.
5. Spooky staff
Involve your team in your Halloween promotions. Tell your staff to dress up in a costume on Halloween night, and a few days around Halloween as well to attract customers. Another way to spice up your Halloween night is to reach out to everyone's inner child and have a trick or treat segment with your bartender, where instead of candy, the bartender would give the customer a customized drinks based on 'trick' or 'treat'.
So this Halloween, don't forget to deck up your restaurant/bar with these tips, and spook your customers with a Halloween they'll never forget.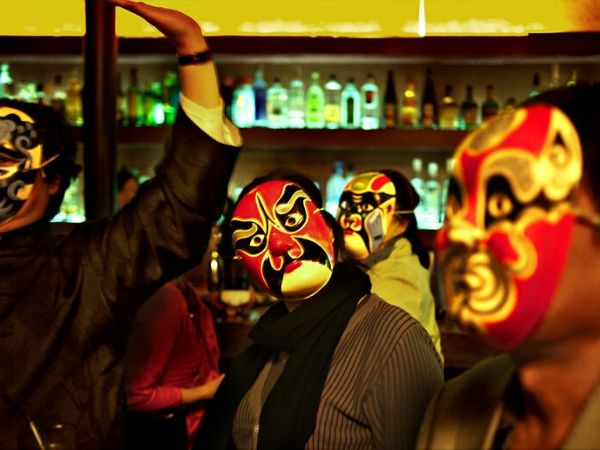 A little history lesson…
Halloween began as the festival of Samhain, which was a part of the ancient Celtic religion in Britain. (Yes, you read right, Britain).
It's said that at the end of summer, the Celts thought that the barrier between the real world and the world of ghosts and spirits got really thin - which, to them, meant that weird creatures with all sorts of powers could wander across the Earth.
To scare away the ghosts and spirits, the Celts had a big party - which later became known as All Hallows' Eve within the Christian religion. All Hallows' Eve became the day before All Saints' Day on November 1st.
It was in America that Halloween really took off first, when Irish immigrants raised the popularity of Halloween in the 19th century across the United States. During the 20th century, Halloween became more and more popular, with traditions like pumpkin carving and trick or treating becoming a part of tv shows, and real life.
As the years went by, European countries also took the plunge and Halloween became a night for everyone across Europe as well.
Now, Halloween is celebrated widely across the United States, Europe, and other places across the world as well - where Halloween nights are a huge advantage for on-premise establishments such as bars and restaurants.
This article is published by Beverage Trade Network
---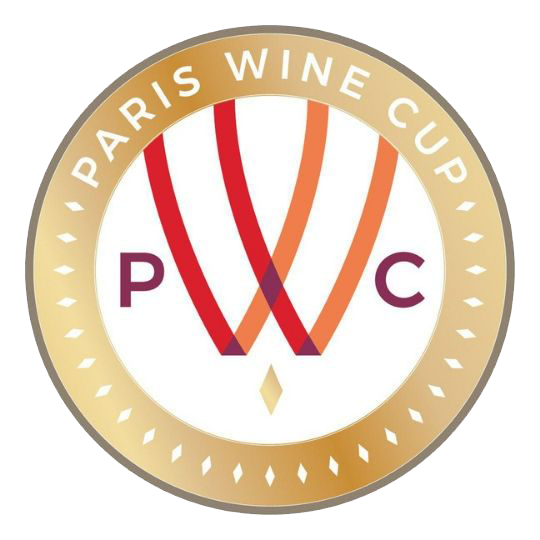 Paris Wine Cup will be assessed and judged by a leading panel of top-level wine buyers with current direct commercial buying responsibility. Or wine consultants and experts who are also directly involved in the development of new wine brands or buying wine for commercial resale.
Put your wines in front of them and get rated by Value, Quality, and Package.
Deadline For Submission Is Approaching Fast.
Leading wine brands from around the world now have an opportunity to grow their business and gain the attention of wine buyers, wine directors and influencers globally via the Beverage Trade Network Community.
Submit your wines in the Paris Wine Cup.