Five underrated wine regions in Europe
22/09/2021
Europe has so much to offer when it comes to its wine. This article looks at five of the most underrated wine countries in Europe

A European holiday is synonymous with great wine paired with the right meal. But when you think of wine, do you think only of Italy, Spain, or France?
[[relatedPurchasesItems-45]]
It is common knowledge that these countries house the wine capitals, records, and hearts of sommeliers around the world. But did you know that a country ferments their wine under the surface of the earth in earthenware pots only to get an unfiltered yet clear and creamy glass of amber? Another country's smallest wine region makes wine that was believed to beget a male heir if consumed by fertile women? Mulled in history, stories, and great wine, here are five underrated wine regions in Europe:
Greece:

Source:www.greecetravel.com
The land of Santorini, Greece is one of the oldest wine-making countries in the world. With a history of over 6500 years, wine was believed to be a gift from Dionysus (also known as Bacchus), the Olympian god of wine and festivities. Symposia — a cultural event to share ideas and wines — continues in Greece even today. One of the oldest Greek wines served even today is Retsina, a famous white wine that is 2000 years old. Hellenic People were the first to produce and distribute wine on a large scale. 300 varieties of grapes grow in over 120 regions in Greece.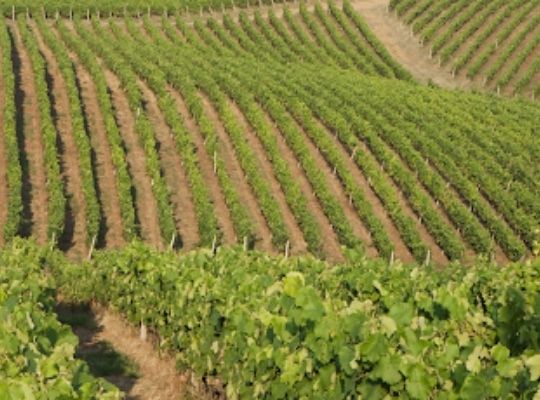 Source:winesofgreece.org
Alongside the Santorini region, the Aegean Islands, the Crete, Epirus, the Ionian Islands, Macedonia, The Peloponnese, and Thessaly are other popular regions that contribute to making wine from Greece go global. Most popular wines from this region include Assyrtiko from Santorini, Moschofilero from Mantinea, Malagousia from Northern Greece, Savatiano from Central Greece, Agiorgitiko from Nemea, and Xinomavro Blends from Rapsani.

Austria:

Source:www.jaimesays.com
Wine is believed to have appeared in Austria in 700 BCE as archaeologists found grape seeds in urns located in Zagersdorf. It further flourished under the reign of Marcus Aurelius Probus, under whose rule the Gruner Veltliner grape was cultivated the most. It is this Gruner Veltliner that is now grown in more than 35% of the country's vineyards and forms Austria&rsquo's flagship wines. The Gruner Veltliner is also Austria&rsquo's most famous export. Almost two-thirds of Austria&rsquo's vineyards plant white grapes. The vineyards in Austria are divided into four major growing regions: Niederösterreich (Lower Austria), Burgenland, Steiermark, and Wien.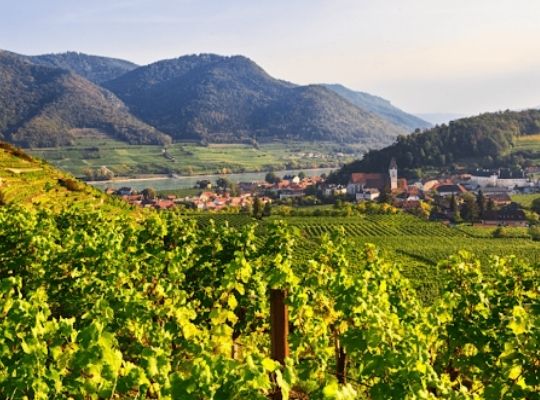 Source: iwsc.net
These regions share their borders with the Czech Republic, Slovenia, and Hungary. The largest region Niederösterreich further has eight sub-regions that are home to the best riesling and grüner veltliners. Some key producers from Austria include Weingut Bründlmayer, Schloss Gobelsburg, Weingut Jurtschitsch, Graben Werkstatt, Domäne Wachau Weingut Stadt Krems, Weingut Rainer Wess, Geyerhof, Familie Mantler, Weingut Gruber Röschitz, Weingut Hans Igler, Weingut Gerhard, and Brigitte Pittnauer.
Georgia:

Source: Photo courtesy of Kapistoni Wines.
Georgian wines belong to the earth in form and spirit. Their wines are made in earthenware pots with ceramic lids buried underground. The wine is then served in clay pots. These pots are known as Kvevris and they possess an inner coating of beeswax. The fermentation process is natural and the wine is undisturbed for up to six months. The Kvevri is then opened and the wine is bottled. This 8000-year-old method of winemaking was included in the 2013 list of Intangible Cultural Heritage by UNESCO. In the 3000 varieties of grapes known to the world, 540 endemic varieties are found in Georgia.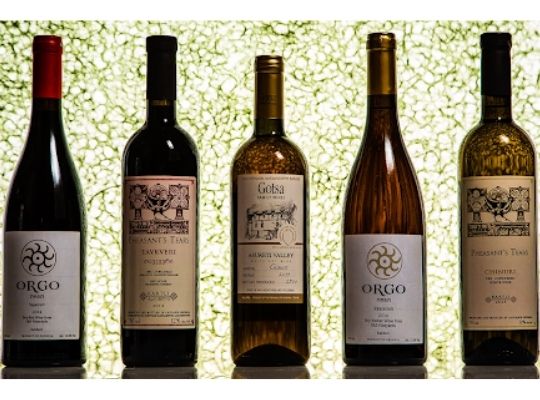 Source:www.tastingtable.com
While the 2006 Russian Embargo greatly impacted the winemaking culture in Georgia, Georgia continues to rank 2nd in grape production by volume in the former Soviet Union, making Georgian wines the most popular in the Soviet Union. The best-known wine regions in Georgia are Kakheti, Kartli, Imereti, Racha-Lechkhumi, and Kvemo Svaneti, Adjara, and Abkhazia. Traditional winemaking techniques are still followed by many small farmers as well as modern wineries. Some of the most iconic Georgian wines include Glekhuri Rkatsiteli Qvevri, Satrapezo 10 Qvevri, Satrapezo Mtsvane, Napareuli, Tbilvino Special Reserve, and Kindzmarauli Marani Kakhuri.
Romania: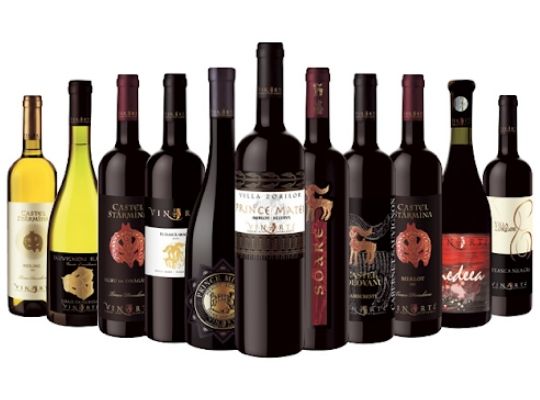 Source:www.sommeliers-international.com
Romania is one of the largest producers of wine in the world. It ranks sixth in European winemaking countries and thirteenth in the world. With 187000 hectares of vineyards, Romania belongs to the "old world" of wines, with France, Italy, Spain, and Germany, due to its traditional winemaking methods. Fetească Regală, Fetească Albă, Băbească Neagră and Cadarca are among the most widely planted and popular grapes in Romania. While Romania produces more than 4.9 million hectolitres, as per the OIV report in 2019 it exported only 3.5% of its total production.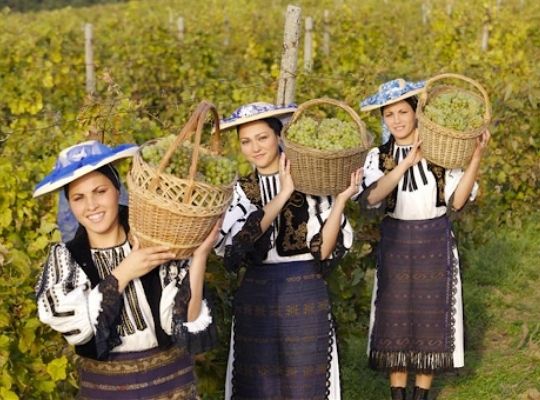 Source: www.romania-tours.ro
The eight wine regions in Romania are Transylvania Highlands, Moldavian Hills, Muntenia Hills, Oltenia Hills, Banat Hills, Dobrogea Hills, Crișana Maramureș Hills, and The Danube Terraces. Some small producers from Romania taking the world by a storm are Dealu Mare (Domeniile Săhăteni Lacerta, Davino, SERVE, Budureasca, Basilescu), Drăgăşani (Prince Știrbey), Drîncea (Crama Oprişor, Domeniile Segarcea), Dobrogea/Murfatlar (Alira), and Gabriel Lacureanu (kosher wine).
Hungary: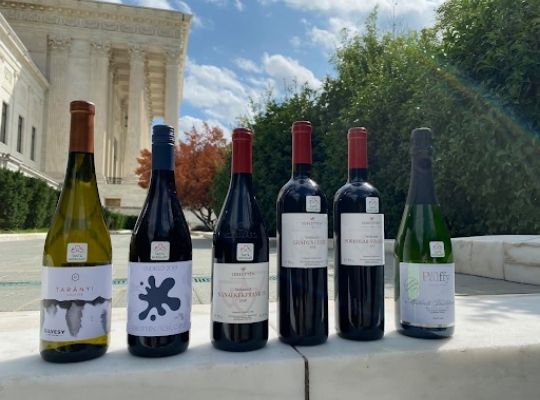 Source: tastehungary.com
Hungarian wine is also known as bor which makes it one of the only three languages whose word for wine does not come from Latin roots. An ancient variety of grapes were used to make a red wine named Bull&rsquo's Blood in 1552 which protected the defenders of Eger. Even 100 years ago, Hungary was an important producer of wine in Europe. Wine from the Tokaj region, Tokaji aszú, was named " Vinum Regum, Rex Vinorum" – Wine of Kings, King of Wine by Louis XIV of France. Ezerjó, Hárslevelű, Irsai Oliver, Cserszegi fűszeres, Királyleányka, and Zenit are the most popular grape varieties in Hungary.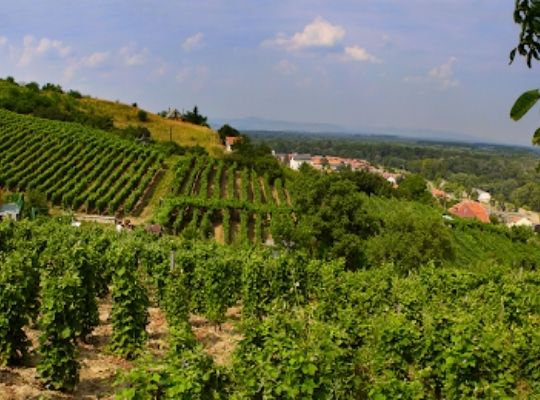 Source: www.justluxe.com
Hungary has four major wine-producing regions. Eger is known for Bull&rsquo's Blood (Bikaver) and Star of Eger (Egri Csillag). Tokaj, a UNESCO World Heritage Site, is known for the world's first noble rot wine– the sweet golden Tokaji Aszú. winemaking. Villány producers make red Bordeaux varieties, like Cabernet Franc, Cabernet Sauvignon, and Merlot. Nagy Somló, Hungary&rsquo's tiniest wine region, makes volcanic Somló wines. These wines, if consumed by fertile women, as the aristocrats believed, would give them a male heir.
Prithvi Nagpal - Editor & Sommelier, Beverage Trade Network