How Castelbarry Cooperative is Changing the Face of Languedoc
23/09/2022
Preservation, Social Solidarity, and More Eco-Conscious Practices

The Languedoc region in southern France has historically been known for its high volume of wine production. However, there are many misconceptions about the quality of the wines produced in this region. The truth is that the Languedoc region produces a wide variety of interesting and complex wines.
What was Brooklyn like before it became fashionable? I like to compare that to the Languedoc when we talk about French wine regions. France's newest emerging area is being reborn by winemakers relocating to the region or seasoned experts choosing innovation together. One such example I found recently is the Castelbarry Cooperative.
[[relatedPurchasesItems-45]]
Castelbarry is changing the face of Languedoc wine country. This original cooperative was founded in the 1950s by winegrowers who had a desire to protect their land, and traditions and utilize eco-friendly practices that would help the environment and local community. They realize how vital it is for not just the planet but for wine consumers to move towards sustainability. Did you know that consumers are 27% more inclined to buy a wine that has the sustainable winegrowing logo and is made with environmentally responsible practices?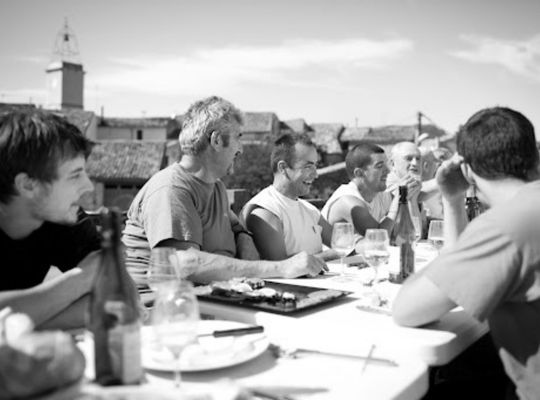 Harvest at Castelbarry Cooperative
Castelbarry Cooperative is a member of Terra Vitis, an international organization that promotes sustainable development. Most people are shocked to learn that glass wine bottles and transporting bottles are the greatest contributors to wine's carbon footprint. In today's world, with climate change recognized as a global emergency, forward-thinking about packaging like the utilization of cans to reduce bottle weight is critical. Castelbarry has been working with international importers to develop an organic, eco-friendly product using Tetra Paks that can be shipped anywhere. Experts like Murielle Claudel, head consultant for major markets in the USA and China, say this new development is "the future and step towards sustainability."
Through a carefully implemented set of initiatives like using bats instead of pesticides in the vineyards, promoting biodiversity at all levels, and designing eco-friendly packaging, the cooperative is a symbol of the wine region's dedication to the preservation of the environment and territorial integrity in the South of France.
In addition, Castelbarry Cooperative is working to create the Cru Montpeyroux, which will be Languedoc's newest wine appellation. Tip: Get the wines before they're out of reach, like that Brooklyn apartment! Wine Importers in New York City and other major cities like San Francisco and Seattle are choosing wines that meet the demands of their consumers. One that is shifting to smaller organic producers.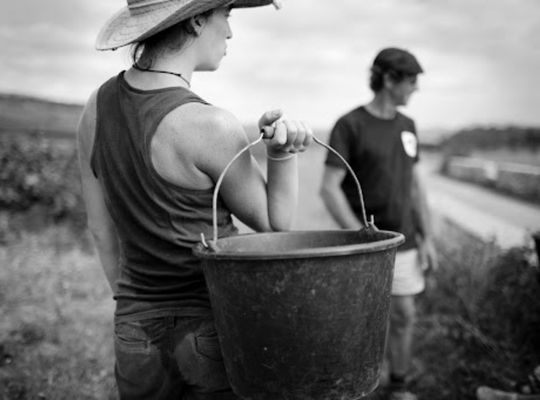 Female Viticulturist Lead at Castelbarry Cooperative
This cooperative is truly changing the landscape of Languedoc wines. Committed to sustainability. Motivated by social responsibility. Focused on the future. These are just a few of the ways that Castelbarry Cooperative is leading the way in the Languedoc. So, if you're looking for new French wines that are delicious and made with a commitment to sustainability, be sure to check out the wines of Castelbarry Cooperative. You won't be disappointed!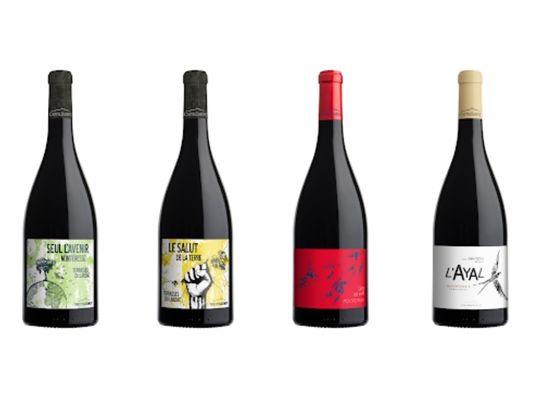 OUR Castelbarry Wines PICKS!
- Terrasses du Larzac « cru », classified in 2014.
- SEUL L'AVENIR M'INTERESSE
LE SALUT DE LA TERRE LES RAISINS D'Y CROIRE
- MONTPEYROUX - soon to be a Cru!
- L'AYAL
- LE TARRAL
- GRAND TARRAL
- LIBRE AU VENT
I LOVE FRENCH ROSÉ A fun, on-the-go, easy-to-drink rosè perfect for any occasion. The pink grapefruit and peach flavors are present from start to finish with a thirst-quenching freshness.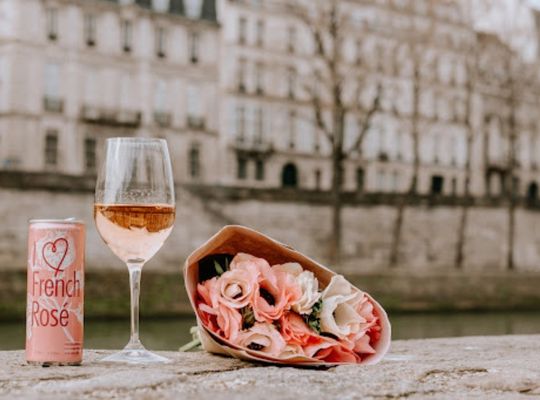 Rosé wine on the Ile Saint Louis in Paris - Photo by Emily Lester (Paris Wine Girl)
Social Media Tags IG / FB
Author: Emily Lester, Beverage Trade Network