How Restaurants Can Grow Wine Sales From Staff Training
09/05/2019
Wine training ideas for your staff to make sure they have complete knowledge to sell not just good but better wine.

Wine sales can have a huge impact on the bottom line profitability of any restaurant, so it's only natural that restaurant owners are constantly on the lookout for new or creative ideas about how to sell more wine. One of the best ways to encourage restaurant patrons to splurge on an expensive bottle of wine during a meal is to invest resources in staff training. With that in mind, there are several ways that you can grow wine sales from staff training.
---

---
Hold regular staff tastings to build up the wine knowledge of staff members
For too many restaurants, the wine menu is an afterthought: all the real energy and resources are expended on the food menu. This is especially the case if the restaurant has a sommelier on staff. The thinking here is that, if customers ask any difficult questions about wine, you can simply call over the sommelier. However, in order to grow your wine sales, you are going to need to change that mindset. Just as you would train every server on your staff on the various entrées, desserts, and appetizers on your main food menu, you also need to train every server on your staff on the wine menu.
The secret here is to make staff tastings a regular feature of your weekly schedule, rather than something that just happens when a restaurant is experiencing some downtime, or when one of your big wine distributors happens to be in town. Some restaurants, for example, schedule a staff wine tasting on the same day of each week, thereby ensuring that wine training is something that is built into every employee experience. The more that your staff knows about wine, the more likely they will be to recommend a wine to a customer.
Staff wine tastings do not have to be boring, stuffy affairs, either. It's important to make them as fun as possible so that your staff looks forward to them each week. Here, it's best to focus on broad categories of wine (e.g. crisp, refreshing white wines for summer) rather than expect staff members to memorize details about each wine. You might, for example, hold a staff tasting on Chardonnay, and let staff members sample Chardonnay wines from different regions of France.
Train staff members on the "upsell"
One key to boosting the size of each meal check is training staff members on the art of the upsell. The logic of this is clear: if a guest who would normally order a $40 bottle of wine decides to order a $50 bottle of wine, that's going to do wonders for your bottom line.
There are various ways to upsell a customer. For example, if several guests at a table are ordering glasses of wine, you might suggest ordering a bottle. Or, if servers notice that a glass of one diner is almost empty, that is the perfect time to come over to a table to suggest a second glass of wine.
One easy way to upsell a guest is simply to suggest a higher-priced wine from a new region or a higher-priced wine made from an unfamiliar grape variety. Servers, though, need to recognize when guests are willing to experiment – and when they are not. Some guests, despite all the upselling you might do, will never order a wine from a region that they do not recognize. However, younger wine drinkers are much more experimental and may be willing to listen to a Rosé suggestion from a region other than Provence, or a Cabernet Sauvignon from a region other than Bordeaux. Often, by getting customers to explore a new region, a new grape variety or a new winemaker, you can subtly encourage customers to migrate to a higher price point.
Teach staff members about the different types of wine customers
Servers need to become salespeople. And, just like all salespeople are trained on how to recognize certain "tells" about specific types of customers, so should your staff members. Each of these different types of wine customers typically has a reason why they don't order a bottle of wine, or why they constantly choose the lowest- (or second-lowest) priced bottle of wine on the wine menu.
For example, one type of wine customer is the "indecisive guest." This is the type of person who has a hard time selecting the perfect wine from a wine list. Faced with hundreds of different options, this guest might decide not to order at all. The way to get around this is by coming up with sales messages that resonate with this type of customer. To get around the indecision, you might mention that the wine recently received a 90-point score, or that it recently won a medal in a competition. Even something simple, such as the fact that "the wine is a personal favorite of our sommelier" can help to get around the indecision trap.
One way to teach staff members about the different types of customers is by role-playing. For example, let one staff member act the role of the guest, and the other the role of the server. Over time, you'll learn the types of messages and responses that work the best.
Use stories about wine to encourage order
One selling technique that can help you sell more wine is to focus on stories. For example, a customer might be more likely to order a bottle of wine if they know something about who made the wine, or how the wine was made. In fact, stories about wine are almost custom-made for selling French wine, since French wine is all about terroir. A restaurant patron might not care about the specific vintage of a wine, but a clever anecdote or story about where the wine comes from, and what makes it special, can make all the difference.
Thus, during your staff training exercises, make sure that you inject these stories into the overall training. A simple anecdote like "the owner of our restaurant recently enjoyed this bottle of wine with his wife on their ten-year anniversary," might be just what you need in order to unlock new wine orders.
As you can see, there are a variety of ways that staff training can be used to grow wine sales at your restaurant. Not only will you be selling more wine, but also you'll be selling better wine. And that will be good news for your bottom line.
---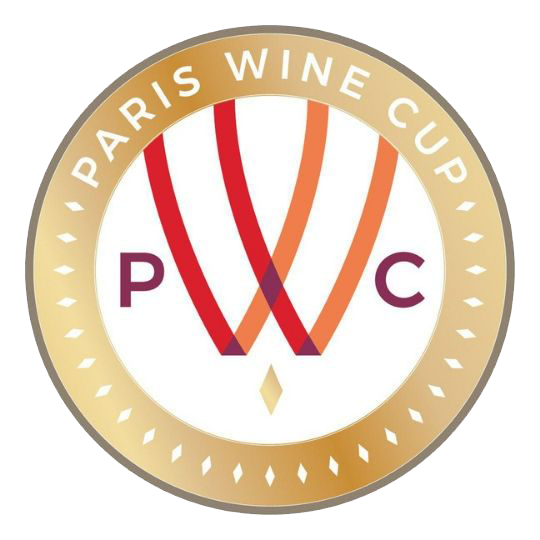 Paris Wine Cup will be assessed and judged by a leading panel of top-level wine buyers with current direct commercial buying responsibility. Or wine consultants and experts who are also directly involved in the development of new wine brands or buying wine for commercial resale.
Put your wines in front of them and get rated by Value, Quality, and Package.
Deadline For Submission Is Approaching Fast.
Leading wine brands from around the world now have an opportunity to grow their business and gain the attention of wine buyers, wine directors and influencers globally via the Beverage Trade Network Community.
Submit your wines in the Paris Wine Cup.