How To Develop a French Wine Menu Program
09/05/2019
Consider the below tips to develop a French wine menu program that delivers bottom-line profitability.

If you are a restaurant or wine bar owner and are thinking about developing a French wine menu program, you will need to take into account factors like budgeting, pricing, planning, and ordering. In addition, you will need to come up with a core philosophy or theme for your wine menu so that it stands out from the competition.
---

---
With that in mind, here are six tips for developing a French wine menu program.
Decide on a core focus or theme for your wine menu
Your customers should know what to expect when they open up your wine menu. In fact, most restaurant owners suggest thinking of a brief 1- or 2-sentence description of your wine menu (e.g. "the finest selection of Left Bank wines from Bordeaux" or "an expertly curated list of Rosé wines from Provence" or "Classic expressions of traditional French grapes such as Cabernet Sauvignon, all from smaller winemakers around France") to lead things off.
Of course, you don't need to include this description on your wine menu – but you can definitely use this as a guiding principle when you are out meeting wine suppliers. You definitely want to keep your menu compact and manageable at first, and one way of doing that is by sticking to your overall theme. You can see at a glance whether a particular wine would be a good match or not for your new French wine program.
Determine how you would like to organize the menu
There are a variety of ways that you can organize a wine menu. Smaller, casual restaurants might simply divide their wines by grape variety (Red/White/Rosé), while larger, white table cloth restaurants will likely want to organize their wines by wine region (Bordeaux/Burgundy/Loire/Rhone/South of France). Within these broad themes, you can then organize all listed wines by the producer.
As a general rule of thumb, it's best to use an alphabetical listing rather than a listing solely by price. If you group all of your Loire Valley wines by price, guess which wines most people are likely to choose? Studies show that people are most likely to choose the cheapest or second-cheapest variant: they will simply examine the wine menu, and their eyes will naturally be drawn to the top or the bottom of the list.
Decide on the extent of your wine by-the-glass program
On most nights, you will sell more wine by-the-glass (BTG) than by the bottle. Most restaurant owners suggest using higher-margin wines for your BTG wine list. And you will want to make sure that, in addition to being higher-margin, they are also higher-volume. You want to make sure that you are selling an aggressive volume of these wines each night. With that in mind, you'll need to make sure that you are getting good deals from suppliers for your BTG wines.
One important note about your BTG program is that it is here that most restaurant patrons will allow themselves to be more experimental. Assuming that most wines by-the-glass will be priced in the $12 to $15 range, most patrons will be more willing to take a risk on a $12 glass of wine from an unfamiliar producer than on a $40 bottle of wine from that same producer. Thus, if your goal is to introduce restaurant patrons to wines from a specific region of France, the BTG wine list is a great place to do so. Simply changing the price of a $12 glass of wine to $10 can have a huge impact on how many people are going to order it.
Establish the right pricing for your wines
As noted above, pricing matters, when you are putting together your French wine program. There are various industry benchmarks that can guide you when it comes to deciding how much you should be charging for a bottle of wine. For example, if the industry benchmark were to charge 3 times the retail cost of the wine, then a $10 bottle of wine would be priced in the $30 range.
Just note, that the higher you go on a per bottle cost, the less room you will have to charge a large markup on wine. Thus, if you plan on featuring high-end Bordeaux wines from the Left Bank, then you might need to put a cap on the overall markup for these very expensive wines. As a rule of thumb, you should always be making your largest margins on your most popular wines.
Popularity vs. prestige
You will definitely need to balance between popularity and prestige when it comes to selecting wines for your French wine program. While it might be tempting, as the wine director to choose only the biggest, most expensive names out there, how many of those bottles are you realistically going to sell each night?
One place to see the dynamic between popularity and prestige play out is on Vivino. 34 of the Top 50 French wines on Vivino are high-end Bordeaux wines, including Chateau Latour, Chateau Margaux, Chateau Lafite Rothschild, and Chateau Mouton Rothschild. Less popular are wines from the Right Bank appellations of Saint-Emilion and Pomerol. And then there are the so-called "affordable French superstars" – the wines from places like the South of France, Languedoc, and the Rhone that are much more affordably priced than their counterparts from Bordeaux or Burgundy. But just because a wine is from Bordeaux does not mean that it has to be super-expensive: the No. 1 most popular French wine in the world, according to Vivino, is Mouton-Cadet Bordeaux.
Don't forget about Champagne
On most wine menus, champagne might be an afterthought at best. A restaurant will most likely carry only one brand of champagne. However, a French wine menu without champagne would be a glaring oversight. In fact, according to Vivino, 7 of the Top 50 French wines are actually sparkling champagne wines. As a result, you will definitely want to include several different selections of champagne on your French wine menu.
Creating a French wine menu can be an exciting, exhilarating creative process. By keeping the above tips in mind, you'll be able to create a French wine menu that delivers on bottom-line profitability as well.
---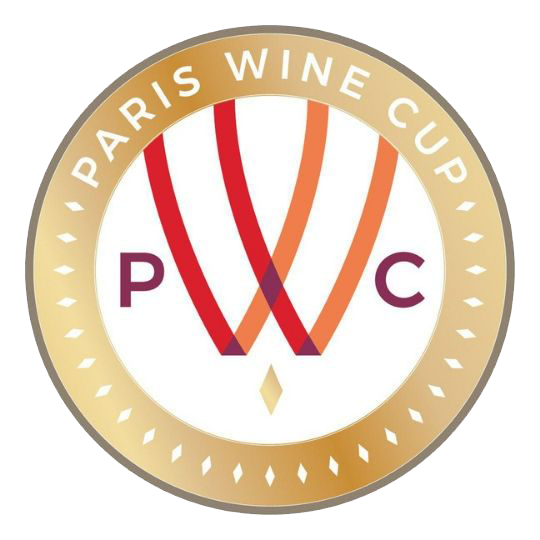 Paris Wine Cup will be assessed and judged by a leading panel of top-level wine buyers with current direct commercial buying responsibility. Or wine consultants and experts who are also directly involved in the development of new wine brands or buying wine for commercial resale.
Put your wines in front of them and get rated by Value, Quality, and Package.
Deadline For Submission Is Approaching Fast.
Leading wine brands from around the world now have an opportunity to grow their business and gain the attention of wine buyers, wine directors and influencers globally via the Beverage Trade Network Community.
Submit your wines in the Paris Wine Cup.