How To Find A Wine Importer In France
24/07/2019
Finding a French importer is a difficult puzzle, but even these have their solutions. Having identified a market then you provide your brand with considerably better chances of successful value creation.

The French wine market is the epitome of a mature market – dominated by volume, suppressed in price, riven by defensive strategies as brands and players seek to maintain their positions. So for the imported product finding the right importer is a difficult puzzle that requires a very careful strategic approach.
The first question that any producer has to pose about the French market is - why? The domestic French market is dominated by home-produced wines with 360 AOC/AOP (Appellation Origine Contrôlée/Protégée) geographically protecting the uniqueness of each region. Some we know extremely well, Bordeaux & Burgundy, some less so, however, the point remains to describe your market is critical to identifying success in this most conservative of markets.
---

---
Understanding the target market requires some critical thinking which is able to define and describe that market very particularly. Having defined it the limitations and factors affecting that market must be analyzed. Is this market available? Do they have the disposable income to purchase? Do they have the knowledge to purchase? Will there be readily available advice to assist the customer both through logistics and product knowledge?
Five Key Cosmopolitan French Markets
Let's face it, the French are not known for their cosmopolitan nature when it comes to wine, so much of the potential markets are based on tourists and influx of other countries where drinking from different countries is more broad-based.
It may be surprising to many, but France is the most touristic country on earth with a recorded world record 90million foreign visitors in 2018. There are, therefore, several identifiable markets which demand cosmopolitan wine ranges in France.
1. Occitanie
Occitanie or Languedoc Roussillon as we know it wine region terms is a classic point in case.
According to INSEE in 2014 (Institut national de la Statistique et des études économique), just 4% of the French population is British, compared with 8% in Occitanie, 53% of whom are aged 55+, a key wine-drinking audience.
This market of Brits, have settled there over the last 10-20 years is likely to be highly educated, widely traveled, have high disposable incomes. The goods and services supplied in the region reflect their requirements, which will no doubt be different from the domestic population.
2. The Alps
Property prices in The Alps have continued to perform at the top end of expectations. Put that together with the renowned Après Ski and you have a recipe for exciting wine sales for hospitality and retail.
French residents make-up an estimate of between 45%-60% of Alpine property purchasers, closely followed by the British, however, a broad number of purchases come from across Europe. What's more, is that BREXIT doesn't seem to have affected the British buyer!
This provides us with key indications as to the nature of the wine market.
When the ski season does hit, the Alps are flooded with wide varieties of international visitors that require specific and broad drinks ranges.
3. The Summer Markets
France seemingly shuts down in August and the further north that you go the more distinct that is. Paris becomes filled with what seems almost exclusively tourists.
Apart from Paris, the key French regions that fill with tourists are the Riviera, the southwest & Vendee, Normandy, and Brittany. There may be more seasonal demand for wide ranges of wines in these regions, although these will be dependent on the specific regions and the available disposable incomes. Whilst many tourists go to France for the French experience, which of course goes hand in hand with the food and wine, there are those, think Riviera, that demand a more continuous supply of global brands and products.
4. Paris
The beating heart of France and, like London is almost a country in its own right, Paris has created its own markets, which are unique to the capital. As Brexit shakes out, and international businesses consider their relocation to the French capital, we can now see the emergence of a movement in Paris to become more cosmopolitan and embrace these new inhabitants. One of the aspects of this new influx is a more international wine selection, which although still led by the French classics, slowly seems to be adapting to include more countries and even a wine shop which doesn't sell French wines at all!
5. The Supermarkets
Supermarkets dominate the French retail scene and their ranges are for the most part filled with the French classics. However increasingly, but slowly, there is a growing demand for international products. France is becoming more international and as wines from around the world gain reputations as grand as their French counterparts, then the natural human curiosity is to see what all the fuss is about. Ever since the 1976 'Judgement of Paris' where the top Californian wines were judged by a predominately French panel as better than their homegrown stuff then the movement from denial to reality has had to accept these New World usurpers.
Removing the Hurdles
There is nothing more frustrating for a prospective distributor than an unprepared producer, who hasn't checked out the basics. There will always be quirks and the unexpected, but when it comes to labels and product standards then it removes any awkward discussions if the preparation work has been done first.
Whilst French label and product ingredient law essentially follow the EU laws, they are some of the strictest in the EU. There are some idiosyncrasies for example terms such as 'great' and other superlatives are very limited. In essence, a product may be described but not promoted through the language it uses.
Equally when importing alcohol then the regulations have their specifics. EU import duties apply depending on alcohol percentage and type of container. There are taxes such as transportation tax and VAT which apply to both domestically and foreign-produced wines. Any foreign import above 30 hectolitres requires an import certificate. A VI1 document, which certifies Alcohol Tobacco Tax and Trade Bureau approval, and an invoice is required.
Find The Importer
Once your brand or business has identified the market then you can begin to define the distributor. It is impossible to divorce the networking aspect of this. You will need to find a prospect list of importers and then network, identifying what is unique about your proposition and why they are compelled to have it in their range. This is an iterative process, which requires a listening and learning approach.
Along the way, your products will need to comply with the EU and French legislation. If your brand is from the EU then likely you will have no problem, however from outside may require more attention.
---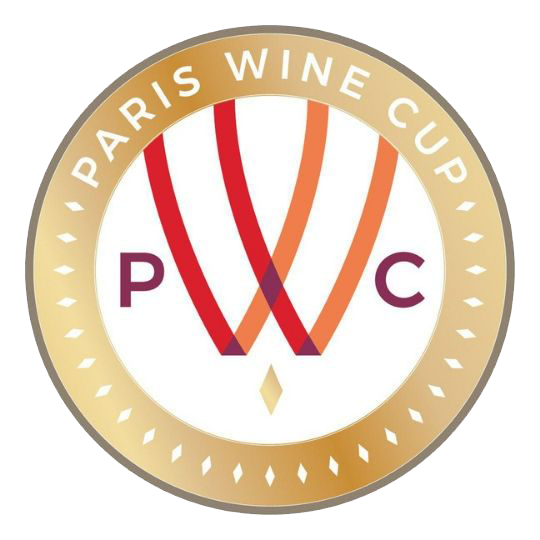 Paris Wine Cup will be assessed and judged by a leading panel of top-level wine buyers with current direct commercial buying responsibility. Or wine consultants and experts who are also directly involved in the development of new wine brands or buying wine for commercial resale.
Put your wines in front of them and get rated by Value, Quality, and Package.
Deadline For Submission Is Approaching Fast.
Leading wine brands from around the world now have an opportunity to grow their business and gain the attention of wine buyers, wine directors and influencers globally via the Beverage Trade Network Community.
Submit your wines in the Paris Wine Cup.