How To Find and Attract Quality Wine Retailers and Restaurants
09/05/2019
Grow your wine network and optimize your chance for successful wine distribution by following these tips.

If you are a winery owner, you might probably already have a successful direct to consumer business, complete with a busy tasting room, a popular wine club, and a website that has been optimized for wine e-commerce. The next step, of course, is to expand beyond direct to consumer sales and find distribution for your wine with retailers and restaurants. The good news is that the path to distribution in France is much less complicated than in the United States, which relies on a "three-tier system" to bring wines from importers and wholesalers to retailers and restaurants.
---

---
Understand the market potential for your wine
Not every retailer or restaurant is going to be a perfect match for your wines. For example, if you are positioning and marketing your wines as premium offerings, then you will want to focus on high-end restaurants and prestigious wine merchants known for their extensive collections of premium wine. If instead, you are marketing and positioning your wine as a casual, everyday wine, then you will more likely want to focus on fast casual restaurants and supermarkets and hypermarkets.
There are other factors to consider beyond just price in assessing the market potential for your wine. For example, you will also want to assess whether a particular market is under-served for a particular style or varietal that you offer. Distribution is going to be a lot easier if you can find a market where there is pent-up demand for a particular varietal, but not enough supply to meet overall demand. Trying to get distribution for your new California Rosé in Provence, for example, might not be the best strategy as California Rosé is not the immediate demand in Provence.
Develop a distribution strategy
For small and mid-sized wineries, it's important to develop an overall distribution strategy so that you can focus your time and attention on the potential accounts that matter the most. One key upfront decision, for example, is whether you want to focus on restaurants or retailers. Trying to focus on both at the same time might be a tremendous drain on your resources.
Another key decision involves geographic reach. In the U.S. market, for example, there are different strategies that most wineries use, and many of these can be adapted for the French market. One strategy, for example, is the "concentric rings" strategy, in which the goal is to establish a core presence in one city (or one neighborhood of that city), and then steadily expand outward, in the form of concentric rings, so that you can cover a larger and larger area.
Develop marketing collateral that can be used by retailers and restaurants
When most winery owners think about distribution into retailers and restaurants, they typically imagine a world where shipments of wine are carefully dropped off on a regular schedule, and at the end of the month, you simply add up all the wine you've sold. But that ignores the fact that a lot of marketing support needs to accompany all distribution. In the U.S. market, wholesalers and distributors, who have a very real economic stake in ensuring that retailers and restaurants are purchasing your wine, provide a lot of this marketing support. In the French market, though, wineries must take a much more proactive approach to marketing support.
This marketing support can span a variety of different activities. If you are planning on selling into retailers and wine merchants, for example, it will include the creation of "shelf-talkers" that can be used to highlight your wine on the shelves of retailers. If you are planning on selling into restaurants, it will include table tents and printed wine lists. And that doesn't even begin to cover the brochures and fact sheets that you will need to develop as part of any sales pitch.
And, of course, there is a lot of marketing support that does not involve printed materials or end-of-aisle displays. For example, holding regular tastings with staff members or retail customers is a key part of marketing your wine. One example to keep in mind here involves Australia's Penfolds, which was looking for a way to boost its distribution within France. Penfolds eventually signed a distribution deal with the chain of Nicolas wine stores in France and agreed to provide a French-speaking ambassador to conduct tastings in-store. And they also committed to a roadshow in cities across France, to help bring attention to its wines in all 450 Nicolas stores across the nation.
Establish metrics for what a "quality" account looks like
Wineries are becoming much more sophisticated about the ways that data and data analytics can be used in the wine industry. With that in mind, it's worth your time and effort to establish the metrics for what a "quality" account looks like. Restaurants that are known for their wine dinners and do a significant share of their business with private dining rooms are going to be much more attractive than restaurants that rely solely on wine sales that accompany meals. So is there some way that you can quantify this fact with data?
Ultimately, distribution follows the 80/20 Rule, which basically states that 80 percent of your business is going to come from just 20 percent of your accounts. That means that you need to focus very long and hard on those 20 percent of accounts that are driving the most business for you. The way to do that is via data and metrics. This will keep you from diverting too many resources to the "wrong 20 percent."
Focus on creating relationships, not on transactions
Finally, one rule to follow is that distribution is all about relationships. The more effort you are willing (and able) to make to foster those relationships, the more successful your distribution is going to be. Being able to host tastings with the chef, sommelier and serving the staff of a restaurant on a regular basis is going to establish you as a trusted partner. The same is true if you are regularly able to meet unanticipated spikes in demand. Wineries that show they are willing to go the extra mile to meet the needs of their customers are going to establish very deep, trusted relationships.
Finding and attracting quality wine retailers and restaurants in France can seem like a daunting task. However, by understanding the market for your wine, by developing the right marketing support for your partners, and by committing to a relationship-based (as opposed to transaction-based) approach, you can optimize your chances for a successful wine distribution
---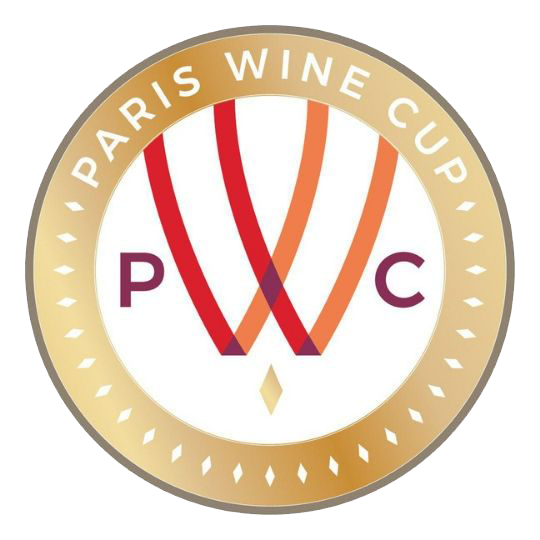 Paris Wine Cup will be assessed and judged by a leading panel of top-level wine buyers with current direct commercial buying responsibility. Or wine consultants and experts who are also directly involved in the development of new wine brands or buying wine for commercial resale.
Put your wines in front of them and get rated by Value, Quality, and Package.
Deadline For Submission Is Approaching Fast.
Leading wine brands from around the world now have an opportunity to grow their business and gain the attention of wine buyers, wine directors and influencers globally via the Beverage Trade Network Community.
Submit your wines in the Paris Wine Cup.