How To Recruit and Retain Top Talent For Your Winery
10/05/2019
Hire the top talent for your winery to grow your wine brand and ensure its performance at the highest level.

One of the keys to success for any winery is hiring and retaining the very best talent in the industry. These employees will ultimately be responsible for the overall quality of your wine, and in many cases – such as if they are working in the tasting room of your winery – they will be interacting directly with customers and impacting your revenue via direct sales. So what are the most important factors in recruiting and retaining top talent for your winery?
---

---
Create detailed job descriptions with a roadmap of future responsibilities
In other industries, there might be an expectation that a new hire will only stick around for 12-24 months before moving on to the next job. But that's not the case in the winery business, where you are hiring for the long-term. As a result, it's your responsibility not just to list a series of specific tasks and job roles in any new posting – it's also your responsibility to outline, as best as possible, a roadmap of what the future will look like at your winery. For example, what should the candidate expect after 90, 180 or 360 days? To answer that question, you will need to think in terms of factors like impact, influence, and growth potential. Adding these factors into the job description can go a long way in convincing a candidate to choose your winery over another – and then to stick around as a full-time winery employee.
Leverage industry-specific job boards
Within the winery industry, the most talented and qualified candidates tend to place their trust in industry-specific job boards rather than general-purpose job boards. In other words, a site like Wine Industry Jobs (www.WineIndustry.Jobs) is viewed as a more credible source of winery job openings than a general-purpose site like Indeed. Most of these industry-specific job boards include a number of extra features that make them very convenient for candidates seeking winery jobs. For example, the ability to upload data and documents from Google Drive and Dropbox can enable a former sommelier to upload a copy of a former wine menu he or she developed for a previous employer.
Don't be afraid to challenge candidates on the spot during an interview
One interview tactic used by wineries is to test candidates on the spot, in order to see what their customer service, selling or communication skills are like. For example, during an interview, you could pick a bottle of wine off the wall from your tasting room, hand it to the interviewee, give him or her a few minutes to develop a story around the wine, and then ask him or her to "sell" the wine to you, as if you were a customer in the tasting room. This enables you to evaluate candidates in a "real-world" environment and also lets you see just how fast some candidates can think on their feet.
Or, if you feel like these on-the-spot tests are a little too aggressive, you can always opt for the next best thing: written behavioral assessment tests. These behavioral assessment tests can help in the decision-making process because they can help to determine the overall "fit" of a candidate. Your winery likely has a specific culture or workplace environment, and your goal should be to hire candidates who will fit in with the long-term goals of your winery.
Hire for the long term
One big reason for emphasizing the "fit" of a candidate is because you are hiring for the long term, not just for the next 12 months. As a result, you should make sure that any potential hire is personally invested in your brand. Did the candidate do his or her "homework" before meeting with you? Someone personally invested in your brand will know some background details about the head winemaker, as well as some details about what kinds of wine you produce, and how they are marketed to wine consumers.
And, for your part, you need to think about the types of benefits that you will offer that will encourage candidates to work for you. A sommelier from a popular restaurant in a major city like Paris might not want to pick up his or her family and move to a more rural location in order to be close to the winery. So what kind of work-life benefits can you offer in order to convince someone to make the move?
Offer a competitive salary
If you have structured the hiring process correctly, you are focusing on hiring candidates who care about your winery and its brand, and who are not just focused on making a large salary. That being said, you still need to offer a competitive salary that will dissuade a new hire from jumping ship at the first available offer from a competitor.
Encourage continuous improvement and learning new skills
Assuming a candidate has accepted your competitive offer, your job is not yet over. You now need to focus on the retention of this candidate, and this means offering plenty of opportunities for learning and up-skilling. A lot of this learning, of course, will focus on wine knowledge and becoming wine industry savvy. But there are also soft skills that are important for winery employees to have, such as being able to communicate with different buyers. If you are based near a university or graduate school with a strong focus on viticulture and the wine industry (such as the KEDGE Business School in Bordeaux), there might be opportunities to sponsor candidates to take advanced courses on the winemaking process.
Recruiting and retaining the top talent for your winery is one key to growing your wine brand and ensuring that your winery is always performing at the highest level. By hiring for "fit" rather than just raw technical skills, by leveraging industry-specific employment platform, and by making a commitment to hiring for the long term and investing in the growth of your employees, you can set your winery up for future long-term success.
---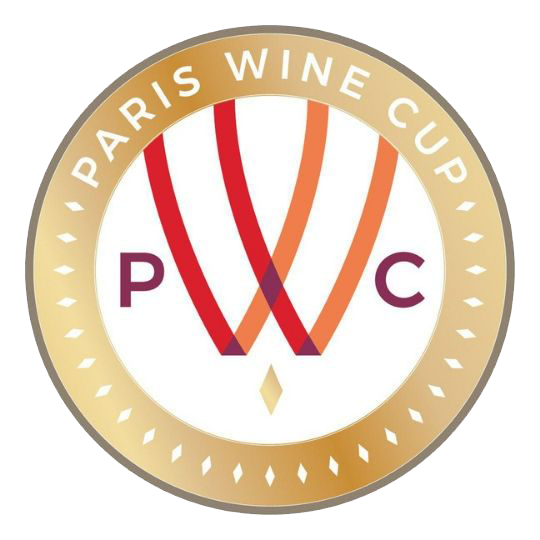 Paris Wine Cup will be assessed and judged by a leading panel of top-level wine buyers with current direct commercial buying responsibility. Or wine consultants and experts who are also directly involved in the development of new wine brands or buying wine for commercial resale.
Put your wines in front of them and get rated by Value, Quality, and Package.
Deadline For Submission Is Approaching Fast.
Leading wine brands from around the world now have an opportunity to grow their business and gain the attention of wine buyers, wine directors and influencers globally via the Beverage Trade Network Community.
Submit your wines in the Paris Wine Cup.