Top 7 Wine Influencers in France
19/09/2019
With more than 2 billion active Facebook users and more than 600 million active Instagram users, there's no denying the fact that practically everyone is in some way a part of the social networking web.

(Image Credit - Benson Marketing)
By everyone we mean everyone, and that also includes your contingent of adult beverage drinkers.
This coupled with the ever-changing demands of the consumer means that brands now have a new avenue to speak with their consumers. And adult beverage as a category is creating new influencer content.
---

---
The adult beverage industry has always faced barriers for one reason or another, however with the use of influencer marketing they can overcome these challenges. Thus, here's a list of our top 7 wine influencers in France, who're giving a new voice to wine.
(Ranking is in no particular order)
1.) Emmanuel Delmas
At number 1 in our list of top 7 wine influencers in France is Emmanuel Delmas.
"Sommelier by profession, passionate sincere eager to recreate the unfortunately broken link between the winemaker and the consumer, I try to intervene at various levels to make the wine accessible to all," says Emmanuel Delmas on his website.
For more than 15 years, Emmanuel Delmas has been a constant within the world of wine. He has worked for highly-acclaimed hotels/restaurants like Tour d'Argent, Guy Savoy, Ducasse Plaza Athénée, Lasserre, and many more. He has also written two best-selling wine books entitled "VINS - Tasting Lessons."
Along with occasional appearances on French radio shows like Europe1, he has also appeared as a guest on French T.V. news channels like CNews & TF1.
You can find Emmanuel on the social channels mentioned below:
2.) Louise Binns
At number 2 in our list of top 7 wine influencers in France is Louise Binns.
A British expat, Louise Binns has been a resident of Paris since 2009. With several years of experience in digital content creation, Binns is currently working as the International Account Director for advertising agency DDB Paris and as a freelance writer. She's also co-founder of the feminist book club, The FBC Paris.
But, when she's not reading the latest Zadie Smith novel or doing hot yoga, Binns is drinking and voicing her opinions on wine. People keep coming back to her Instagram account again-&-again because of her incredible pictures and her great captions.
You can find Louise on the social channels mentioned below:
3.) Nicolas De Rouyn
Following with our list of the top 7 wine influencers in France is Nicolas De Rouyn. A resident of Paris, Nicolas De Rouyn is an up-and-coming voice in the world of wine. He has more than 7.5k followers on Instagram and more than 14k followers on Twitter handle. He also a blogger, and writes a French-language wine blog called Bonvivant.
On his Instagram page, Nicolas posts pictures of various bottles of reds and whites. On his blog, Nicolas writes in-depth reviews about a myriad of varietals.
You can find Nicolas on the social channels mentioned below:
---
Want to enter the ever-growing French wine market? Check out the top wine events and trade shows you can attend in France. Click here
---
4.) Fabien Lainé
At number 4 of our list of the top 7 wine influencers in France comes the 2018 Wine Reporter Award winner, Fabian Lainé.
An entrepreneur, marketer, photographer, content creator, and videographer, Fabien Lainé is the "jack of all trades". He loves to travel, eat good food, and drink great wine. On his Instagram, he posts pictures of the beautiful french landscape and numerous glasses of wine. At a glance, Lainé can come as your average follower, but after close inspection, you'll find that Lainé has received honors and awards from several recognized bodies for his work as an influencer.
Stated below are the names of a few awards and honors Lainé has been bestowed with:
TOP 5 Wine Influencers 2017 by Kred
Featured Wine and Travel Influencer 2017 by Kred
Millésima Blog Awards – Wine Reporter Award 2018
Finalist for the Millésima Blog Awards 2018 in the Category Wine Reporter Award EUROPE
You can find Lainé on the social channels mentioned below:
5.) Marina Giuberti
At number 5 of our list of the top 7 wine influencers in France is Marina Giuberti.
Sommelier, entrepreneur, and mother of two, Marina Giuberti is one busy bee. Creator and manager of wine retail stores Divine Charonne and Divvino, Marina - a Brazilian by birth - holds a master's degree in food & wine from Italy and has worked in restaurants such as Le Calandre, La Bigarrade, Agape, La Carte de Vins, and many more.
Despite her hectic work schedule, she holds an active social media presence and posts regularly on Instagram about her businesses, family life, and the several occasions she's fulfilling her responsibilities as a sommelier. As the first Brazilian to hold the title of Sommelerie BTS, Marina's opinions on wine carry a lot of weight, since they're backed with a lot of insight and experience.
You can find Marina on the social channels mentioned below:
6.) Julien Miquel
Moving along at number 6 in our list of the top 7 wine influencers in France, we have Julien Miquel.
After a successful 10 year career in winemaking, Julien Miquel decided to use his talents to help the wine community around the world. In 2014, Miquel established a platform letting winemakers and wine drinkers showcase their talents on his blog, Social Vignerons. A year after its release, the site won the 2015 Best New Wine Blog award by the Wine Blog Awards.
Since then he's amassed a loyal audience of more than 440k passionate wine, beer, spirits on his various social media channels. Coupled with his achievements and the massive fan following, Julien is considered to be in the top-tier when it comes to wine influencers.
You can find Julien on the social channels mentioned below:
---
Get your wines assessed by top-level industry experts in France. Enter into the Paris Wine Cup. Register here
---
7.) Tanisha Townsend
Last but not the least in our list of the top 7 wine influencers in France, we have Tanisha Townsend.
Instagram wine influencer Tanisha Townsend aka Girl Meets Glass is a France-based wine tour hostess, who definitely knows her way around wines, and what wine hotspots to hit if you're in France.
You can find Tanisha on the social channels mentioned below:
---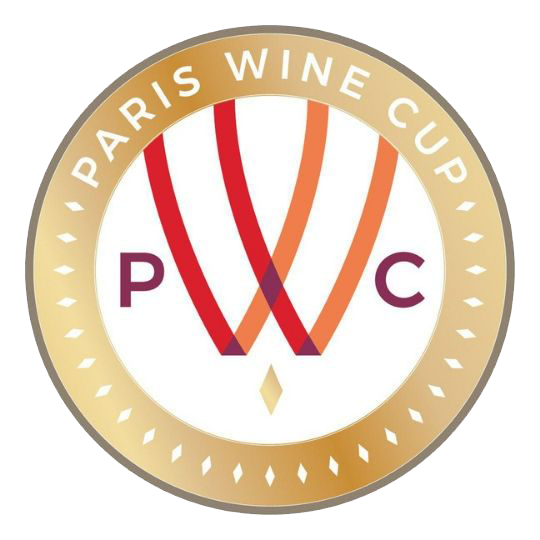 Paris Wine Cup will be assessed and judged by a leading panel of top-level wine buyers with current direct commercial buying responsibility. Or wine consultants and experts who are also directly involved in the development of new wine brands or buying wine for commercial resale.
Put your wines in front of them and get rated by Value, Quality, and Package.
Deadline For Submission Is Approaching Fast.
Leading wine brands from around the world now have an opportunity to grow their business and gain the attention of wine buyers, wine directors and influencers globally via the Beverage Trade Network Community.
Submit your wines in the Paris Wine Cup.