Top Wine Sommeliers of Paris
21/08/2019
Paris, City of Light, has some of the world's finest sommeliers situated in some of the world's finest restaurants. One venue has 5 Michelin stars across three restaurants! If you are looking to the leading lights of the Parisien hospitality business look no further.

David Belayche
Head Sommelier & Wine Buyer
Le Royal Monceau – Raffles Paris
Perhaps the height of Parisien chic is Le Royal Monceau part of the Raffles family.
The polished contemporary styling exudes the exacting elegance of the Forties and Fifties with its controlled curves, fine materials, and warm colors is brought alive through little poetic details imbued with a life and history of their own. With four restaurants, one with a Michelin star, there is much for a Head Sommelier and Wine Buyer to attend to.
David Belayche has lived and studied in Southern California, before moving to Paris and working in international sales. This international experience was useful when switching to the hospitality industry. Like many sommeliers, there is much more to David's job in 5* hospitality than wine, including supplier and staff management, training, event wine pairings
Aurélien Gil-Artagnan
Chef Sommelier
La Réserve Hotel and Spa
Bordeaux wine mogul, Michel Reybier, has developed this fabulous 5* hotel in the heart of Paris, a stone's throw from the Champs-Elysées. It has all the elegance of a 19th-century private apartment, a highly distinctive urban mansion. The uncluttered and unpretentious approach is delivered with ultra-personalized personal services.
Aurélian is responsible for the two restaurants including the 2* Michelin Le Gabriel. As you might expect considering the owner's background there are great Bordeaux Chateau including the exceptional Cos d'Estournel and Chateau Marbuzet and perhaps surprisingly the legendary Tokay-Hétszõlõ prominent on the wine list.
Emmanuel Delmas
Sommelier
Various Top Parisien Restaurants
As an independent restaurant, then your independence is your unique selling proposition. It is critical for that to be represented in how your restaurant is presented and the proposition that it delivers to your customers.
There are few better ways of representing that uniqueness whilst placing it into a commercial frame than employing a consultant sommelier. They will charge for the work that they do, rather than represent another expensive salary. They focus in on your business in exclusive ways, identifying its unique aspects and projecting them in ways that employees often can't.
Emmanuel is one such Paris based consultant sommelier with a background of working with some of the top Parisien restaurants such as Guy Savoy, La Tour d'Argent, Lassere, Alain Ducasse au Plaza Athénée.
Sébastien Pradal
Owner Sommelier
La Pascade
Situated near L'Opéra La Pascade was created by Sebastien, also a Master of Wine, chef Alexandre Bourdas, who helped La Régalade achieve 2 Michelin stars. It is a restaurant based on simplicity, essential natural ingredients reflective of the seasonal ingredients, short food supply chains, and supplier relationships.
Sébastien has been passionate about wine, focussed on organic and biodynamic wines. As well as his restaurant duties he also represents small winemakers through Les Vinosaures.
Paz Levinson
Chef Sommelière Exécutive
Group Pic
Groupe Pic is, of course, the creation of Anne Sophie Pic with restaurants in Paris, Valence, Lausanne, Raffles in Singapore and London. Each restaurant has menus that reflect the French background, whilst using local produce in delicate and sublime ways.
Paz is the chief sommelier for the group and has an extensive career in wine as an educator, writer, and consultant and a member of the Court of Sommeliers and a semi-finalist in the ASI Competition for the Best Sommelier in the World 2016.
---
---
David Ridgway
Chef Sommelier
La Tour d'Argent
This historical 'Hostellerie' dates back to 1582 and faced the docks which received wine in Paris. Noblemen would visit this elegant inn, which was close to the nearby Chateau de la Tournelle and built from chalk-based stone sourced from the Champagne region. Its silvery, evening reflection gave its name to La Tour d'Argent.
David Ridgway is the Chef Sommelier and he has built a reputation for Tour d'Argent as one of the richest and most sophisticated wine cellars in France. Like most sommeliers, his responsibilities stretch far beyond wine curation.
He studied at the Wine and Spirit Trust in London and Westminster Hotel School.
Laura Voirin
Bar Director, Sommelier
L'Écluse
With four bar restaurants in Paris and a celebrated history from 1951, which includes some of France's cult entertainers such as Jacques Brel, Mime Marceau, and Léo Ferré. The bars style themselves somewhere between a New York speak-easy bar and an English club…in Paris! The wine list lies at the heart of the proposition.
Laura has had a career in wine as a specialist sommelier and 'caviste'. She is now responsible for all the aspects of bar management for L'Écluse, which includes recruitment, training, selectin as well as the wine list itself.
Florent Martin
Premier Sommelier
chez Four Seasons George V à Paris
This iconic art deco landmark built in 1928 with stunning views and Michelin star dining has to be one of the premier places in Paris. The three restaurants have an incredible 5 Michelin Stars between them, with rooms overlooking the Eiffel Tower and 5* plus facilities then it is a Parisien jewel.
Florent has been with Four Seasons George V for 10 years and is the First Sommelier. He was previously with Alain Ducasse Enterprise.
Timothé Seguin Medrinal
Gérant Sommelier
Restaurant Frida
Situated in the heart of old Bordeaux, the wine and cocktail bar provides Mediterranean-style tapas. The menus are based on fresh and local and the wine list which contains the French classics and a great selection of wines from around the world.
Based in Paris, Timothé is also the sommelier at Frida's and Bistro Guillaume.
Chloé Velluet
Sommelier
Lavinia
Billed as Paris' biggest wine shop and located in the beating heart of the city Lavinia has an impressive 3 floors showcasing 6,500 different wines from over 30 different countries.
There is also a wine bar offering 180 wines by the glass, which are served at shop prices. Chloé can chill your bottle for you within a lightning quick 5-10 minutes. If you do not finish it then the wine will be re-packed in a goodie bag.
Chloé is the sommelier for this iconic range of wines in Paris and she is well qualified having worked at Baron Patrick de La Doucette and studied the Business of Wine at the Université François Rabelais de Tours.
---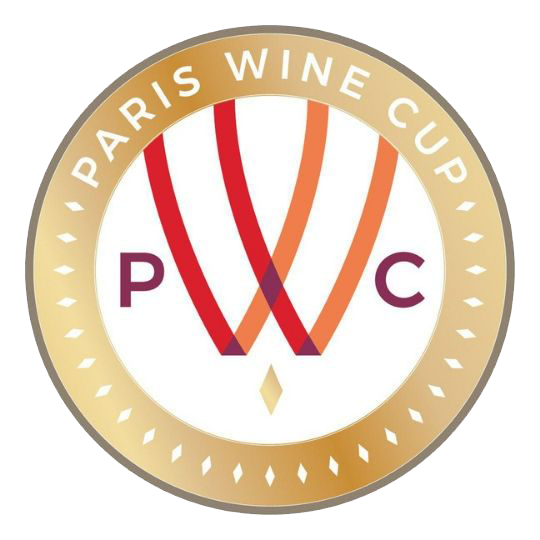 Paris Wine Cup will be assessed and judged by a leading panel of top-level wine buyers with current direct commercial buying responsibility. Or wine consultants and experts who are also directly involved in the development of new wine brands or buying wine for commercial resale.
Put your wines in front of them and get rated by Value, Quality, and Package.
Deadline For Submission Is Approaching Fast.
Leading wine brands from around the world now have an opportunity to grow their business and gain the attention of wine buyers, wine directors and influencers globally via the Beverage Trade Network Community.
Submit your wines in the Paris Wine Cup.