What are French Buyers Really looking for?
17/07/2019
The French wine market is a mature western alcohol market, with declining volumes but still 58% of consumer alcohol is wine.

The French wine market is still a dynamic market with an increase in authenticity, provenance and possibly a glimmer of internationalism creeping in.
No longer can you just front up at a supermarket and identify gaps in a range and develop propositions from that. It takes real market intelligence gathered from several sources to put together a view of the market and identify where the gaps are and the trends are moving. Bringing these together make for a powerful proposition. If buyers and sellers can agree on the opportunities in the market then arriving at the proposition becomes a whole lot easier, as the buyers are already 'sold'.
---

---
Such is the tight and competitive nature of the French domestic market that data is not easy to come by. Much is held within the supermarkets and their suppliers, as they mount defensive strategies to maintain their share of what once (about 30 years ago) was a reliably upward curve.
So taking a view from the market, understanding the situation as current, the trends in the drinks sector and understanding the wider consumer demand drivers, helps in constructing the framework in which successful wine propositions can be built.
Current Market Breakdown
Recently published data that we managed to secure reports that there are essentially 5 channels for home consumption wine sales.
1. Large supermarket chains: 81.2% of the wine market is traded through around 10,500 outlets in this channel.
2. Specialized off-licenses (5'3%)
France has some 1,700 specialist off-license outlets. The majority of these are owned by three large chains: 750 Nicolas, 224 Inter Caves, and 120 Cavavin.
3. Direct sales from producers
In recent years the sales direct from consumers has been declining. However, growth in agri-tourism and the fact that France is the largest tourist market in the world (2018), point to an increasing interest in this sector. Fine Bordeaux and Burgundy prices continue to rise to demonstrate an increasing interest in this gourmet sector, especially from the wealthiest consumers.
4. On-line sales
France is the sixth biggest online market in the world, with only the UK and Germany ahead of it in Europe. French online purchasing of wine is approximately 9.4% of worldwide sales standing at €1.4Bn and growing between 2008 & 2017 at more than 30% p.a. (KEDGE Business school Bdx 2017)
5. Gourmet Stores
Whilst these are statistically almost impossible to define, there are growing and there is a growing interest in them as consumers seek authenticity, value, and provenance.
Wine only represents 20% of the foodservice outlets.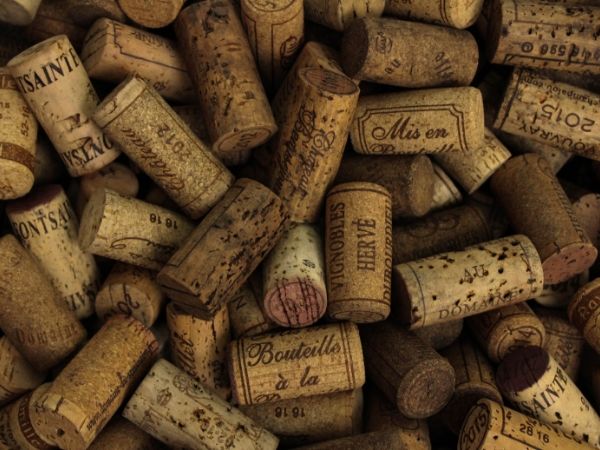 French Wine Trends
There are some biases evident in French wine trends. French consumers often enjoy Spanish wines and there are some indicators that they see Spanish wines as having the most credibility of any other producing nation. This cultural connection goes far back beyond current generations, as trade-in other commodities exchanged over the Pyrenees connecting the winemaking regions of Bordeaux & S.W. France and Navarra & Rioja. Thus wine and winemaking techniques were also traded especially aspects such as barrel aging. Cultural closeness across the boundaries brings a propensity to be benevolent.
As French consumers become aware of 'naturalness' more then there is a tendency towards organic wine and food. The sales for these have jumped to 9.3million cases in 2018 from half that in 2012 and are expected to nearly double again by 2022, according to the IWSR. The average price of these wines is considerably higher at 6.14€, one-third higher than the standard 4.62€ per bottle.
Anecdotal evidence also points to younger, millennial, consumers purchasing less but better, which is also tied into the online consumer purchasing development.
Macro Consumer Drivers
As many western economies environmental and sustainability issues are beginning to have direct impacts on consumer behaviors. 81% of consumers between 25 and 49 are concerned about the environment, however, only 16% believe that the manufacturing information is shared enough. Communication of your brand's credibility and facts in this area are a significant opportunity.
The health and wellness factors which we have seen in the USA and the UK are also very relevant in modern-day France. Organic, sugar-free and unprocessed are trends which will continue to grow in the coming years and with the younger Millenial and Generation Z consumers, important indicators of the future trends.
However, there are a number of myths about the French consumer in particular which can be ruled out.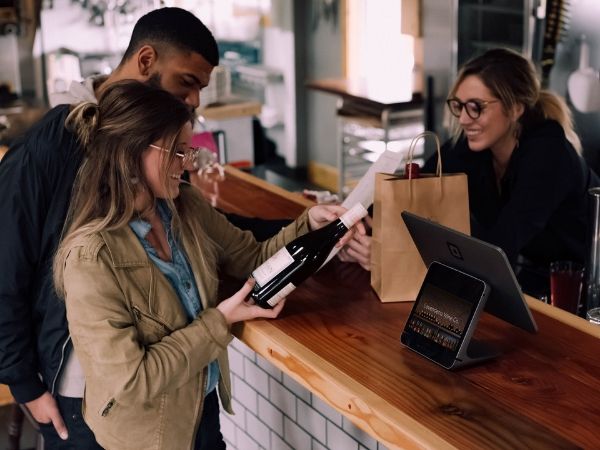 French consumers are not just demanding gourmet products, as a convenience and time-poor consumers mean that they spend 18 minutes less on cooking than they did in the early '00s. Making the product more convenient and communicating simply are real key factors when marketing to these consumers.
Whilst France is one of the foremost luxury markets in the world it is also increasingly cost-conscious. The French spend 3.7% on food and drink (Santander trade OECD stats), considerably less as a proportion of domestic budgets than they did a generation ago.
Market positioning for wine brands that fit into the consumer patterns is critical to ensure the best chance of success for when they are ready to buy.
What are French Buyers Really Looking For?
Based on the information collected, we can build the perfect product. It would contain an organic wine, which was sourced from a grower, packaged in a can for convenience designed by a high-end fashion designer communicating in simple modern speak. It would be made available online and through gourmet stores.
The only problem with this is that bringing these factors together may lead to an instant crash. The reality of French consumers buying that at this moment in time is low, however over the next decade these trends will begin to impact and products will be developed to reflect their growing requirements in the areas of authentic, a touch of luxury, environmental, sustainable, convenient, value for money. Who knows we might make wine fashionable again in France with the younger generation!