Wine Tasting In Paris - A Wholesome Experience
10/09/2019
Traveling to Paris for wine & art? Here are some elegant wine tasting tours you ought to have in your bucket list.

France, the leading country in the wine world wears the crown of the second-largest producer of wine. French wine is not only drunk, but it is celebrated globally.
An old French proverb - "Quand le vin est tiré, il faut le boire," is translated to - when the wine is drawn, one must drink it - and almost everyone in France would raise a toast to that. The French believe that if you have already opened that bottle of wine, you might as well just go ahead and finish all of it.
If France is the king, its right hand ought to be Paris - the cosmopolitan capital of France. In Paris, wine is not a drink, it is a way of life. A crisp Merlot. A mellow Pinot Noir. A wild white Sauvignon Blanc. A sophisticated Bordeaux - which is deep & dark & gets wise with age. These are all backbones of national identity for Paris as well as the rest of France.
---

---
The Sommeliers of Paris will tell you that with the tannins of French wine comes a trace of the terroir, and with the terroir comes the taste of tradition. In Paris, drinking wine is considered to be no less than art. According to the French, the art of enjoying the color and the aromas before sipping your wine is considered to be the perfect way to savor your wine.
If you are traveling to Paris, you ought to visit the wine tasting tours for a wholesome experience - because a trip to Paris is incomplete without its wine tastings. Here is a guide to some amazing wine tasting tours that will leave you craving for more.
Les caves du Louvre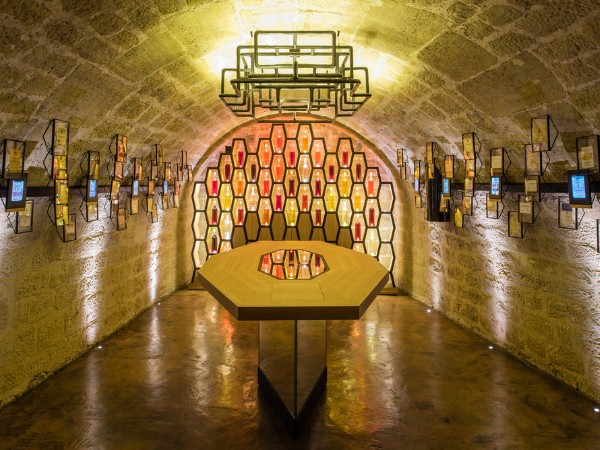 The Caves du Louvre is located in a former mansion of the sommelier to Louis XV. They have recently opened their doors to the public to offer an exciting experience. The tour begins by inviting visitors to approach the subject of wine in a sensory way. Five rooms in Caves du Louvre are spread over 600 m² each that appeals to a different sense. The first four rooms appeal to your smell, touch, sight, hearing. It is believed that provoking sensations are key to understanding wine. The fifth room appeals to the final sense at a wine tasting - Taste. The taste of the wine is discussed at the end of the tour, where visitors are invited to taste several wines. 'Les caves du Louvre' is a fascinating and instructive place to learn about French wine.
Promenade des Sens
Blending a cultural visit and some indulgent tastings, Promenade des Sens will take you on an unusual walk in Paris for 3-4 hours. The agency organizes a lavish journey for groups to the renowned wine merchants in the Saint-Germain-des-Prés district. The wine experts give insights during the wine and champagne tasting as well as other historic anecdotes about monuments in the district.
Bonus: in French as well as in English.
Dilettantes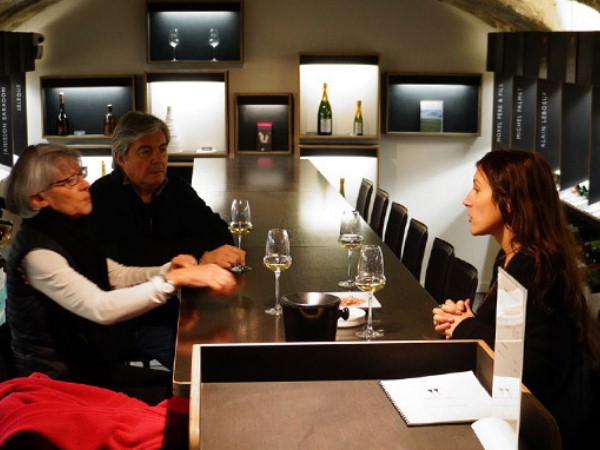 Dilettantes is a champagne cellar that provides you with fine champagne tastings. Located in the 6th arrondissement, the Champagne merchant has selected Champagnes from the vineyards of 25 high-quality winegrowers. The stone cellar hosts tastings and wine workshops in groups.
Ô Chateau
On an everyday basis, Ô Chateau provides wine tasting classes to enjoy and discover French wine. You get to learn how to taste and evaluate a wine with an expert sommelier plus you also get to discover the main regions and grapes in France and other tips for a fun and unique experience in Paris.
Le vin qui parle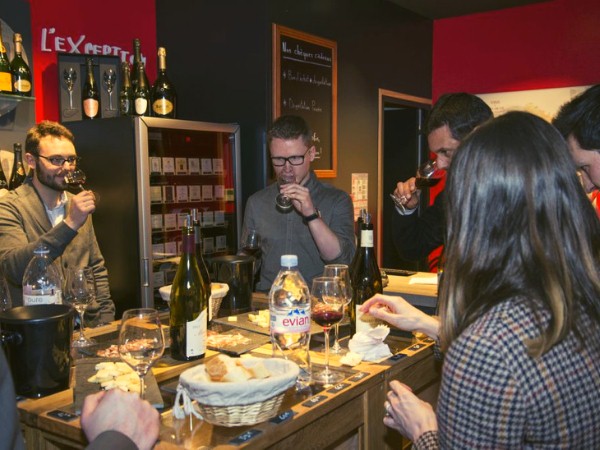 Le vin qui parle gives you an experience of lavish French wines. Whether you are a connoisseur or a complete beginner, Le vin qui parle lets you explore the treasure of French grape varieties in a relaxed and easily-accessible way. The store has three programs - introduction to wine tasting, open wine tastings & private party evenings. The offer on party evening begins from 10 people, where you can also invite an expert to your home for an evening.
Bonus: in French as well as in English.
Vino Club
Vino Club oenology courses give you in-depth knowledge about the French wines with tastings. The team will introduce you to the world of wine tasting in an original fun way, with humor and a lot of interactions. From learning how to taste the wine to discovering the grape varieties, along with the concept of aging and all the secrets behind the wine and food pairings - Vino Club will educate you on everything about wine. The oenological events by the Vino Club take place in a star hotel in the heart of Paris. They are usually accompanied by cheese or charcuterie to make the learning even more warm and friendly.
From beginning to wine tasting to exploring the wine day through oenological themes - choose a program that suits you the most.
Paris Wine Day Tours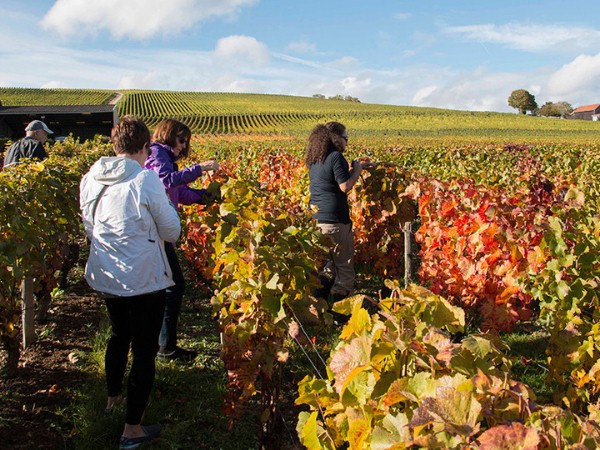 Paris Wine Day Tours offers you to take a day trip to the vineyards of the Loire Valley and Burgundy. The trip from Paris includes a visit to two vineyards, and several tastings of red, white and rosé wine from different grapes and appellations such as Sancerre, Pouilly-Fumé, and Coteaux du Giennois. Paris Wine Day Tours also includes a visit to a cheese factory, a local grocery store, and historical monuments.
Note: in English.
As Pliny the Elder (23-79 A.D.) said, "In vino veritas," (translation: in wine there is truth) - discover the truths about the French wines with these splendid wine tasting programs next time you are in Paris.