Getting Candid with Maja Alves, the Wine Buyer at Vinoteket.com
28/01/2021
International Wine Specialist, Maja Alves talks to the Paris Wine Cup about the impact of covid-19 on e-commerce & wine trends for 2021

Maja Alves has dedicated the past 24 years to the wine industry. She has been working for the biggest e-commerce in Sweden for the past 4 years - developing continuously a broader assortment and looking into the latest wine trends. Maja has obtained the sommelière & WSET III degree level. Living in Spain, France, and Germany and speaking five languages gave Maja a simplicity to understand the different wine cultures and terroir which made her become an international wine specialist.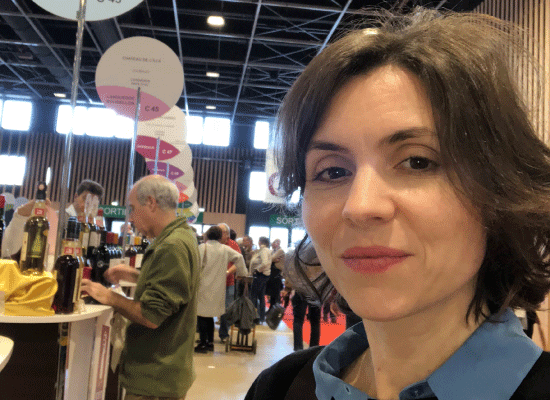 Maja Alves at a wine fair.
Tell us something about yourself.
My passion for wine began over 20 years ago while I was living in Spain. I was working for small wineries in the Priorat region. There I learned the difference between terroir and grape variety; I learned how to pair wines with foods; I developed many skills. I then lived and worked in France for almost 9 years. During this period, I gained greater insight into French culture and the country's relationship with wine. My diploma course as a sommelier and the WSET level 3 also gave me a greater understanding of the wine industry. Making good use of all this experience, I worked as a wine consultant in the off-trade market for several years. I have been the Head of the Purchasing Division at the Scandinavian online retailer VINOTEKET.COM for the last few years.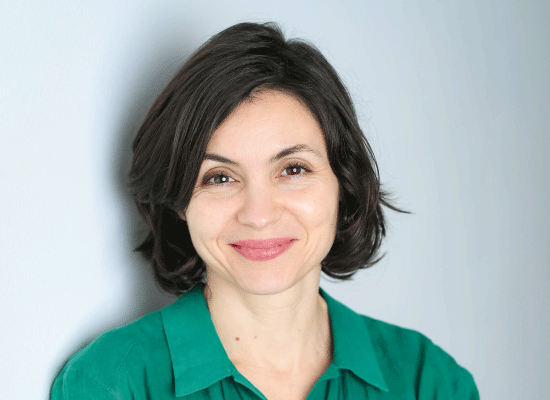 Maja Alves, International wine specialist.
Tell us about your day to day work and role.
My work, which varies greatly from day to day, involves identifying the best value wines which are the best suited to the market. I try to help our customers make the best discoveries and I try to expand on the story of the wine, its terroir, and the human experiences behind its production. I think that this makes the relationship between my customers and wineries unique.
[[relatedPurchasesItems-45]]
I work with the marketing team on a daily basis in order to make the best possible offer based on customer needs. From my network, I strive to find the best producers to meet our demands. I then plan the purchase, organize its shipment with my logistics team whilst coordinating with the warehouse.
My role is also to ensure that we always have the best selection of wine in stock to meet our customers' needs.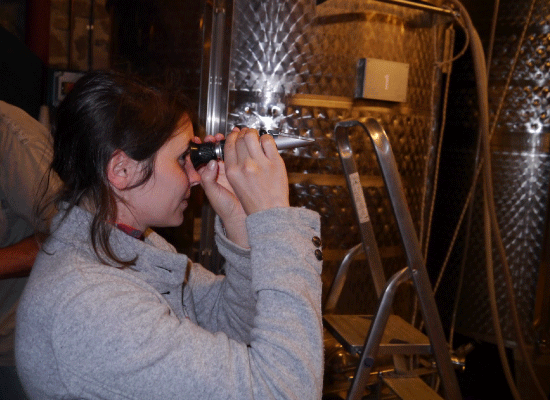 Maja Alves taking a deeper look.
How do you buy wine for vinoteket.se and what do you look for in a wine when buying?
The most important thing for me is that the wine has a story to tell which will express its terroir. A good wine grown in good soil and using a sustainable process of winemaking are important factors in my selection when it comes to buying wine in order to obtain the best quality.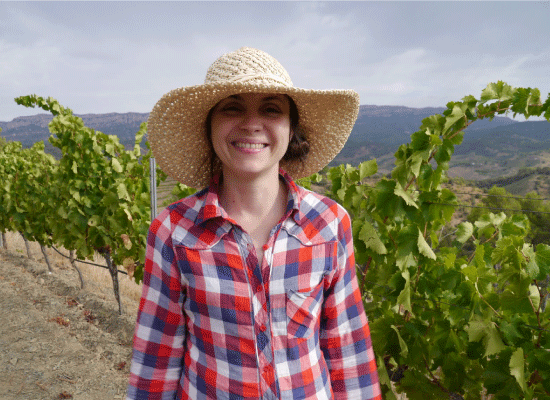 Maja exploring a vineyard.
What support programs work for your online website and wine clubs that winery partners can help you with?
We work very closely with the wineries in order to obtain all the latest news on wines and their assortments. We have the opportunity to tell the story of the winery and the wines, which makes it so easy for the customers to understand more about the wine. Complete tasting notes, food matches, and pictures of the bottle are some of the important factors we have to make known.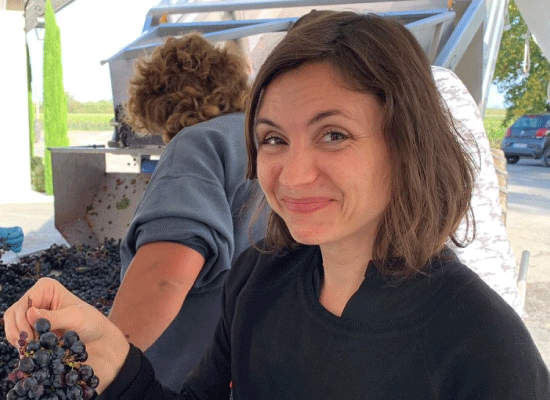 Maja attending the initial stages of winemaking.
Trends you see in 2021?
A steady trend among wine drinkers is to swap rich, sugary wines for lighter, low sugar, and fresher wines. This interest in low-sugar and low-sulfite wines increased in 2020 because when people consume more they want to feel good and maybe enjoy a light wine for lunch.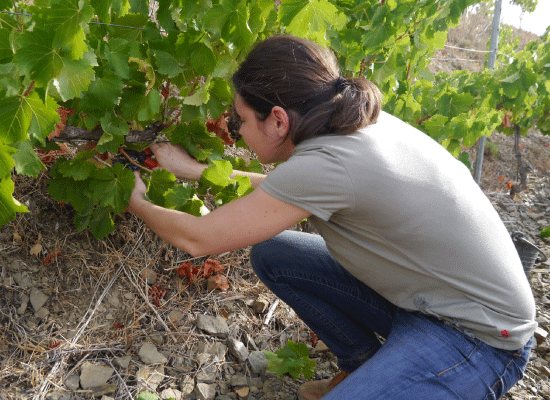 Maja enjoying the harvest season.
How was the world before covid-19 for you and your business and what has changed now?
Our working life has changed since covid-19 as we have adapted to new ways of building relationships and we have found different ways of cooperating with our winegrowers. E-commerce has increased due to the pandemic. Many wineries have made staff cutbacks and shipping companies are facing serious challenges too. This has put more pressure on us in our daily work. Thanks to strong relationships and close cooperation with our winegrowers and partners,2020 was a very strong year for us.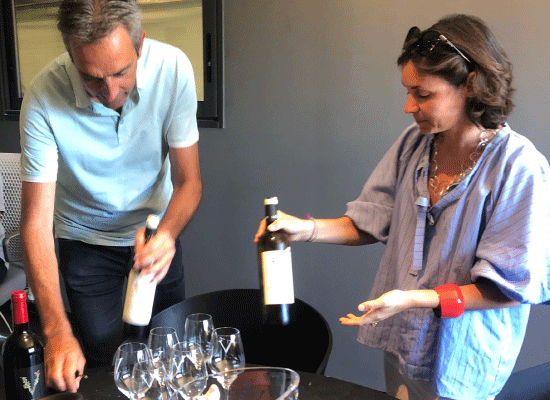 Maja Alves picking up some fine wines.
What has been the hardest part to manage during the lockdown and during covid?
Due to the situation, our winegrowers have reduced production and at the same time, our demand has increased. Finally, thanks to very good and close cooperation we have managed to satisfy our customers.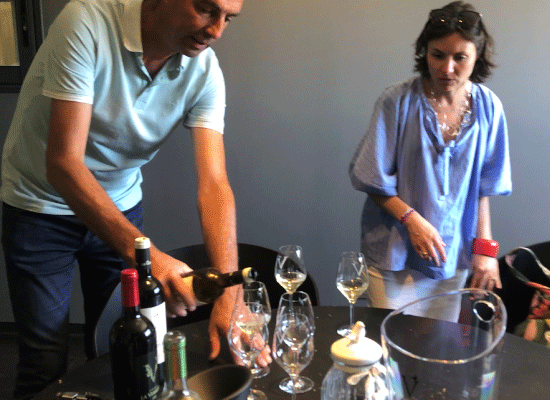 Maja Alves curating wines.
Tips for wineries looking to sell to businesses like yourself – online marketplaces, clubs?
It is important to get a unique story of the winery and wines. People today want good value wines that are produced using sustainable processes.