Wine & The City, New Paris Bottleshop in 11eme
01/12/2022
Opening this month in Paris' 11th arrondissement is poised to be something special. It will be the only one in the city today, specializing exclusively in foreign wines.

Wine & The City, a new bottle shop opening this month in Paris' 11th arrondissement, is poised to be something special. It will be the only one in the city today, specializing exclusively in foreign wines. Bringing together two passionate wine experts—Jules Lamon and Katja Schulze—the shop will offer an unparalleled selection of unusual and sought-after wines from around the world.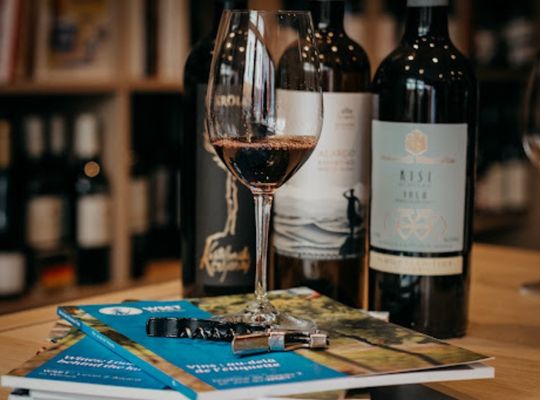 Image: Oenovino Paris and Wine & The City
Jules Lemon is a WSET Educator and Italian Wine Ambassador who founded Oenovino, an acclaimed wine school in Paris. Since its establishment, Oenevino has become known for teaching high-level wine courses to those with a passion for learning about wine, most notably the WSET program. Unlike other French programs, the WSET certificate programs require a deeper understanding of the world's wine styles and regions (not just French) in addition to systemic tasting skills training. By combining Oeonvino and Wine & The City, Jules hopes to bring a unique experience to Paris' wine lovers and professionals by offering both wine education and retail service under one roof.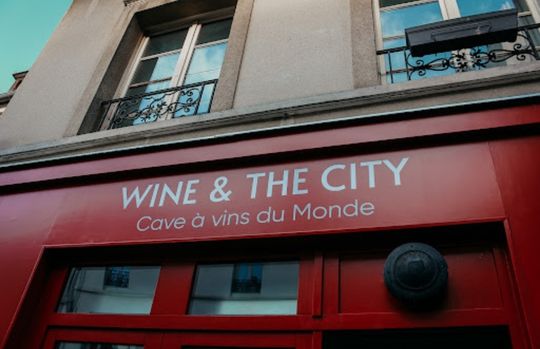 Image: Wine & The City
Image: Wine & The City, Katja Schulze
Katja Schulze is an equally passionate bottle shop professional and previous Sales Manager of one of the city's most famous shops that exclusively stocked foreign wines, Soif d'ailleurs. As a result, she has developed quite a following among Parisian wine lovers. Her exceptional palate and knowledge about rare wines coming from around the world will be a major asset for Wine & The City. She has a deep understanding of how best to source and market wine. Katja continues her work discovering new and exciting wines which help the team curate an ever-evolving selection at the shop.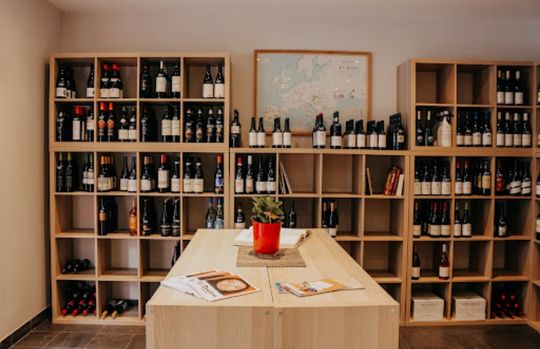 Originally from Hamburg, Katja came to France as a customer relations representative for the hotel industry but soon after made a professional shift into the wine world. It was at Soif d'ailleurs where she met Jules Lamon, a regular customer purchasing wines for WSET courses, and their professional relationship flourished to the point at which they decided to create something together. When asked about Wine in the City, Katja neatly summarized the project in a recent interview:
'We have chosen a positioning that allows us to have references in all types of viticulture: organic, biodynamic, natural, and conventional. In addition to this selection of wines from elsewhere and with a wide range of prices, we plan to organize events with thematic tastings, masterclasses, conferences, and work, tasting-meetings in the presence of the winemaker.'
ORIGINAL, FOR REFERENCE: Nous avons choisi un positionnement qui permet d'avoir des références dans tous les types de viticulture : bio, biodynamie, nature, conventionnel. En plus de cette sélection de vins d'ailleurs et dans une fourchette de prix assez large, nous prévoyons d'organiser des événements avec des dégustations thématiques, des masterclass, conférences, des afterwork, des dégustations-rencontres en présence du vigneron.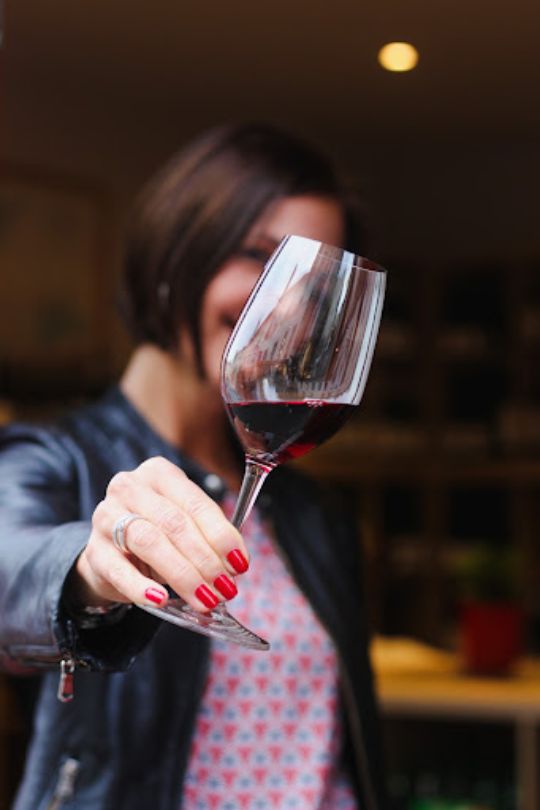 Image: Wine & The City, Katja Schulze
Wine & The City aims to place a particular focus on wines from less well-known producing countries, especially those in Eastern Europe such as Moldova, Romania, Slovenia, and even the birthplace of wine: Georgia. In the same interview mentioned above, Katja recollects a particular winemaker who had a real impact on her: a young Japanese man with vineyards near Mount Fuji, in the province of Yamanashi. She tasted a Muscat Bailey A, a cross between Muscat de Hambourg and Bailey (an American grape). In her own words:
'I fell in love with this wine made in the Burgundian style. It is complex, and fruity with floral notes, a beautiful length in the mouth, and a totally unexpected style. And I would dream of doing a vertical of Vega Sicilia.'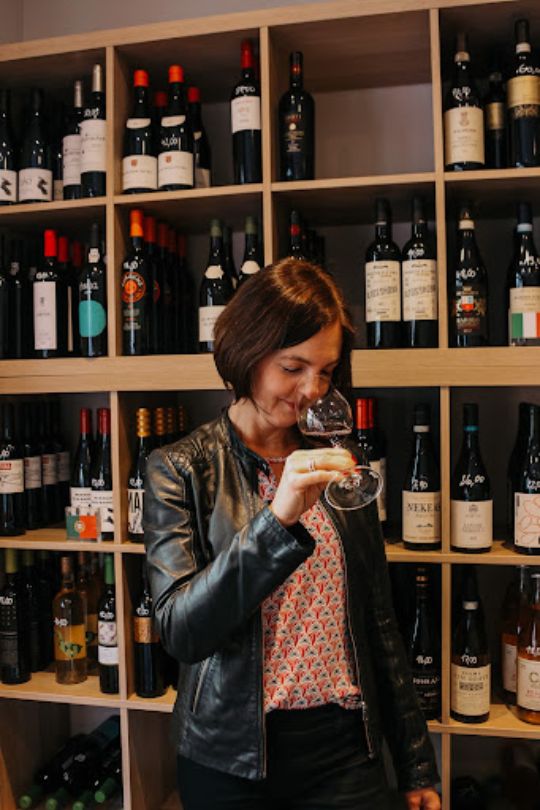 Image: Wine & The City, Katja Schulze photo by Emily Lester
ORIGINAL, FOR REFERENCE: Je suis tombée amoureuse de ce vin vinifié à la bourguignonne. Il est complexe, fruité avec des notes florales, d'une belle longueur en bouche et d'un style tout à fait inattendu. Et je rêverais de faire une verticale de Vega Sicilia.
Wine & The City hopes to become an invaluable asset for Parisian wine lovers and will be a unique addition to the city's thriving wine culture. With its exclusive selection of foreign wines and educational classes, it is sure to become a must-visit destination for those looking for something different. The shop already has several special tasting events planned, some of which will include meetings and greets with winemakers from around the world.
Wine & The City promises to be a one-of-a-kind experience with two passionate experts at the helm. Whether you are looking to buy a special bottle or learn more about wine, this new shop is sure to have something for everyone. Katja's German background and multilingualism add a cosmopolitan feel to the project, while Jules' courses being taught in both English and French increases its bilingual appeal, further adding value to Paris's international community. The shop will be a destination for people from all walks of life, whether they're locals, ex-pats, or travelers. What is so special about Wine in the City is that it is not just a shop offering excellent foreign wines, but a place for customers to learn about these wines and take their appreciation beyond taste and to a whole new level.
So, don't miss out, stop by Wine & The City and discover for yourself what sets it apart from the crowd!