2021 Wine Of The Year Goes To Porta da Ravessa Reserva
14/04/2021
Porta da Ravessa Reserva (white) from Portugal is 2021 Wine Of The Year. The wine secured 96 points and a double gold making it the top scorer at the 2021 Paris Wine Cup.

Adega de Redondo is a well-known wine producer in Portugal and worldwide, especially through the brand Porta da Ravessa, a name that has become a true ambassador for the quality and authenticity of Alentejo wines. But besides this flagship brand, Adega de Redondo produces a diversified set of references, positioned among the market leaders in different price segments. Anta da Serra, AR, Real Lavrador, Maré Viva, Latitude or Longitude, are some of the main ones, having obtained numerous distinctions in the national and international contest.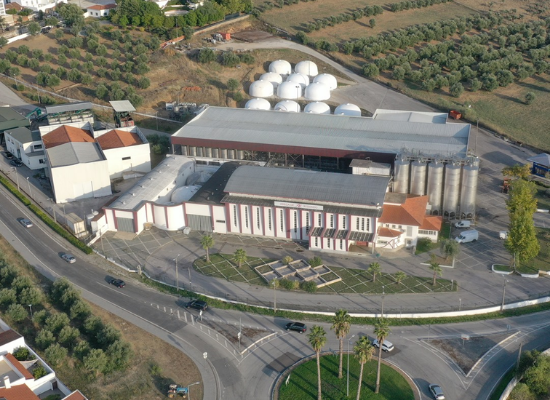 In an average year, the Adega de Redondo produces about twelve million liters of wine, 75% of which is red wine. Modern and well-equipped winemaking and bottling facilities allow the winery to take full advantage of the quality of the grapes received, under the supervision of winemaking director Mariana Cavaca.
Judges notes:
"This dry white wine has a clear and bright gold color with green shades. The noose recalls vanilla aromas that we can find also during the tasting. The attack is rich and sharpening, with a very pleasant bitter side that leads this balance. The acidity is very well melted as the alcohol. I would recommend this white with main dishes based on light meats, like pork with light juices".
"This wine presents aromas of lemon, peach with some bread dough and butter notes. The palate is rich and round with refreshing acidity. It is a good pairing with fish and white meat, both in the sauce."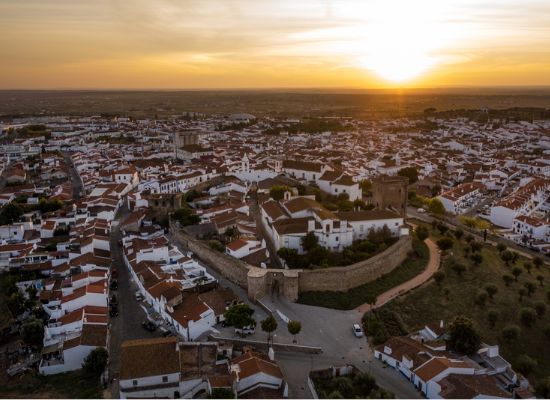 Other highlights:
Wine Of The Year: 2019 Porta da Ravessa Reserva, Portugal
Winery Of The Year: Adega Cooperativa de Redondo, Portugal
Best Wine by Quality: 2019 Porta da Ravessa Reserva, Portugal
Best Wine By Value: 2019 Chateau Barrail Tapon, France
Best Wine By Package: Porta da Ravessa Reserva, Portugal
Best In Show (Italy): 2017 Rosso 39
Best In Show (Moldova, Republic of): 2017 Negre
Best In Show (France): 2019 Chateau Barrail Tapon
Best In Show (Spain): 2016 Memorias Del Ramram Crianza
Best In Show (Australia): 2019 Hewitson Le Secateur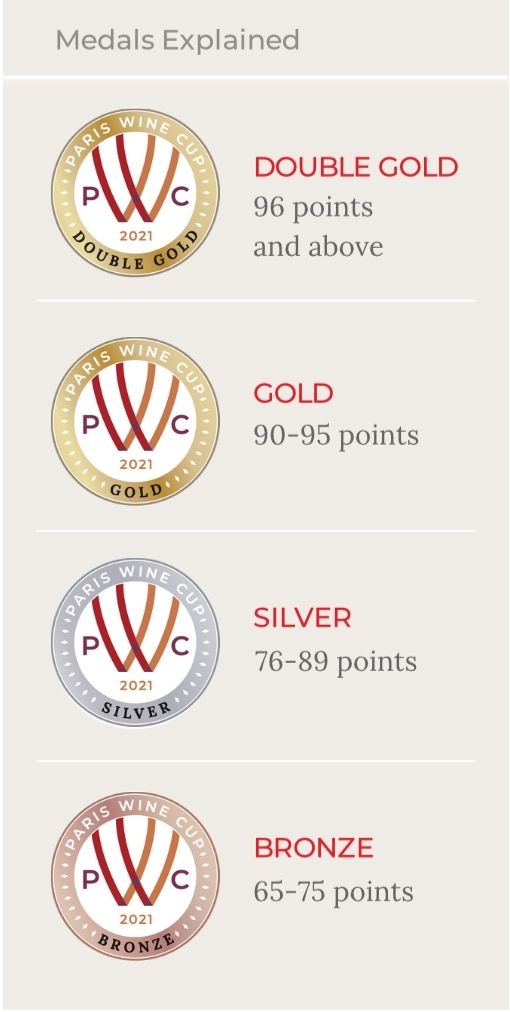 Click here to see the full results
The goal of this international wine competition that happened in Paris was to find wines that are enjoyable, easy to drink, and that provide value to European wine drinkers. Whereas other international wine competitions focus almost entirely on quality, the Paris Wine Cup takes a much more holistic view of the total wine experience, rewarding wines that also feature creative or innovative branding designed to appeal to specific types of wine drinkers.
Judging criteria
To win a Paris Wine Cup award you will need to score highly in all three areas of our judging criteria. You might have an outstanding quality wine, but if the price and packaging are not right, you will not be recognized by the Paris Wine Cup.
There is no point, for example, in having a 95 point wine if it does not look good or offer consumers great value for money. Those points mean it will remain highly respected within the trade, but it will also remain largely unsold on the shelf or languishing on a restaurant's wine list.
Scoring system
Paris Wine Cup judging formula:
Q (Quality Score) + Value Score (V) + Package Score (P) = Paris Wine Cup Score.
A separate weighted score will be given for each of the three parts of the judging process. The scores will be added up to give a final score from which individual prizes will be awarded.
Quality Score: will be marked out of 100
Value Score: will be marked out of 100
Package Score: will be marked out of 100
Double Gold: to receive a Double Gold medal you need to score 96 and above
Gold: to receive a Gold medal you need to score 90-95
Silver: you need to score between 76-89.
Bronze: you need to score between 65-75.
By taking a 360-degree view of the wine experience, the Paris Wine Cup will be able to spotlight the wines that consumers really want to buy and that provide a clear market value for the trade buyer.
"With the Paris Wine Cup, we really wanted to focus on marketable, consumer-driven wines that would have the best potential for success in a highly competitive wine market like France," said Sid Patel, Founder, and CEO of Beverage Trade Network, the organizers of the event.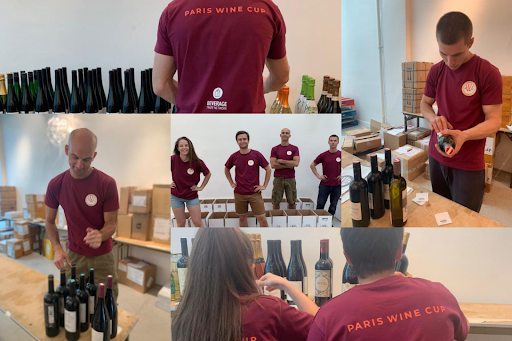 Judges consisted of trade buyers and industry professionals with direct responsibility for choosing which wines appear on retail shelves and restaurant wine lists. With their first-hand knowledge of which wines are most likely to resonate with future consumers, they can provide important insights throughout the judging process.
By combining these individual scores, it will be possible to come up with a final Paris Wine Cup score on the traditional 100-point scale.
About Beverage Trade Network
Beverage Trade Network (BTN) is a global media and B2B networking platform serving suppliers, buyers, and alcohol beverage professionals in the global wine, spirits, and beer industry. BTN also owns BevRoute, a magazine for importers and distributors, and runs a lineup of trade shows around the world, including USA Trade Tasting in New York; IBWSS UK in London; IBWSS USA in San Francisco; IBWSS China in Shanghai; and the London Wine Competition in London.
For more details on Beverage Trade Network, please see: www.beveragetradenetwork.com