Champagne Pointillart-Leroy L'Ode à la Joie Vintage 2011 Scores A Gold Medal
14/07/2020
Based on Quality, Value, and Packaging, the 2011 Champagne Pointillart-Leroy L'Ode à la Joie won a Gold Medal at the 2020 Paris Wine Cup

L'Ode à la joie is the poetic cuvée of Champagne Pointillart-Leroy. Reflection of the eternal friendship between André Leroy and Aloïs Felten during World War 2, L'Ode à la joie represents the union of Pinot Noir and Chardonnay in a vintage cuvée that evokes fraternity and love between mankind.
BLENDING 50 % made with Pinot Noir 50 % made with Chardonnay 100 % made with 2011 first pressing Partial malolactic fermentation Our vintage wine L'Ode à la joie, has a luminous, satiny and rather fluid hue, which is of strong pale-yellow in colour with lemonyellow highlights.
The first nose is subtle, candied and spicy and evokes notes of pear, grapes, quince, sweet almond, and black pepper. During the aeration, "L'Ode à la joie" reveals notes of honey, red fruits, plum and cooked apple.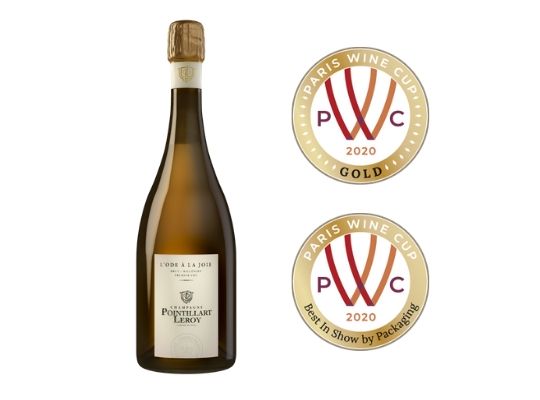 As the nose announced, the palate brings creamy, supple and fresh bubbles. It develops a fruity, pulpy and crunchy structure highlighted by the acidity of the lemon. The clay-sandy minerality shows cleanness, fruity volume, subtle saltiness and a long-lasting mouth. The dosage of the whole is made with care and creates a concentrated and fullbodied champagne that gives way to a full and spicy finish with character.
WINE AND FOOD PAIRING - Braised turbot fillet and nage of shells cooked with herbs, Grilled red mullet cooked with olive oil and shallot crispy, Foie gras in a chicken stock with sweet onions, Pigeon supreme and root-vegetables pot-au-feu
DOSAGE Dosage made from a 5 g/l homemade liqueur
AVAILABLE IN Bottle – 75 cl
Descendance is the emblematic cuvée of Champagne Pointillart Leroy. It is the image of the generations of passionate winegrowers that succeeded each other to create this Blanc de Noirs cuvée made entirely with black grapes, that is the reflection of the Premier Cru terroir of Écueil.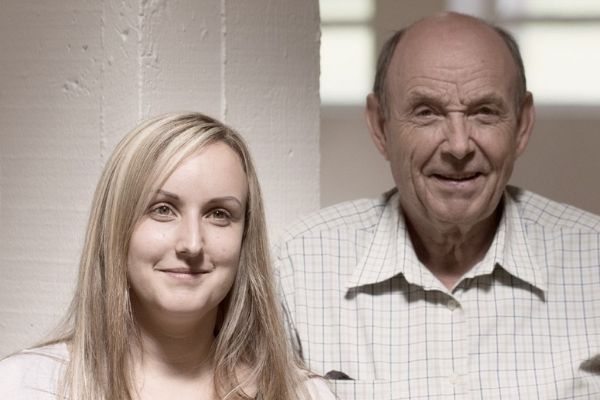 In picture Juliette and Jean-Louis.
Juliette changed of direction in 2009 and began a professional certificate of Agricultural Farm Manager at the very famous wine school of Avize. This programme is initially made in two years but she decided to go with giant strides and to complete it in one single year. Once she obtained the diploma, the young woman joined her father in the family farm. First of all, she worked as Jean-Louis's wise assistant. Her father learned her the job in the field, to be able, one day, to take over the estate. This duo has worked in perfect harmony for few years. In 2012, Jean-Louis gave his daughter the opportunity to take the helm of the House. Juliette accepted the challenge without any hesitation. It was a beautiful reward for her parents. Jacqueline and Jean-Louis know it well: great stories are never written alone.
About Paris Wine Cup
The Paris Wine Cup aims to recognize, reward and promote wine brands that have successfully been created to identify with and target a specific wine drinker. For any wine brand to earn its place on a retailer's shelf or a restaurant's wine list - and then vitally stay there - they need to be marketable and consumer driven and not just produced in the general hope it can find enough people willing to sell and buy it.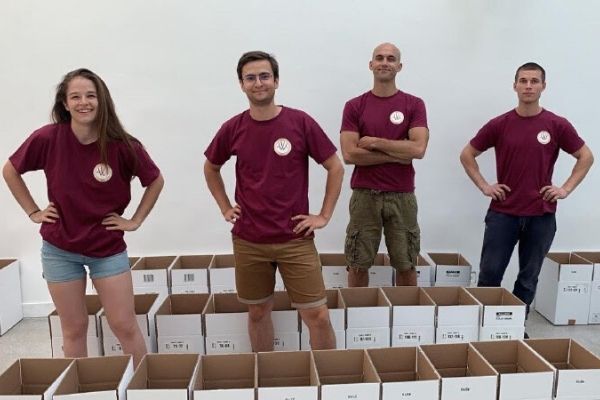 ---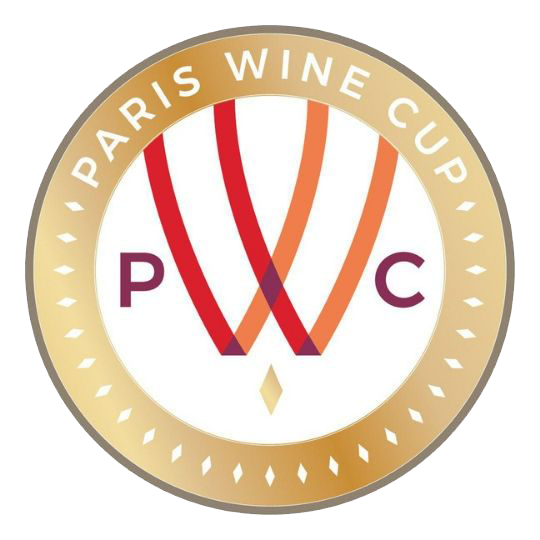 Paris Wine Cup will be assessed and judged by a leading panel of top-level wine buyers with current direct commercial buying responsibility. Or wine consultants and experts who are also directly involved in the development of new wine brands or buying wine for commercial resale.
Put your wines in front of them and get rated by Value, Quality, and Package.
Deadline For Submission Is Approaching Fast.
Leading wine brands from around the world now have an opportunity to grow their business and gain the attention of wine buyers, wine directors and influencers globally via the Beverage Trade Network Community.
Submit your wines in the 2021 Paris Wine Cup.