Monopole Mother Vine - Australian Wine Of The Year
12/07/2020
2016 Monopole Mother Vine Shiraz - Winner of Best Wine From Australia and Best Wine By Quality at the 2020 Paris Wine Cup

2016 Monopole Mother Vine Shiraz - Winner of Best Wine From Australia and Best Wine By Quality at the 2020 Paris Wine Cup
This Monopole vineyard is exclusively owned and controlled by Hewitson. It is a Sélection Clonale from one ancient surviving Shiraz vine planted in 1853 and resurrecting an ancient clone of pre-Phylloxera Shiraz. Rich black fruits with floral notes. Intense mulberry and raspberry, chocolate and seamlessly integrated tannins.
The Australian wine of the year is made by Hewitson Winery.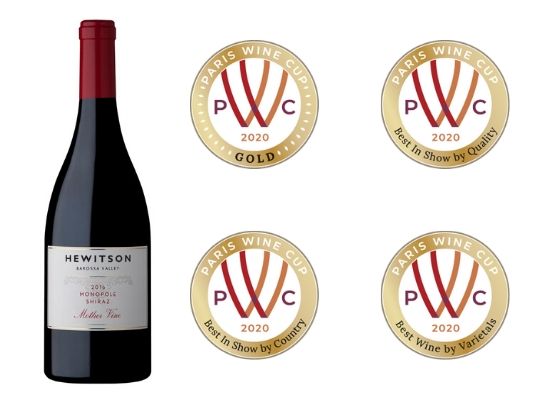 Established in 1998 Hewitson winery is situated in the heart of the Barossa Valley on the historic Seppeltsfield Road and boasts some of the oldest vines in the world. Our fruit is sourced from historic, dry-grown vineyards in the Barossa Valley and also from single site vineyards in Eden Valley, McLaren Vale and the Adelaide Hills. At Hewitson, we believe great wines are an expression of the soils they are grown in and the season they grow. Through knowledge and experience we strive for balance, structure, concentration, power and breeding. Proudly, through solar energy, water recycling and encouraging natural biodiversity, Hewitson brings these wines to your table environmentally sustainable.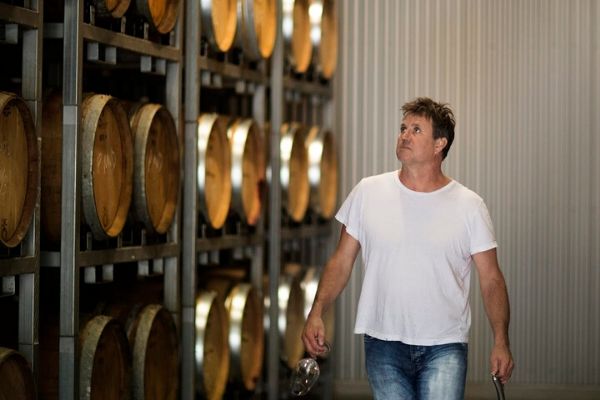 DEAN
Dean completed his winemaking degree at Australia's world-famous Roseworthy Agricultural College in 1986. He then spent a decade "getting his hands dirty" in one of Australia's leading wineries.
It was time to "hit the road".
Dean travelled throughout France, working vintages and visiting regions including Bordeaux, Burgundy, Champagne, Beaujolais, The Rhone and Provence. All this "old world" experience gained was not enough to quench Dean's appetite to learn more.
Dean then travelled to California to study at the renowned UC Davis, California, completing his Masters in Winemaking and at the same time immersing himself in the wines of Santa Barbara, Napa Valley, Sonoma Valley, Monterey, Oregon and Washington State.
Now he spends his days overseeing the winery and production and developing export and domestic markets …and often found "throwing a snag" on the barbecue for the winery team.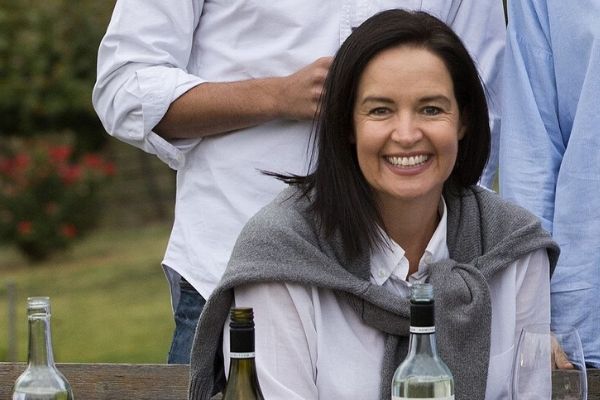 LOU
The ever stylish and smiling Lou is the backbone of Hewitson, always lending support, advice and managing the always challenging diary of family commitments for Dean.
Hewitson's vineyards are spread throughout the renowned wine regions of South Australia, including the Barossa Valley, McLaren Vale and the Adelaide Hills. The heart of our winemaking is however always within the Barossa, as we produce all of our wine from our Seppeltsfield Road facilities.
BAROSSA VALLEY
Nestled in the heart of South Australia's famous Barossa Valley lays Hewitson's Old Garden, an ancient vineyard of Mourvèdre planted in 1853 by Friedrich Koch. Old Garden has seen the entire history of Australia's wine industry evolve around it. Having survived floods, fires, famines and the worldwide spread of Phylloxera in the late 1800s, this oldest-known surviving planting of Mourvèdre recently celebrated its 160th Birthday.
Eight rows of this rare and unique planting remain to this day at Rowland Flat and produce winemaker Dean Hewitson's much-lauded single-vineyard table wine bearing the Old Garden name. He recognised the potential of these ancient dry-grown vines back in 1998, which until then had only been used to make fortified wines, blended table wine and sparkling wine.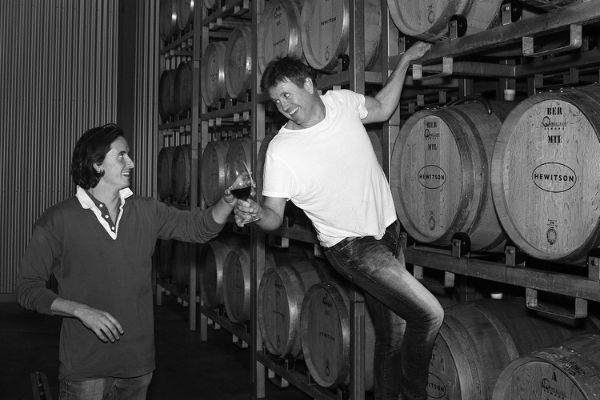 About Paris Wine Cup
The Paris Wine Cup aims to recognize, reward and promote wine brands that have successfully been created to identify with and target a specific wine drinker. For any wine brand to earn its place on a retailer's shelf or a restaurant's wine list - and then vitally stay there - they need to be marketable and consumer driven and not just produced in the general hope it can find enough people willing to sell and buy it.
That is why the Paris Wine Cup is different. It will single out and shine the spotlight on those wine brands that consumers really want to buy and have a clear market value for trade buyers.
The competition follows strict rules concerning its organization, criteria, Judging, and Results.
A competition that will judge wines in three key areas:
-> Their quality.
-> Their value for money.
-> What they look like.
To be an award winner you will need to have a top quality wine, that offers both the trade and the consumer great value for money, and you will need to look good and truly stand out on the shelf and on the back bar.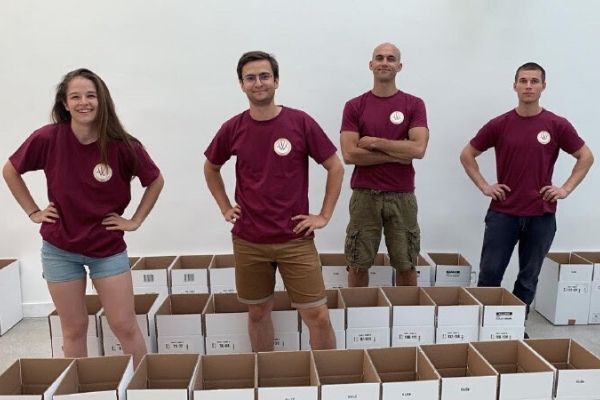 ---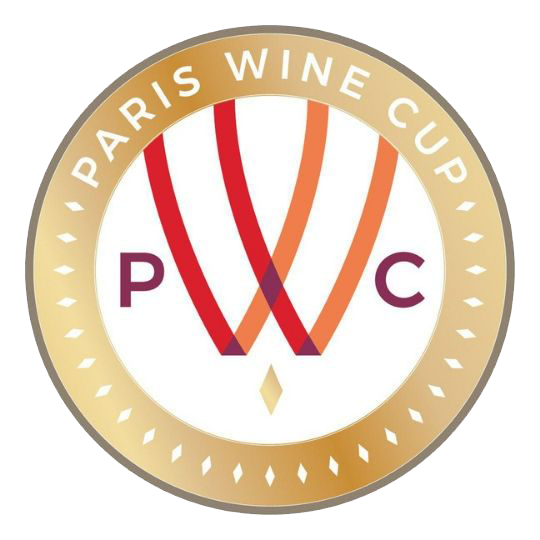 Paris Wine Cup will be assessed and judged by a leading panel of top-level wine buyers with current direct commercial buying responsibility. Or wine consultants and experts who are also directly involved in the development of new wine brands or buying wine for commercial resale.
Put your wines in front of them and get rated by Value, Quality, and Package.
Deadline For Submission Is Approaching Fast.
Leading wine brands from around the world now have an opportunity to grow their business and gain the attention of wine buyers, wine directors and influencers globally via the Beverage Trade Network Community.
Submit your wines in the 2021 Paris Wine Cup.