Rosso 39 wins three medals at 2021 Paris Wine Cup
09/09/2021
Rosso 39 by Borgeverde wins three medals at Paris Wine Cup.

Rosso 39 won three medals at the recently held Paris Wine Cup 2021.

The Borgoverde Soc Agricola winery which produces this wine hails from the small commune of San Biagio di Callalta in the province of Treviso, Veneto, north-eastern Italy. This place is also famous for being the birthplace of the famous french designer Pierre Cardin.

Rosso 39 won the "Best in Show by Country" , "Best in Show by Varietal", and the "Gold Medal" with 94 points.
About the Winery:
Borgoverde was born 60 years ago from the ancestral passion of four generations, with values deep rooted in the love and respect for the earth, not afraid to step into a healthier and more progressive future. Borgoverde thus became a place where the history and tradition of wine is told, and can be seen in the use of masonry vessels, which hold their customs and folklore tales.

The culture of winemaking can be seen through the architecture of Borgoverde; historic yet charming and functional.For 60 years, Borgoverde has been telling a tale of tradition. The tradition that unites the land with its fruits, picked with care and passion to the rhythm of nature, only when they are ready to rest in their pitchers, which embellish the hallways of the company with a rich history of reliability and sustainability.

Earth, roots, vineyards, grapes… a movement of words which take you to the thought of maternity and life, that from which the wine is born. Their wine is the result of hard work and tenacity, and respect for the cycle of life and nature.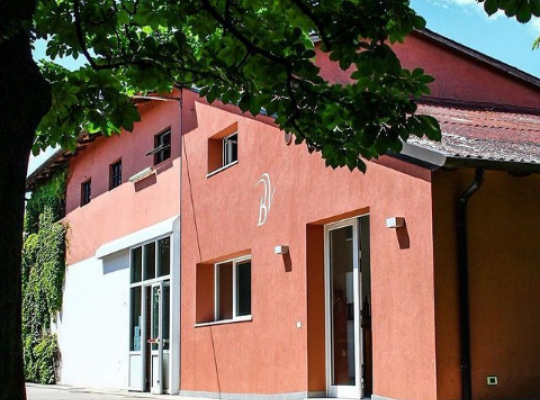 The Award Winning Wine : ROSSO 39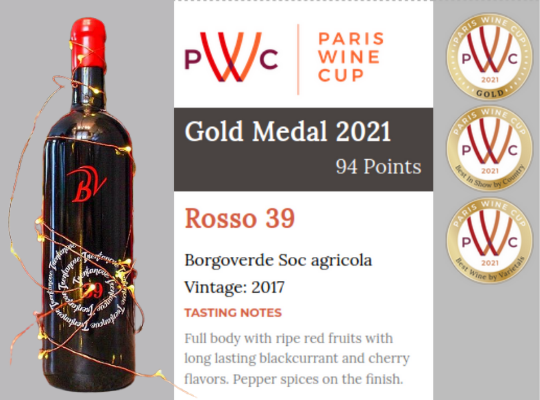 The wine comes with an alcohol content of 13% ABV and the varieties of grapes which are used in production are Cabernet Sauvignon , Cabernet Franc and Raboso. The grape production is done in the Province of Treviso.
Rosso 39 is vinified in concrete tanks with some selected yeasts with 7-10 days of maceration. Ageing Oak barriques are used for refinement for a period od 6-8 months followed by another 8 months in concrete tanks. The wine is then bottled and aged for another 12 months to be distributed for the consumers.