SIRESOL - Wins The Best Italian Wine At 2020 Paris Wine Cup
13/07/2020
Siresol 2015 has been awarded a Gold Medal and 94 Points by the judges at the 2020 Paris Wine Cup which recently took place in Paris, France.

Siresol 2015 has been awarded a Gold Medal and 94 Points by the judges at the 2020 Paris Wine Cup which recently took place in Paris, France.
WINE AND THE SENSES
This is a ruby-red wine with deep garnet hues. Its variegated aroma is spiced with hints of vanilla and cherry. The round, full-bodied flavor culminates on a lightly spicy note.
TERROIR
The terrain lies in the hill country near Verona, between 100 and 350 meters above sea level. It is clay-rich with limestone patches. The cultivation system demands a double Veronese pergola. The plants are between 20 and 25 years old. Plant density is 2,700 vines per hectare, yielding 60 hectoliters per hectare.
FOOD MATES
In pleasing elegance, Siresol Red accompanies any type of red meat, whether braised or roasted. It goes well with aged cheeses. Serve at a temperature of 16-18° C.
ACIDITY
5,6 gr./l.
LONGEVITY
6-8 years
GRAPE VARIETY
Corvina, Rondinella, Oseleta, Croatina, Cabernet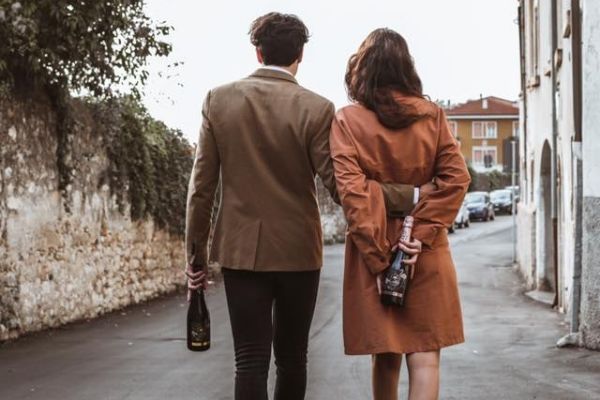 WINE-MAKING
Grapes are hand-harvested at the end of September. The grapes are dried for 60 days in order to gain high concentration. After stemming, they are softly pressed. Fermentation temperature is 25°. Maceration lasts for 10 days, with programmed punching 3 times daily. Once Malolactic fermentation is completed, the wine is aged in wooden barrels for a minimum of 2 years, one part in a large 50 hL barrels of Slavonian oak and the other part in 2.25 hL French oak barrels worked in different toasts.
This wine is made by Jako wines. Their vineyards are…
OLTREPÒ PAVESE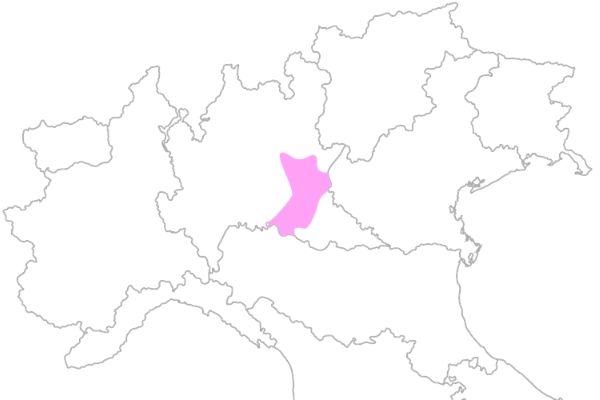 Oltrepo' Pavese is a hilly territory of unspoiled beauty. For centuries, elements in its clay-and-limestone soil have combined to create the finest grapevines. Their quality was recognized even in pre-Roman times, as attested by Pliny, Strabo and Virgil. Located in Lombardy, it owes its name to its peculiar position south of the Po River and merging with the northern Appenines. The area vaunts outstanding traditions and cultures, influenced by sea, mountan and plain. It alone produces more than 70% of DOCcertified wines.
VALPOLICELLA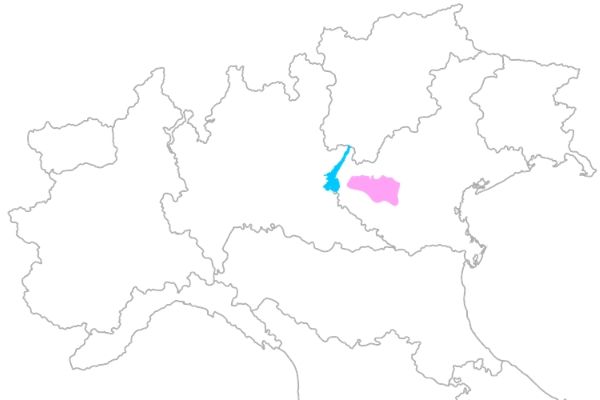 Valpolicella is one of the most prestigious areas in the Italian wine-producing panorama. Its very name, deriving from val polis cellae, "valley of many wine cellars", points to its rich, ancient enological activity. Situated to the north of Verona, it borders on Lake Garda, protected on the north by the Lessini mountains.
Nearly everywhere, its enchanting hill country is dominated by vineyards. The unique traits of its terroir form the foundation for its wines'uniqueness.
PROVINCIA DI VERONA
The Province of Verona is a land of ancient vineyards and wines. Here, down through the centuries, growers have managed to preserve the native grapevines, guaranteeing the stable excellence of its wines. A rich, variegated terroir derived from glacial deposits lends the grapevines peculiar characteristics which ensure unique results in appearance, aroma and taste. Our facilities are located a few kilometers south of Lake Garda, in a mild climate zone cradling a high-quality, varied expanse of vineyards.
About Paris Wine Cup
The Paris Wine Cup aims to recognize, reward and promote wine brands that have successfully been created to identify with and target a specific wine drinker. For any wine brand to earn its place on a retailer's shelf or a restaurant's wine list - and then vitally stay there - they need to be marketable and consumer driven and not just produced in the general hope it can find enough people willing to sell and buy it.
That is why the Paris Wine Cup is different. It will single out and shine the spotlight on those wine brands that consumers really want to buy and have a clear market value for trade buyers.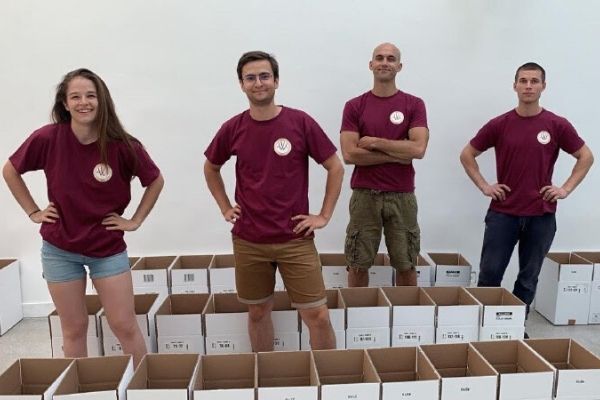 The competition follows strict rules concerning its organization, criteria, Judging, and Results.
A competition that will judge wines in three key areas:
Their quality.
Their value for money.
What they look like.
To be an award winner you will need to have a top quality wine, that offers both the trade and the consumer great value for money, and you will need to look good and truly stand out on the shelf and on the back bar.
---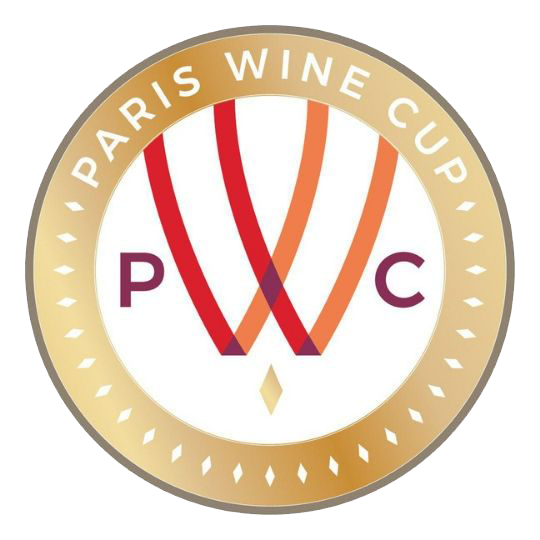 Paris Wine Cup will be assessed and judged by a leading panel of top-level wine buyers with current direct commercial buying responsibility. Or wine consultants and experts who are also directly involved in the development of new wine brands or buying wine for commercial resale.
Put your wines in front of them and get rated by Value, Quality, and Package.
Deadline For Submission Is Approaching Fast.
Leading wine brands from around the world now have an opportunity to grow their business and gain the attention of wine buyers, wine directors and influencers globally via the Beverage Trade Network Community.
Submit your wines in the 2021 Paris Wine Cup.