Entering The French On-Trade Wine Market
23/10/2019
Enter the ever-booming french on-trade wine market.

Along with being known for their coffee, the Eiffel Tower, cheese, impeccable baguettes, beautiful streets, and the power to make people fall in love, France is also widely known for its wine. Not only the wine it produces but also the tradition of drinking wine on a daily basis, with almost every meal.
The French wine market is a rather large one, without a doubt. According to Business France, France consumes over 30 million hectolitres of wine every year, making it one of the world's largest wine consuming countries alongside the United States and Italy.
---

---
So yes, the French are widely known for drinking wine. And it's not only locals drinking wine that increases the wine consumption in the country, but the amount of tourism that France receives throughout the year aids in increasing wine consumption as well.
You can't go to France and not enjoy a glass of wine. It's almost like committing a sin, except not really.
With high rate of wine consumption in France, there's always a place for a new wine to find its spot in the wine drinking country. However, finding a spot on the shelves of retail chains in france, or getting on a restaurant's/bar's wine list can be a tough task - however, it's not impossible.
Before you go ahead and enter into the French on-trade wine market, you should know about the quality classification system.
French System of Quality Classification
Before finding a way to enter the on-trade wine market in France, there's one major thing you need to know which is 'The French System Of Quality Classification'
Wines and wine labels in France are controlled by a wine classification system known as Appellation d'Origine Protégée (AOP). AOP was first developed by Baron Pierre Le Roy in 1936. Baron also founded the regulatory board for wine in France (INAO).
AOP is a hierarchical system of rules and regulations that help determine where the wines are produced, what they are made of, and their level of quality.
There are 3 main ways of classifying a wine according to the French system:
AOP - This mainly means that the wine came from a specific region which can be a large area, or specific area. In English, AOP is known as PDO (Protected Designation of Origin). Each region has its own rules for grapes that are allowed, growing conditions, and minimum quality.

IGP (Indication Geographique Protégée)/ Vins De Pays(VDP) - An IGP is a larger area with less regulations than AOP. IGP wines are usually labeled with the grape varieties and IGP zone. Vins De Pays is the Pre-EU version of IGP, therefore you might come across wines labeled with Vins De Pays. In English, IGP is known as PGI (Protected Geographical Indication)

Vins De France - This is the most basic classification and quality check. Wines with 'Vins De France' can be originated from anywhere across France. These are usually labeled by grape variety.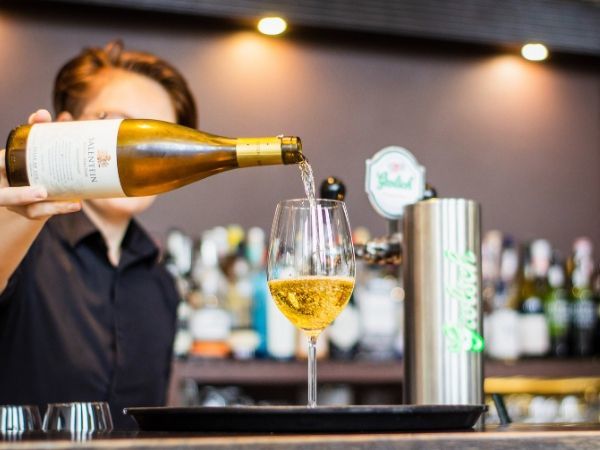 How to enter the French on-trade wine market
Finding your place in the French on-trade wine market is what you can classify as a homerun. Imagine your wine being on retail shelves, bars, restaurants in a country where drinking wine is as good as drinking water.
Here are a few tips that will help you when entering the French on-trade wine market.
1. Find out consumer habits
The first step in making your wine find its place in the French on-trade wine market is doing your market research. Find out what the current market is drinking, find out what the future trends for wines might be. Is there going to be monopoly over red wines? Or whites? Or rose? Basically, just do your research and find out what consumers are drinking, and where they're picking those wines from. This will make it easier for you to decide which wine you want to get into the market, at what price point, and who you're going to be targeting.
2. Finding your place in the market
Decide where you want your wine to be before picking who you're going to pitch to, or picking your distributor. Do you want your wine to be on retail racks? Or are you looking to be just in restaurants and bars? Or how about both? Once you've decided where you want your wine to be that's when you will be able to decide the perfect importer or distributor for yourself. You wouldn't want to pick a distributor who only supplies to restaurants while you want to be on retail shelves. And if you want to be everywhere, then you need to find a distributor that is present on all platforms. Once you know where you're looking to be in the market, you'll also know how to pitch for the same.
3. Entering competitions
One great way to get on-trade professionals to notice your wine and to find your way into the on-trade market is entering wine competitions. Wine competitions like Paris Wine Cup and Challenge International du Vin are usually judged by on-trade wine industry professionals, and it's one of the best ways to get your wine noticed by professionals.
---
To enter the French on-trade wine market, get your wines assessed by top level wine industry professionals of France at Paris Wine Cup. Click Here to enter your wines.
---
Think of it this way, a restaurant owner, a sommelier, a bartender, or a retail wine buyer is tasting your wine in a closed setting. They know what their customers like, they know what will sell in their establishment - and if your wine is what catches their eye, then there's nothing stopping them from having your wine on their shelves, or bars.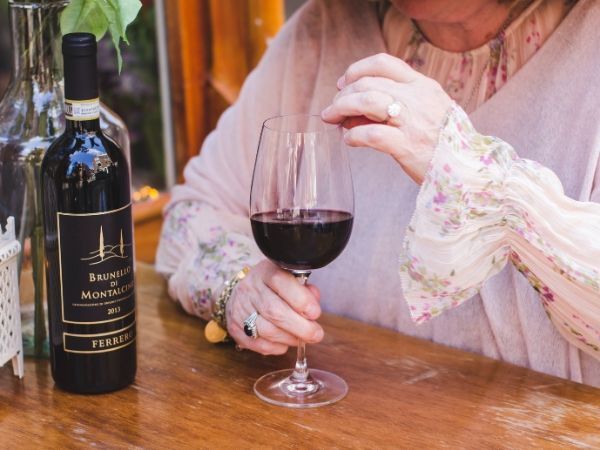 4. Create a buzz within consumer
Before a bar, restaurant, or supermarket picks your wine to be a part of their portfolio, the first thing they think about is if the consumer is going to go for it. In the end, the consumer is the end target, and if the consumer isn't going to like your wine then no one is going to stock it.
In this day and age of digital media, creating a buzz within consumers is easier than you think it is. Start digital marketing for your wine and bring it to the attention of consumers. You can also hold wine tastings for consumers to come and taste your wine. This way, the demand for your wine will increase within consumers - and if everyone is asking for your wine, then all bars, wine stores, supermarkets, restaurants are going to want to stock your wine.
5. Find a way to increase social and economical impact
With social issues like sustainability taking off, you need to show that your wine is making an impact on the same. If you have an organic wine, that is produced with minimal waste - then you've hit a homerun. Offer good deals to merchants so that they can't say no. Make sure your wine is making a social impact within consumers and on-trade professionals, and the deals you offer should be beneficial to both you and the restaurant, bar, supermarkets you're pitching to.
By hitting all the right spots in deals, reaching out to the end consumer, and finding your place in the market - entering the French on-trade wine market will be smoother than you imagined it to be.
---
Want to know what French buyers are really looking for? Click Here