How Packaging Can Refresh Your Wine Brand Successfully
08/10/2019
Make your wine brand stand out from the crowd by following these tips.

When deciding which wine to select from a retail shelf, packaging and labeling can play a surprisingly important role in the wine purchase decision. The goal, of course, is to have your wine brand stand out from the crowd and compel the average consumer to select your bottle from the shelf. That's easier said than done, of course, because the average wine store might have 1,000 or more wine bottles to choose from, and consumers will often make up their mind about which bottle to select in just a few seconds. The good news, though, is that there are very industry-wide best practices about packaging that can refresh your wine brand and ensure that it stands out from the crowd.
---

---
Label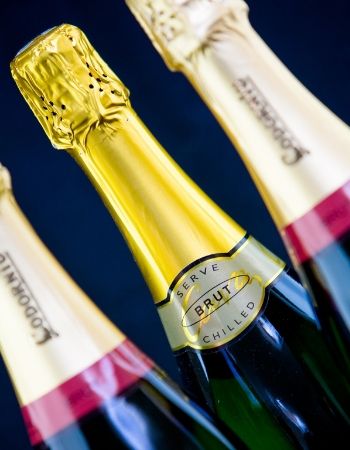 The centerpiece of any wine bottle packaging is the label. Especially if your winery is new or unfamiliar in the mind of the consumer, the label can play a very important part in forming the right brand associations. With the right choice of fonts, colors, and images, you can help to convey whether your wine brand is upscale and sophisticated or casual and fun.
As a rule of thumb, if you are looking to convey a premium or upscale image, then a minimalist label design works best. Moreover, most wine consumers associate cream and white-colored labels with more sophisticated flavors and high-end vintages. Color, too, plays a role, because the presence of too many bright colors or hues will signal to the consumer that your wine is inexpensive. Louder, more colorful labels are generally associated with the "Under $10" wine. This might be great if you are looking to appeal to younger millennial wine drinkers, but might be an unnecessary burden if you are looking to position your wine as a premium $20+ brand.
---
Understand the impact of Brexit on the French wine market.
---
Don't forget, too, about the quality of the label paper that you are using. If your wine is best served chilled, there's a good chance that it will eventually end up in an ice bucket. The lower-quality paper will curl or wrinkle. That might seem like a minor issue, but for a wine consumer who has just purchased a $20 bottle of wine, that will work against the "premium" image you are trying to convey.
Bottles and corks
The shape and color of your bottle can also play a role in the overall brand perception of your wine. As wine branding experts will tell you, you should always choose the shape of your bottle first, and then design the label. This ensures that there is a perfect fit every time a label is applied. And, just as in the case of the label, there are subtle associations that many consumers have when it comes to bottles and closures. In terms of weight, a heavier bottle is perceived as being more upscale. In terms of closures, natural cork is viewed as being the premium option of choice, while screwcaps are seen as being for young, fresh or fruit-forward wines. Synthetic corks are great for wines that have been aged in oak. In the case of Chardonnay, for example, a wine consumer is more likely to associate your Chardonnay with heavily-oaked varieties if there is a synthetic cork rather than a screwtop.
Brand stories and wine bottle aesthetics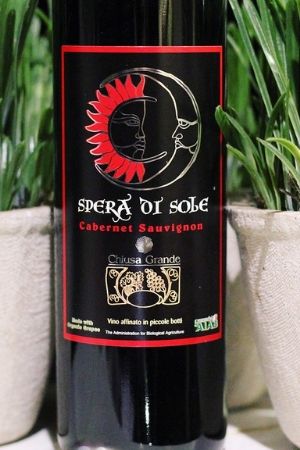 In recent years, wine consumers have started to think in terms of "wine brands." For them, a wine brand is really no different from any other brand they might encounter in the supermarket. Thus, it's perhaps no surprise that wineries are becoming a lot more creative about telling their brand story right on the label. Remember when the classic wine label featured a chateau? Those days are long over, especially since many wine brands want to be perceived as everyday, highly drinkable wines rather than "special occasion" wines. Yellow Tail pioneered the whole idea of making wine labels convey a certain brand image with its so-called "critter labels" (kangaroos, penguins, koalas), and from there, creativity as to what can go on a wine label has really blossomed.
Moreover, given the popularity of private label wines, there is much greater flexibility in creating unique brand stories that appeal to a very specific demographic. The classic case of telling a brand story right on the bottle is 19 Crimes, the phenomenally successful Australian private label wine brand from Treasury Wine Estates. Each bottle features a sad-looking criminal or convict, and the overall brand story is that 19 Crimes is celebrating the British prisoners and outlaws who helped to found Australia. In terms of brand positioning, the brand is designed to appeal to younger wine drinkers who perceive themselves to be "rogues" or "outlaws."
---
Hire the top talent for your winery to grow your wine brand. Here is how.
---
Beyond the bottle: cans and boxes
If there is one packaging trend today that has the potential to disrupt the market, it's the embrace of canned wine. The first canned wines, appearing in aluminum cans rather than glass bottles, were obviously lower-end, younger wines, and for that reason, were largely ignored by the premium end of the market. But canned wines – especially given the Rosé trend – are having a real moment right now. Younger wine drinkers like the fact that cans are convenient to carry with them and are completely recyclable. Moreover, aluminum cans open up the possibility for brighter, funkier branding than what might be possible on a white or cream-colored label. And premium winemakers are now experimenting with canned wines. It's no longer unusual for a wine publication like Food & Wine to feature a story on "The Best Canned Wines" or for Wine Spectator to feature a story on "Top-Rated Wines in Cans and Boxes."
Don't be afraid to break all the rules
Finally, one good piece of marketing advice is: Don't be afraid to break all the rules. It's perfectly OK to have a premium wine with a screwcap or to feature a fun, colorful theme for your premium wine (such as the Freakshow wines from Michael David Winery, all of them priced at $18 and over). Remember, when 19 Crimes showed up in the marketplace, nobody expected it to become a bestselling wine.
In order to refresh your brand, packaging can play a very important role. The starting point is the label, but there are plenty of other ways to differentiate your packaging as well. Now that consumers expect wine brands to resonate with them and to tell a story, they are much more aware of efforts by wineries and winemakers to make wines specially designed for them.
---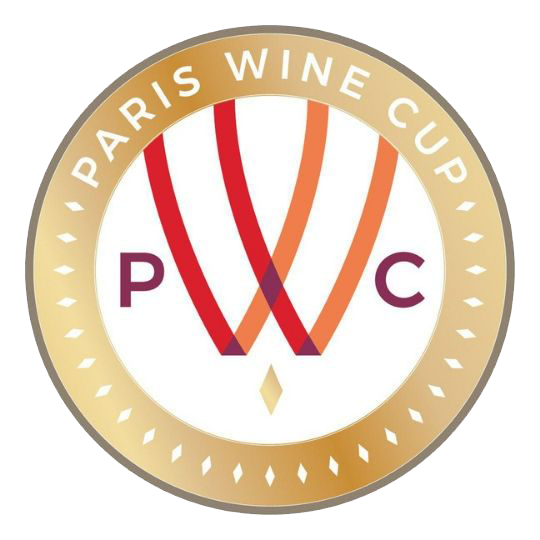 Paris Wine Cup will be assessed and judged by a leading panel of top-level wine buyers with current direct commercial buying responsibility. Or wine consultants and experts who are also directly involved in the development of new wine brands or buying wine for commercial resale.
Put your wines in front of them and get rated by Value, Quality, and Package.
Deadline For Submission Is Approaching Fast.
Leading wine brands from around the world now have an opportunity to grow their business and gain the attention of wine buyers, wine directors and influencers globally via the Beverage Trade Network Community.
Submit your wines in the Paris Wine Cup.