A Peek Into Australia's Best Wine From Barossa Valley
14/08/2020
A chat with Dean Hewitson, owner of Hewitson Winery - the home of 2020's best Australian Wine from Barossa Valley.

The first edition of the Paris Wine Cup crowned Hewitson 2016 Monopole Mother Vine Shiraz Barossa Valley as the best Australian wine of 2020. The winning wine from Barossa Valley is the child of Hewitson Family Winery.
Paris Wine Cup spoke to Dean Hewitson, Owner and Winemaker at Hewitson Winery. Dean took us on a trip into his winemaking world and also gave us a peek into the winning wine, along with a little bit of insider dish on Hewitson Family Winery.
In Dean's Words
The birth of Hewitson Family Winery…
Established in 1998 Hewitson winery is situated in the heart of the Barossa Valley on the historic Seppeltsfield Road and boasts some of the oldest vines in the world. Our fruit is sourced from historic, dry-grown vineyards in the Barossa Valley and also from two single-site vineyards in Eden Valley and the Adelaide Hills.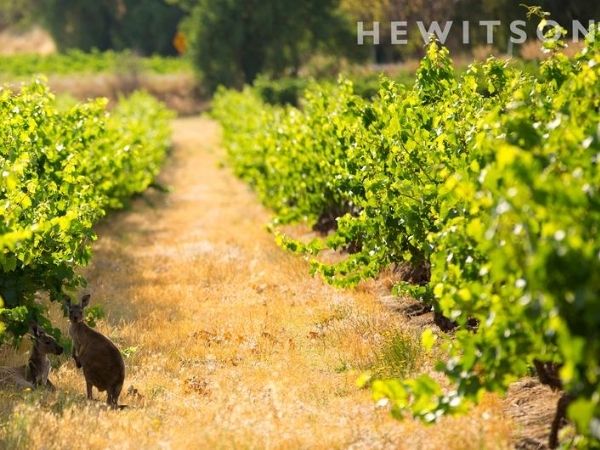 At Hewitson, we believe great wines are an expression of the soils they are grown in and the season they grow. Through knowledge and experience, we strive for balance, structure, concentration, power, and breeding. Proudly, through solar energy, water recycling, and encouraging natural biodiversity, we bring these wines to your table environmentally sustainable.
We are quite a small team if you look at it. When we started I was the only one, and over time we have grown our team. So now our team has expanded and we have hired a winery manager, a salesperson, an assistant winemaker, and every year we do have a few young winemakers on board with us for the vintage as well.
My wine journey…
I started my wine journey very young actually. I was already picking grapes and collecting wine labels at the age of 6-7. While growing up it was always something that piqued my interest highly. I finished my winemaking degree at Roseworthy Agricultural College in 1986. After that, I got a job at one of Australia's leading wineries, where I worked for a decade. During this period I traveled throughout France, working with vintages and visiting regions including Bordeaux, Burgundy, Champagne, Beaujolais, Limoux, Cognac, The Rhone, and Provence. I'm a learner, and I wanted to learn more and more about wine, so after my trip throughout France, I traveled to California to study at UC Davis, and completed my Masters in Winemaking and at the same time got into the wines of Santa Barbara, Napa Valley, Sonoma Valley, Monterey, Oregon, and Washington State.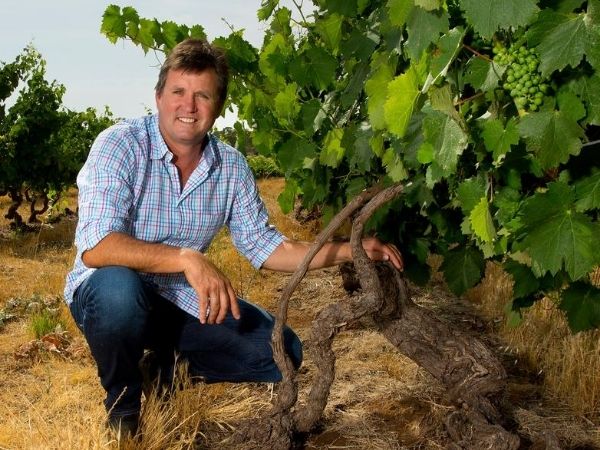 So for me, wine has kind of been there since I was a kid. Having my own winery right now has taken years and years of experience and travels across wine regions. It's my passion really, and turning my passion into my job has been one of the best things I've done.
The winning wine - Australia's Best Wine
The 2016 Monopole Mother Vine Shiraz is a Sélection Clonale from one ancient surviving Shiraz vine planted in 1853 thus resurrecting an ancient clone of pre-phylloxera Shiraz. It's a full-bodied wine, with an aroma of rich black fruits along with floral notes. On the palate, this wine has seamlessly integrated tannins, along with intense mulberry, raspberry, and chocolate.
Check out Hewitson's other wines here
Covid-19 and Hewitson
When the outbreak hit, we were in the middle of the 2020 vintage, so we didn't really panic. Yes, things appeared slow at first, but it wasn't too bad. However, the thing that really changed was my traveling. For marketing our wines, I tend to travel a lot, but with the outbreak, it freed up a lot of my time to spend in the vineyards, winery, and cellars. So right now, I'm doing our tastings over zoom, there are zoom meetings happening with international distributors all the time, and that's how we've been marketing these days, thanks to technology that funnily has been with us for a while.
The market has also changed a lot. Retail has become really strong. For us, fortunately, local restaurants are open, so we still do have business from that side. Export has also remained strong. Other than that, we are also focusing on our online wine selling.
See, Anna, the thing is that, if you make quality wine, people will always want quality. So with our wines, people are buying them online, in stores, etc, because we do make quality wines and that's what consumers want. We've definitely become cautious with our pricing and safety, making sure we're offering our customers the best of both worlds.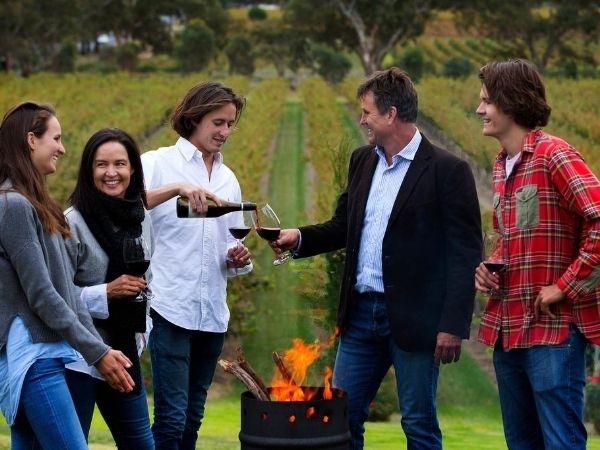 Wine competitions, a blessing for wineries…
Wine competitions are a great way of marketing for wineries. It's important to have third party endorsements from respected reviewers, publications etc. Mainly kind of a trusted source that consumers and buyers believe in. We can market our own wines as much as I can, but a third-party review is important.
I chose the Paris Wine Cup because…
Paris has such a strong wine story, and the judging process of the Paris Wine Cup is something that spoke to me. Of course, we make great quality wine, but along with that, it's so important to know the other aspects, like the value, and packaging - which is what Paris Wine Cup offered us. It really helped us find our place in the market.
The medals and endorsements that Paris Wine Cup offers are also a great help for our wines, especially since they're being judged on how consumers buy, it's a great help. Medals also help consumers trust us more, especially from trusted sources like the Paris Wine Cup.
I'm drinking…
Well right now, while talking to you, I'm drinking Heineken. That's my favorite beer. For wines, I like trying different wines from different regions. Sometimes Spanish, sometimes Italian, sometimes Bordeaux. As a winemaker and wine enthusiast, I just love trying different wines, so I'm always trying something different.
Related articles:
15 Minutes With Italian Gold Medal Winner- Jako Wines
How Paris Wine Cup Has Set A Gold Standard
Call For Australian Wineries - Paris Wine Cup 2021
---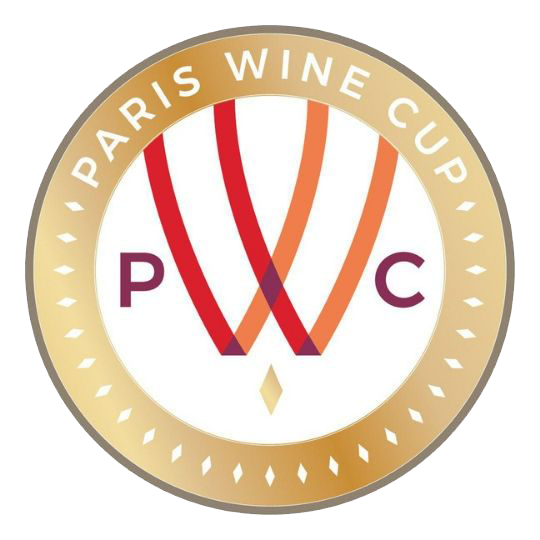 Paris Wine Cup will be assessed and judged by a leading panel of top-level wine buyers with current direct commercial buying responsibility. Or wine consultants and experts who are also directly involved in the development of new wine brands or buying wine for commercial resale.
Put your wines in front of them and get rated by Value, Quality, and Package.
Deadline For Submission Is Approaching Fast.
Leading wine brands from around the world now have an opportunity to grow their business and gain the attention of wine buyers, wine directors and influencers globally via the Beverage Trade Network Community.
Submit your wines in the 2021 Paris Wine Cup.