15 Minutes With Italian Gold Medal Winner - Jako Wines
23/07/2020
Luca Berti, CEO & Founder of Jako Wines talks about Jako, and their winning wine Siresol.

The 1st edition of the Paris Wine Cup was a success, with our judges tasting and crowning wines based on their quality, value, and packaging. Today we sat down with Luca Berti, CEO & Founder of Jako Wines. Italy's Jako Wines' had two wines that found their places on the judges' tasting palate at the 2020 Paris Wine Cup, with its wine Siresol grabbing a gold medal, and the Jako Wine Brut Noir grabbing a silver medal.
Luca Berti takes us on a journey of Jako Wines, the story behind it, and how things work at Jako.
The birth of Jako Wine
"Jako Wine was born first from the passion that my collaborators and I have towards the "good" wine. The project started in 2014 after creating a team of enologists and agronomists of the highest level. Moreover, a Brand Ambassador, Severino Barzan, ex-owner of the Wine Shop in Verona and New York, and a well-known figure in France. This is an innovative project as we are not the traditional winery, but we include more cellars. We rent lands where we want to produce and take care of the wine from the land following its processes day after day. The winery that rents us the land has an agreement to vinify in compliance with the modalities and times agreed. The wine starts from the soil and the best grapes. A project that is growing, with important investments and I think it will give us great satisfaction in the future"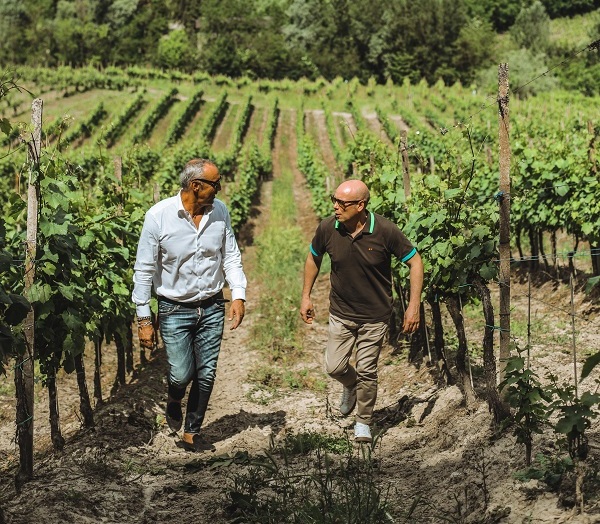 A little more into Jako...
"We produce wines looking for great quality and we want to give our wines a great drinkability, which we believe is very important for the success of the product. From our Classic Methods based on Pinot Noir (the best territory for these grapes is in fact the Oltrepo' Pavese) to red wines with great aroma and great quality produced in the heart of Valpolicella until our award-winning Pinot Grigio, our wines are what we like and we want to share with our friends, we do not have customers but we have friends and this is also Jako's claim i.e. "We make wine for friends".
The story behind gold winner, Siresol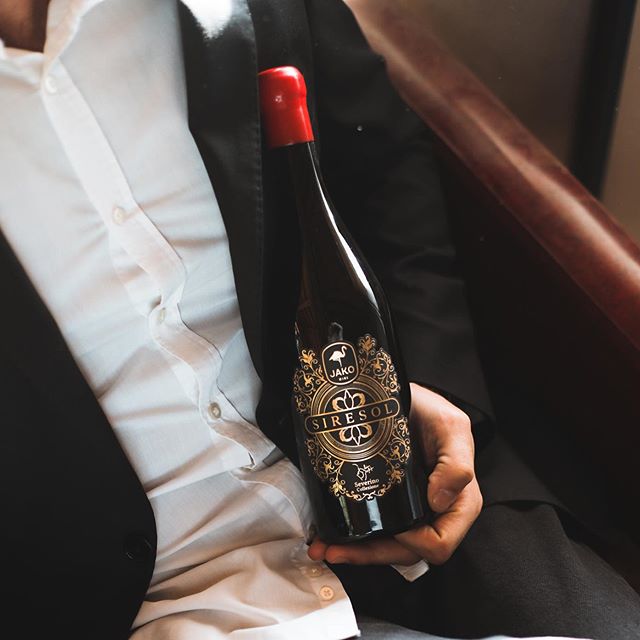 "Severino Barzan is the creator of Siresol. Our flagship red wine is particularly appreciated in Italy but also in the USA, in the UK and Northern Europe. An Amarone if you consider the grapes used (Corvina, Croatina, Oseleta, Rondinella) and the type of drying, but much more drinkable than a normal Amarone thanks to the presence of Cabernet inside. A wine full of fragrances. Its name originates from a small hamlet near Negrar in Valpolicella Verona called Siresol, which in Venetian dialect means Siresa/Cherry. These cherry trees near the vineyards are in this glass rich in wonderful and special notes"
---
Keep up with Jako Wine on their socials - https://www.instagram.com/jakowine/
https://www.facebook.com/jakowine/
Wine competitions - a boon for Jako… says Luca
"As regards the Paris Wine Cup, the idea of participating has been immediate. What more exciting challenge is it to bring Italian wines in the competition, which takes place in France? This anticipates what will be our future participation at the next Fair in Paris in February 2021, if Covid allows us.....
The medal awarded to us is our pride and our sacrifices have been rewarded. We have been very happy for this medal especially in view of the fact that Siresol belongs to 2015 and is still a "little boy" that over time can improve a lot.
The gold medal of the competition is for us the stimulus to do better and better and a reason of great joy"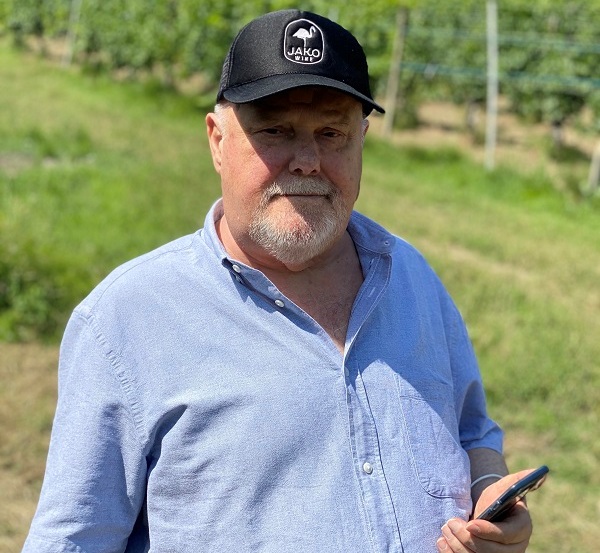 Where can we find Jako? And how does Luca sell...
"Our wines are exclusive wines. Wines must be in the right places frequented by those who are able to recognize the quality and particularity of our wines. We do not sell in large-scale retailing, we sell in restaurants and high-end wine bars and we look for a select few locals in the most important cities in Italy and around the world. As for online sales, it is possible only and exclusively through our website"
"The moment is not easy worldwide. We have noticed there is a general slowdown in the most important cities as a result of Covid. We have therefore tried to be closer to our customers, organizing supporting events and we have found that we are slowly returning to normality. The impossibility of being able to participate in the spring fairs (Prowein and Vinitaly) has led us to organize alternative events to reach new customers. We have organized tastings through Webinar with journalists and influencers obtaining excellent results. We thank Sissi Baratella, our external partner, an Enologist, who is in charge for media and communication services"
Luca's wine of the moment
Right now, we have opened to celebrate our medal, a nice Bollicina Rose' classic method, Jako...
Related article:
Champagne Pointillart-Leroy L'Ode à la Joie Vintage 2011 Scores A Gold Medal
A Peek Into Australia's Best Wine From Barossa Valley
Beetle Riesling Trocken Wins The Best Riesling In The World Award
---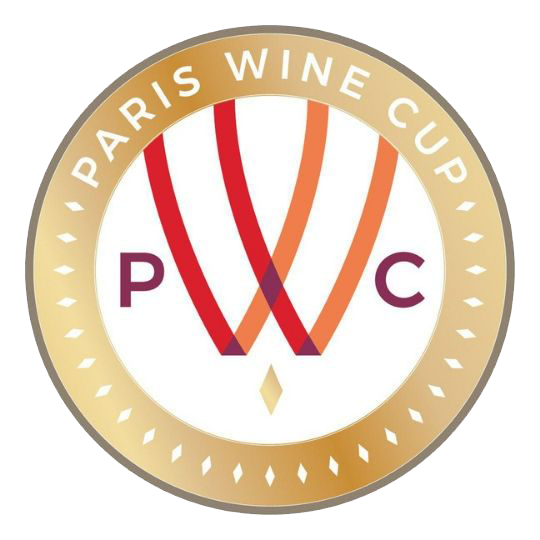 Paris Wine Cup will be assessed and judged by a leading panel of top-level wine buyers with current direct commercial buying responsibility. Or wine consultants and experts who are also directly involved in the development of new wine brands or buying wine for commercial resale.
Put your wines in front of them and get rated by Value, Quality, and Package.
Deadline For Submission Is Approaching Fast.
Leading wine brands from around the world now have an opportunity to grow their business and gain the attention of wine buyers, wine directors and influencers globally via the Beverage Trade Network Community.
Submit your wines in the 2021 Paris Wine Cup.