Conversing Candidly With Franck Vidal
26/11/2019
We sat down with Franck Vidal, to know more about him, and his philosophies on wine buying.

It's almost December, and we're so excited for the Paris Wine Cup, we can't wait for March. But before that we're doing a quick series of interviews with our panel of judges.
The Paris Wine Cup has a leading panel of top-level wine buyers with current direct commercial buying responsibility. Or wine consultants and experts who are also directly involved in the development of new wine brands or buying wine for commercial resale.
---

---
Let's hear it from one such industry leader, Franck Vidal, Wine Development Manager at Metro Cash and Carry, Paris.
So Franck, tell us about yourself.
I set up in the wine industry 12 years ago, when my wife and I arrived in the UK to run an off-trade wine store in the charming little town of Haywards Heath in Sussex. We are now living in France and, since that time in England I am passionate about the wine industry, enjoy discovering new products and share it with my customers.
What do you see as the most important skills a Wine Buyer can have?
Curiosity which means knowing the product, its history, its cultural backyard, and looking for a perfect match, in other words – great value for money. Buy well - to sell well, I think is the key point. Packaging, price and the wine itself should match perfectly. The product must tell a story.
How has the industry changed in the past 10 years and how have you responded?
I was impressed by different perception of the products by customers during the last 12 years since I started working in Wines. For example, how the UK customers see the products and what is important for them, and how it is different in France. English customers used to buy a mark (Chardonnay is mark, like Chablis, Australian Shiraz, Jacob's Creek or Gallo). In France, the approach is different, people buy more an Appellation except for Champagne where the mark is more important. However, we can see the evaluation of this traditional approach and with globalization being today's reality French customers getting more interested in foreign wines. As an example, I can think of the growth of Prosecco and it's quite interesting as it was not so famous in France 10-15 years ago, however, was so popular for the last decade in England.
I think that working closely with supplier is the key to succeed as he usually knows the essential aspects about their products and the strategy to sell.
In France and in the UK, the Wine industry had to deal with the non-alcoholic lobbies, and it is important to be more responsible in the society. Drink less, but drink better, I think is the answer and the way to communicate.
What you look for when you plan to buy wine for your business?
I plan to understand to whom I can sell it. It's important to know the profile of customers in order to sell well. We don't sell a Gevrey Chambertin and a European table red wine to the same person or for the same purpose.
What is most challenging about what you do?
Understand the product, what did the winemaker want to highlight when he bottled his last vintage. Compiling centuries of tradition in a new fashionable way in a 75 cl glass bottle is somewhere vertiginous when you think about it.
Have you noticed any change in the preferences of wine consumers?
The Rose is not anymore, a summer wine, you drink it all over the year now. It's appealing as an aperitive and quite versatile when you need to choose a wine for different plates and different people in restaurant. Rose is usually the first step in wine for youngest customers after they get bored about the fruit wines like "Rose Pamplemousse" (grapefruit).
The growth of Organic and Bistronomy type wines are as well among the new preferences in consumption nowdays. The bottle itself with the packaging need to express an attitude more than explain what's in the bottle.
Any other wines from around the world that we should be keeping our eyes on?
Thanks to prosecco, Italian wines push to make a place in the French wine market. Italian wines sound sexy, and customers tend to be unsatisfied about cheap Chianti with their Pizza. Nero d'Avola from his homeland of Sicily offers, for example, a very good value for money. French customers start to discover that Moscato d'Asti is a crack with desserts too. It tends to replace the Clairette-de-Die which was, anyway, a bit infamous outside his area's appellation.
If you could only buy one bottle to drink in December, what would it be?
Cornas "cuvee Jana" from Johann Michel.
It's deep and complex, with an everlasting long. I's done exclusively on the best vintage and it shows the syrah in its best dispositions.
The 2016 was yet young but unctuous and very juicy, soft tannins balanced with blackberries, black olives and pepper notes, made this wine the perfect pairing with "caillettes" (pork meatballs mixed with herbs, French region - called Ardeche's speciality) homemade please!
***
Other Interviews By Paris Wine Cup:
Tanisha Townsend, Wine Influencer
Nicolas Fouilleroux, Sommelier-caviste, Soif d'ailleurs
Pierre Hadrien, Director F&B Fairmont Monte Carlo
Yann Karache Prudent, Responsable en Sommelerie au Château de la Bégude
---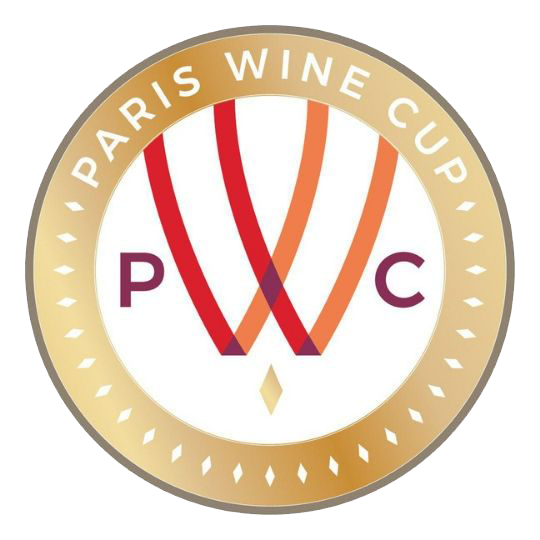 Paris Wine Cup will be assessed and judged by a leading panel of top-level wine buyers with current direct commercial buying responsibility. Or wine consultants and experts who are also directly involved in the development of new wine brands or buying wine for commercial resale.
Put your wines in front of them and get rated by Value, Quality, and Package.
Deadline For Submission Is Approaching Fast.
Leading wine brands from around the world now have an opportunity to grow their business and gain the attention of wine buyers, wine directors and influencers globally via the Beverage Trade Network Community.
Submit your wines in the 2020 Paris Wine Cup.