In Conversation With Sue Eames, International Wine Judge and Educator
19/11/2019
Sue talks about how the role of Sommelier has evolved and the upcoming wine trends.

Tell us about yourself
Although my undergraduate studies were in languages and business, my interest in wine started very early when I went to Neuchatel in Switzerland for my year abroad.
I attended lots of wine tastings and continued on this track when I moved to Belgium to work in the corporate world for ITT and Honeywell, and then when I spent a year traveling in South Africa. The wine world there was new and exciting and on my return to London my interest became a passion and I decided to take the Wine and Spirits Education Trust exams.
Whilst working full time for L'Oreal UK in London, I attended many masterclasses and tastings – including weekends with Maggie McNie MW who really helped me develop my passion for wine.
In 2001 I was transferred to the L'Oreal head office in Paris and this gave me a great opportunity to combine my passion and knowledge of wine with my languages and the skills I had gained working for one of the largest FMCG companies in the world.
I've been educating and judging since 2012 and took the WSET Diploma in 2016 firstly as a personal challenge, but also because it is a great way of expanding your technical knowledge, and meeting other sommeliers, educators and of course winemakers from all over the world.
I love educating and sharing my wine passion and knowledge but judging always has a special place in my heart because, as well as lending your palate and making sure you continue to be objective in your views, it is a wonderful way of making sure you are up to speed on new developments. You have a great opportunity to share and learn from other judges with different skills from all over the world.
Of course, I also make sure I travel extensively to vineyards, masterclasses and tastings so that I am in tune with what is happening and can pass this on when educating or judging.
Packaging is also becoming increasingly important as shown by the new roses from Provence which are beautifully presented and some of the English still wines such as the Biddenden Gamay with its minimalist look.
What do you see as the most important skills a sommelier can have?
Patience, kindness, and humility. In fact, all the skills that come with customer service, on top of the technical and regional knowledge of the wines offered which is a given.
When I'm working as a Sommelier I always start by asking customers questions about themselves so you have a good idea of their level of knowledge as well as what they are looking for in a wine, and obviously what will go with what they are eating. It is no longer enough to just learn the wines you are presenting - you need to know why they have those qualities - terroir including climate as well as the profile of the grape and the winemaking method.
How has the role of the Sommelier evolved?
Sommeliers now need to have a much better technical understanding of winemaking from vineyard to bottle rather than just being able to suggest food pairing to their clients.
Customers are often very well informed either by reading about wine or checking for themselves on apps such as Vivino, so as well as attending trade tastings and masterclasses, so you need to subscribe to a vast range of blogs, email alerts and websites from all over the world - both trade and consumer so you are also in touch with their needs.
What do you look for when you plan to buy wine for your business
My wine purchasing is either for tastings I am organizing or of course for personal consumption with friends. My educating purchases tend to be of easily obtainable wines at a good quality price level or of wines that show a particular variety of grape or winemaking methods. A recent tasting I ran was interesting alternatives to 'everyday' wines and I made sure that they all showed what a difference terroir and modern winemaking skills can make, encouraging consumers to branch out.
What is most challenging about what you do
One of the greatest challenges is making sure that you keep ahead of all the developments and changes in the wine world, but when you are as passionate as I am (a common trait among all the wine people I meet), that is a real pleasure.
You need to spend a lot of time reading, tasting and listening to experts from the different areas on social media and also at live sessions.
Judging is great for this as it often gives you the opportunity to taste 16 or so wines made from the same grapes in the same area - whether alone or as part of a panel sharing views.
Have you noticed any change in the preferences of wine consumers
I think that wine consumers are becoming more knowledgeable, better informed and have better palates.
This can be because of education or simply because they have traveled to different regions or countries and tried the wines there.
They are also more ready to experiment and not just stick to what they know.
What's a wine trend you're currently excited about?
The return to local traditional grapes all around the world and also the use of IGP as a marketing tool.
Grapes such as Bourboulenc and Rolle (Vermentino) in white wines in Minervois, France, or Fiano and Greco for whites in Campania, Italy were originally used because they worked so well with an area's terroir and their return is very exciting as just 10% of one of these varieties makes a great difference in quality.
The use of IGP in France because this allows winemakers to put the name of a variety of grape consumers recognize on the bottle, as well of course as having more flexibility in their winemaking. This is being used a lot in the Rhone (i.e. Viognier and Syrah).
Which regions and varietals should we be on the lookout for over the coming year or two?
In France, I think that Beaujolais will continue to improve as they move away from carbonic maceration to more traditional methods. A well-made Gamay from Beaujolais can match a regular Burgundy Pinot Noir at a much more accessible price.
In Greece the Assyrtiko grapes make a wonderfully fresh wine in a warm climate, in Spain there has been a move away from over-oaking and focus on the qualities of the Tempranillo grape in Rioja wines; there are some very interesting still wines being made in the UK with use of oak for Chardonnay and experiments with red wines from Pinot Noir and even Gamay.
If you could only buy one bottle to drink in December, what would it be?
Hmm probably a good Alsace Riesling or red Burgundy, and not just because of my strong connection with those two areas.
***
Other Interviews By Paris Wine Cup:
Nicolas Fouilleroux, Sommelier-caviste, Soif d'ailleurs
Tanisha Townsend, Wine Influencer
Franck Vidal, Wine Development Manager at Cash n Carry
Pierre Hadrien, Director F&B Fairmont Monte Carlo
Yann Karache Prudent, Responsable en Sommelerie au Château de la Bégude
---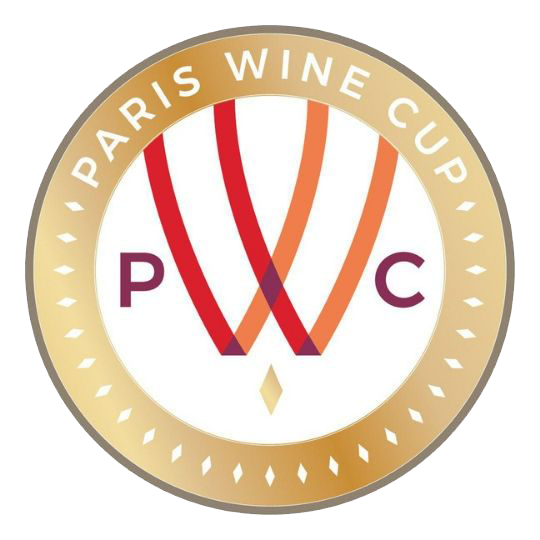 Paris Wine Cup will be assessed and judged by a leading panel of top-level wine buyers with current direct commercial buying responsibility. Or wine consultants and experts who are also directly involved in the development of new wine brands or buying wine for commercial resale.
Put your wines in front of them and get rated by Value, Quality, and Package.
Deadline For Submission Is Approaching Fast.
Leading wine brands from around the world now have an opportunity to grow their business and gain the attention of wine buyers, wine directors and influencers globally via the Beverage Trade Network Community.
Submit your wines in the 2020 Paris Wine Cup.