Paris Wine Cup Chats With Wine Influencer Tanisha Townsend
21/11/2019
Our Editor sat down with Tanisha Townsend, French wine influencer who shared her journey as a French wine influencer.

If you haven't been living under a rock (which we're assuming you're not), then you must be knowing the power that influencers have over consumers in today's day and age. Whether it's sports, fashion, beauty, food, or anything else you can think of - influencers have a solid power over people - and the wine industry is no stranger to this.
Let's be honest, people follow influencers, they want to wear what they're wearing, eat what they're eating, drink what they're drinking. So, for a wine brand, what's a better way of advertising straight to the consumer than having an influencer promote your wine. And look at it this way, if influencers are promoting your wine and drinking it, then consumers are going to want it - and if consumers want it then restaurants, bars, and retail stores will want to stock your wine as well. So it's a win-win.
---

---
Editor at Paris Wine Cup spoke to Tanisha Townsend, a leading wine influencer in France. Townsend is also a wine educator, hosts the podcast Wine School Dropout and runs her wine blog - Girl Meets Glass.
Tanisha shared with Anna about her journey in the wine industry, all about being a wine influencer, and also spoke a little bit on the importance of wine competitions for brands who want to come up in the wine spectrum.
Anna: Tell me a little about your journey in the wine industry
Tanisha : My wine journey started with a fascination of wine. I drank it spending moments with friends or to relax after a long week of work but didn't take too much care or put thought into it. At a wine festival I attended, I spoke with a winemaker who began to speak about the grapes and the soils and the climate...his passion was infectious! Yet, I just couldn't understand how the fruit flavors got into the glass. So, I signed up for a wine certification course and the rest is history!
Anna: How did you get into becoming a wine influencer in France?
Tanisha : I was, and still am, so excited and fortunate to live here! I wanted to share my journey as an expat, a professor and of course, people wanted to know what I was drinking and where. I posted regularly to Instagram, a few Facebook communities and people started to take notice. I was answering questions that people had for a long time. I started meetup groups for wine tastings, I hosted tours for expats and tour groups. Now I also host a podcast about wine: Wine School Dropout - the podcast that teaches you everything you always wanted to know about wine but are afraid to ask.
Anna: So these days, influencers are running the game. Personally, I always have my eyes out for what wine influencers are drinking. Can you share tips on how a winery can be noticed by an influencer?
Tanisha: An easy way to start to get noticed is to like and comment on their content. This shows that you actually know and are familiar with their work. Then send them an email, clearly stating your requests and offerings. Also, please do a little research to find out their email address or LinkedIn mail. This is so much better and more professional than a social media DM.
Anna: How do you pick the wines you want to work with?
Tanisha: I usually have a certain theme or topic in mind and look for wines or vignerons to fit that theme. I attend a lot of wine tastings and meet/talk to a lot of people and select the wines by the people that I talk to and come in contact with, I want to tell their story.
Anna: How important are competitions for wines? To what extent do they help and as an influencer are you more inclined to pick wines with medals on them?
Tanisha: There are many many people that select wine based on medals and awards so it's important for competitions to exist and for wineries to enter their wines. It's also a great boost for new wines that are entering the market. As for me selecting a wine with a medal, if I don't already have an idea of what I want, I mean, I'm going in the shop completely open to whatever...a medal will tip the scales in their favor. But I also trust all the wines (and the shop owner's suggestions) in the stores where I purchase wine so in that sense, I guess a medal is icing on the cake.
Anna: What are some of the sponsorships and deals that wineries and producers can strike with influencers like yourself to get their wines on the map?
Tanisha: Podcasts are the 'thing' right now! And this trend is fairly new to France, but really taking off. Being a guest interview on a podcast to talk about the winery or winemaker, sponsoring an episode to share the winery's or the region's story, site visits and tasting experiences are all ways to work with influencers.
---
Click here to hear from Sue Eames, International Wine Judge & Wine Educator
---
So when are you getting your wine out to a wine influencer?
Meet Tanisha Here
***
Other Interviews By Paris Wine Cup:
Nicolas Fouilleroux, Sommelier-caviste, Soif d'ailleurs
Franck Vidal, Wine Development Manager at Cash n Carry
Pierre Hadrien, Director F&B Fairmont Monte Carlo
Yann Karache Prudent, Responsable en Sommelerie au Château de la Bégude
---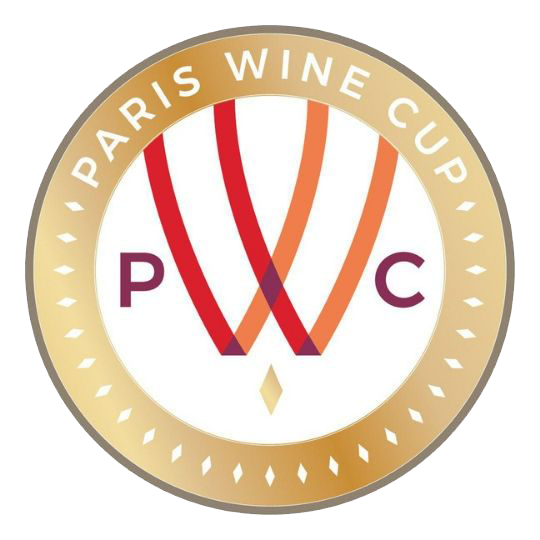 Paris Wine Cup will be assessed and judged by a leading panel of top-level wine buyers with current direct commercial buying responsibility. Or wine consultants and experts who are also directly involved in the development of new wine brands or buying wine for commercial resale.
Put your wines in front of them and get rated by Value, Quality, and Package.
Deadline For Submission Is Approaching Fast.
Leading wine brands from around the world now have an opportunity to grow their business and gain the attention of wine buyers, wine directors and influencers globally via the Beverage Trade Network Community.
Submit your wines in the 2020 Paris Wine Cup.