In Talks With Wine Youtuber - Julien Miquel
07/11/2019
Hear from French wine influencer and Youtuber, Julien Miquel.

With social media touching the sky in this day and age, one of the most important things for wine brands and suppliers is to be noticed by wine influencers. Influencers, in general, have a lot of pull within every industry. This is because people trust them, and their opinions - and the wine industry is no different.
People these days scroll through Instagram, look at their favourite wine influencers, and tend to go grab a bottle of what influencers are drinking. Among a plethora of wine influencers in France, our Editor is in conversation with Julien Miquel.
---

---
Miquel is a wine writer, blogger, and Youtuber. His Youtube channel has taken off because of his quirky wine reviews and insights on the world of wine. However, before drifting towards youtube and writing, Julien was also a winemaker.
Check out Julien's Youtube Channel Here
Today, Julien talks about wine blogging, youtube, how a brand can be noticed by a wine influencer and shares a few tips for winemakers from his experience.
How did you get into the wine industry? What drew you in?
As I was studying to complete a Bachelor's degree in Biology in Toulouse in South-Western France, and looking for a career path from academic science to the real-world work environment, I spent a couple of months working in a nearby wine region around harvest time, testing wine samples and running micro vinification, making wine in small batches for research purposes. I realized then the wine industry ticked all the boxes for me, combining my love for science with the outdoors, working with a natural product rooted in the land. I also found that the wine industry was full of fascinating and generous people. I wanted to be one of them, learning it from the inside and making a difference in that scene.
What made you shift from being a winemaker to a wine writer and blogger?
After spending about ten years making wine around the world in France, Spain, Tuscany, California, and Australia, I found myself living in Auckland, New Zealand with my partner who had a fascinating job there doing wine science research. Winemaking job opportunities were scarce in the urban environment of Auckland but I got a job at what was already the biggest wine-related website in the world, Wine-Searcher.com that is based in NZ and was expanding. I realized then that my expertise and experience working with many wines around the world could also be useful online, for sharing wine knowledge through online content. I spent 6 years observing the online wine world and developing Wine-Searcher's content, assembling and managing a team of top wine experts from around the world, comforting the website's leading position. Starting my own website/blog called SocialVignerons.com in 2014, I realized I could also make a difference on a personal level with my own personal voice, writing and talking about wine online.
As an ex winemaker, could you share some of your tips with new winemakers/wine producers?
I think humility is important when making wine, and good winemakers must stay humble and down-to-Earth to make great wines. Because wine is a natural product that is always uncertain and because one wants to let the wine shine, not himself/herself. So I'll be humble enough to say that I think even new winemakers have known what they're doing or at least are learning their craft better than what I could tell them about it. So I guess I'd say: "work hard and trust yourself, the wine will be your friend and your efforts will be rewarded". Perhaps a useful piece of advice would be not to forget who you're making wine for. It's not yourself, your father, your boss, nor is it your grand-father. Make wine for today's wine consumers. They're varied of course, and expectations can be broadly different. Just know what's your niche and how to communicate to it with a clear message, through the wine itself and the storytelling around it. That's what I learned from observing the winemaking world, as an outsider now.
---
Wine influencers are important today! Click here to hear from Fabien Lainé
---
What are some of the challenges you faced as a winemaker?
Making wine is a lot of hard work, at least in the small wineries I worked at, being a young winemaker and wanting to learn the craft from the ground up. I was making very fine wines but in small wineries, where I had to do virtually everything myself at least in terms of responsibilities. It was the best way to learn, but with constant pressure; as anything can turn sour in an instant. I didn't make it any easier on myself either, changing countries and languages regularly. But I wanted to live the wine culture, or the wine cultures from the inside with the people who make it, from the heart of Castilla in Spain to the deep hills of Tuscany or the wild Australian bush. The job was to turn these rugged terrains into sophisticated wines. It's the constant challenge every winemaker faces, year on year, wine after wine.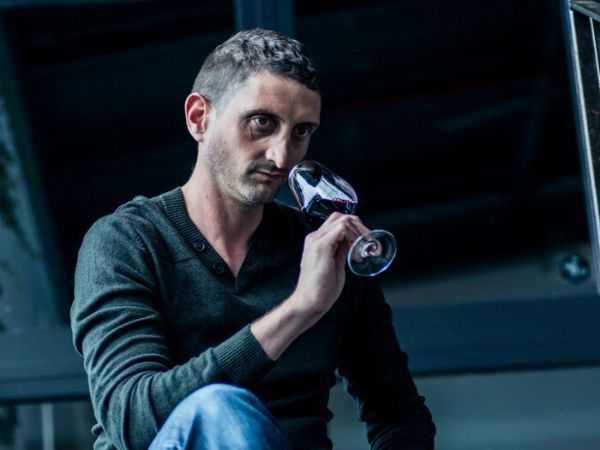 For a wine brand, what would they have to do to get in the eyes of an influencer like you?
Mainly approach me with the mindset, with the intention of being helpful to my work and to my audience. The wine needs to be good as well of course, as I wouldn't endorse or talk about wine without me liking it. Most brands see influencers as ways to get a free promo, which when you think about it, can be a bit disrespectful to professionals who produce qualitative and thorough content as I try to do.
What is your take on wine and technology? How do you think technology is improving the wine industry?
An interesting topic! I guess technology changes the world of wine, it shapes it more and more from a production standpoint, without the consumer realizing. Winemakers and winegrowers apply new technologies more and more, for analyzing a wine's chemical composition for example, for mapping their vineyards, understand the microbiology and so on. Like in every sector, we're getting more and more precise at understanding what's happening with our vines and our wines, which results in making better wines, and better consistency in terms of quality. Ironically, those who do it well and the right way to apply these technologies to expressing the genuine essence of their terroir better. Technology in winemaking should be used to control how the vines speak to us about their land, their lives and of the vintage through the wine they give us.
At the other end of the industry, technology empowers consumers for finding and buying better wines. We share views and reviews about our wines on wine tasting mobile apps so we can all enjoy wines we like better. Social media also allows producers to tell their story themselves without waiting for a journalist to knock at the door, and it allows consumers to learn more about what's behind the bottle they buy.
What is the best way for a wine brand to reach out to a social media influencer? And what attracts the influencer to work with the brand?
Through social media I guess! Have some good wine, and a genuine story to tell about it. At least those are the two essential key points. Then it's about working together creatively to deliver interesting content. If you've read my answer to the previous question just above, you'd have understood that I like to get to the bottom of where the wine comes from, being able to taste the roots or the vines and the terroir in it, as well as feel the intentions of the winemakers. Then realize that quality professional content takes time, work and effort.
How did you grow your social media following?
It's a long story, but let's summarize. I invested the social media wine sphere in 2014 and found that Twitter was particularly suited for me, being an open platform with plenty of fascinating wine enthusiasts I enjoyed exchanging with. I curated quality wine content, photos, articles, infographics and shared them at the same time as I started producing my own articles and images for my Social Vignerons blog. I was one of the first on that platform to share fun, entertaining, approachable yet interesting wine content, at least on that scale, together with the WineWankers and we both blew up at the same time. I mean, I'm sure other people had done quality work before, but ours became very visible while not many people at all were doing this work back then. Things have become very noisy since, and everyone seems to be doing this now. It was appearing rather new at the time, and there was a lot of work going into it, backed up by real substance in the content I was making through the blog as well. My credibility as a well-travelled winemaker helped too.
Could you tell us a little about how social media influences the wine world? How does it help?
Essentially, social media helps wine producers speak directly to their customers, about their wine, their land, their story. Wine is a very fragmented industry, with at one end individual consumers each of which has their own palate, their own preferences. At the other end, there are tens of thousands of wine producers all around the globe, with their own winemaking ways, their own grapes, terroir, etc. Hardly any other industry is so fragmented and complex. Social media allows building a little bridge of communication between wineries and consumers. Something traditional media couldn't do as it's too complex a world. Wine consumers like to hear what's in their glass. Social media allows feeding this thirst for knowledge and storytelling because you can access the story in an instant without having to buy one or several incomplete guides.
Do you think competitions matter? Does a medal on a wine bottle make you want to try it more?
Personally not a lot, no. I respect wine competitions, as I've been a judge at several important ones. Judges we always aim at selecting the best wines for the awards. Yet it remains subjective. Because a few judges liked wine doesn't necessarily mean you're going to like it yourself. There's perhaps a better chance you do though. But personally I mainly trust my own palate. But for consumers, I think it's an important work to bring out the best-of-the-lot in a given set of wines. Every time I judge a competition, I'm proud to loan my palate for a few hours to try and help wine drinkers find better wines.
What makes you pick a wine to write about? When you see a wine, what makes you think "yes, this is what I'm writing about next"
It's mainly been feeding my curiosity for learning about and tasting different styles of wines and taking my audience in this journey exploring the different facets of the wine world. Now I try to focus on wines people are interested in. I'm dedicated to helping many learn more about and appreciate wine better. Some wines make the teaching/learning about wine easier and more entertaining than others. I look for wines that tell a story that is genuine yet easy enough to tell. Surprisingly enough, I find that great wines, authentic wine do allow to tell that story from the vine to the glass fairly easily. When you can read the terroir and the winemaking layers in the glass, the story is easy to tell. I guess like a painting. When you can feel the emotion just by looking at it, words to describe it come easily to reinforce the feeling. I personally don't appreciate when it's too complicated as it easily feels disingenuous and artificial to me…
Lastly, what is Julien Miquel drinking this holiday season?
It's a good question! Whatever will be the next video and article projects by then. I constantly receive wines for tasting and making videos about for my Julien Miquel YouTube wine channel and other channels I make videos for (among other things, I make videos about incredible wines for a wine investment platform called Alti Wine Exchange). So those are my focus when I get around to taste them.
That said, I've been exploring and enjoying sparkling wines made in Burgundy lately, called Crémants de Bourgogne through a video project I'm developing with a brand called Louis Bouillot. They are fascinating wines to explore the different facets of the sparkling wine world, the different grapes, vintages, the different terroirs. All for a fraction of the price it would cost to take the same journey tasting many different cuvées with Champagne. You get precise and well-crafted French sparkling of different types for a very reasonable price, so I'll be enjoying this variety of bubblies in the holidays.
***
Other Interviews By Paris Wine Cup:
Nicolas Fouilleroux, Sommelier-caviste, Soif d'ailleurs
Tanisha Townsend, Wine Influencer
Franck Vidal, Wine Development Manager at Cash n Carry
Pierre Hadrien, Director F&B Fairmont Monte Carlo
Yann Karache Prudent, Responsable en Sommelerie au Château de la Bégude
---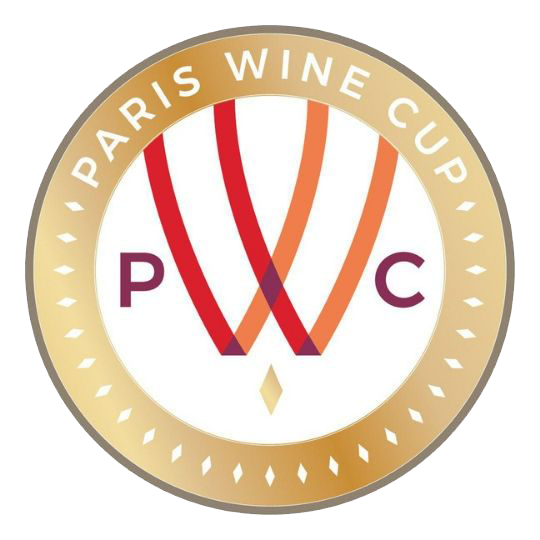 Paris Wine Cup will be assessed and judged by a leading panel of top-level wine buyers with current direct commercial buying responsibility. Or wine consultants and experts who are also directly involved in the development of new wine brands or buying wine for commercial resale.
Put your wines in front of them and get rated by Value, Quality, and Package.
Deadline For Submission Is Approaching Fast.
Leading wine brands from around the world now have an opportunity to grow their business and gain the attention of wine buyers, wine directors and influencers globally via the Beverage Trade Network Community.
Submit your wines in the 2020 Paris Wine Cup.