In Conversation With Wine Blogger - Fabien Lainé
01/11/2019
In conversation with Editor of Paris Wine Cup, Lainé talks about his journey in the wine industry, and how to get your wine brand in the eyes of a successful blogger.

Blogging has become one of the largest ways to connect with consumers. Whether it's a digital blog, a magazine, or a youtube video, these days if your product is picked up by a blogger and gets good reviews, then prepare for your sales to skyrocket.
So, in this day and age, we can say that it's important to be spotted by a blogger - and the wine industry is no different. There are a plethora of wine enthusiasts and experts who are always looking to try new wines, explore new brands and show their audience what's happening in the industry.
---

---
Amidst all bloggers is Fabien Lainé. Fabien was previously a sommelier, and is now a well known wine blogger in France. Along with blogging about wine and food, Fabien is also the mastermind behind CreativeFabien. He is known as a digital marketer, content creator and editor through several different media, and is also a photographer and videographer.
In conversation with Editor of Paris Wine Cup, Lainé talks about his journey in the wine industry, and how to get your wine brand in the eyes of a successful blogger.
1. How did you get into the wine industry?
It is pretty simple after attending a food and wine school for four years, I worked as a chef briefly then I went working more into the restaurant side and I use to be a head sommelier for many years in Norway. Also in the spare time I use to invest a lot of my time and money into traveling and creating a blog as I wanted to share more. After many years abroad including Switzerland and Norway, I moved back to France to create my own company and live for my passion. Wine has always been part of my life, as I am originally from South West of France, and wine is really part of our culture down here, I remember my first harvest it was probably four years old
2. Tell us a little about your journey in the wine industry?
As I mentioned before I use to be a head sommelier, And as I had my blog I invested a lot of time and budget in traveling to learn more meet producers and experience the vineyards and much more... I think it's one of the only ways to progress, keep knowledge updated as the wine world is changing a lot all the time more and more. It has not been the easiest journey definitely but I don't think any journey is easy, it's all about your wheel to evolve and progress in life, you need to have goals. Also we can note that the wine world is quite of a traditional and conservative industry that has issues evolving. If you want to open doors you have to travel and network a lot.
3. As a wine specialist and lover, could you tell us about the few wine trends you've seen over the years in different places you've been to?
It all depends on what you call is a wine trend... There has been a lot of evolution and changes as we have seen more and more are getting organic or biodynamic, there is a real and growing demand for natural wine, even if the regulation is still a bit undefined around it, and we see more and more orange wines.... after we can notice also there has been a lot of hype for Prosecco wines but I don't think it will last forever I think this is simply a trend. Consumer is asking for now more transparency in the winemaking and products... What I see going up is definitely non vintage wines, where producers are blending several vintages and creating real signature wines regardless of the vintage or the appellation rules, establishing more a brand image with working on different or unique labeling/ packaging. After if you look at the markets I know that a lot of French consumers are looking more and more into wines from abroad even if most importers or sellers don't play the game by proposing wines from different countries, and supermarket selection is as bad as it can be.
4. What are your thoughts on competitions? Do you think wine competitions raise the credibility of a wine?
I think wine competitions can be quite useful for some markets. An extra medal on a bottle can help sales on special countries or markets. It helps a lot of regular consumers who don't have wine knowledge and don't get advice provided on the selling point. After we don't need to forget that there are so many wine competitions out there and plenty with different rules and conditions, that at the same time it can be tricky, for producers and for consumers.
5. When you're blogging about a certain wine, what makes you think "yes, this is the wine I'm going to write for"
It all depends, but often it's a combination of many factors, like the producer and it's personality, the quality of the wine, the price point, the place we are tasting, the vibe of the place and the winemaker, the packaging, the story, the food... a cocktail of emotions and stories.
---
Looking to enter the French On-Trade Wine Market? We have the answer for you. Click here
---
6. According to you, what does it require to be a good sommelier?
Simply passion and investing a lot of time and effort, at the beginning in books and later traveling and meeting producers on their ground, going in the vineyards in cellars and at wine fairs, also taste as much as you can.
7. For a new wine brand/vineyard, what would they have to do to get the attention of a blogger like you?
Be yourself and then we will see, make sure to know how to talk about your wine, about yourself, sell me a good story... I don't want another press release.
8. Marketing is your forte. What is the best way to market a wine on social media according to you?
Don't think wine only or don't be to technical, be yourself, share your passions, you region, your pet, local food, sport - things that normal people relate too very easily and connect to with passion and emotions.
9. Lastly, What is Fabien Laine drinking right now? What's your wine of choice this holiday season?
Right now I'm drinking a lot of Portugal wines especially port wine that I'm a very big fan of... After it all depends on the vibe in the mood of the day I like to try wines from different countries and often looking for a small producers. I just got back from Slovenia where I tasted tons of Pinot Noirs from there but also Croatia, Serbia, Italy... I'm also doing more and more South West and Languedoc wines, amazing value for money there.
Find Fabien Here
***
Other Interviews By Paris Wine Cup:
Nicolas Fouilleroux, Sommelier-caviste, Soif d'ailleurs
Tanisha Townsend, Wine Influencer
Franck Vidal, Wine Development Manager at Cash n Carry
Pierre Hadrien, Director F&B Fairmont Monte Carlo
Yann Karache Prudent, Responsable en Sommelerie au Château de la Bégude
---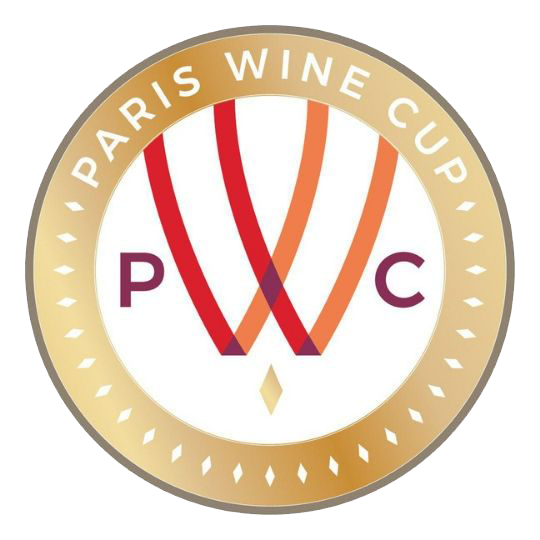 Paris Wine Cup will be assessed and judged by a leading panel of top-level wine buyers with current direct commercial buying responsibility. Or wine consultants and experts who are also directly involved in the development of new wine brands or buying wine for commercial resale.
Put your wines in front of them and get rated by Value, Quality, and Package.
Deadline For Submission Is Approaching Fast.
Leading wine brands from around the world now have an opportunity to grow their business and gain the attention of wine buyers, wine directors and influencers globally via the Beverage Trade Network Community.
Submit your wines in the Paris Wine Cup.